If you are a big fan of TikTok and a heavy user of the service, there's a good chance you have probably thought about downloading some of the videos you see during the hours you spend browsing. Seeing as there are currently dozens of different methods and services you can use to download TikTok videos, we've decided to take a look at Five of the best options to save you a little time.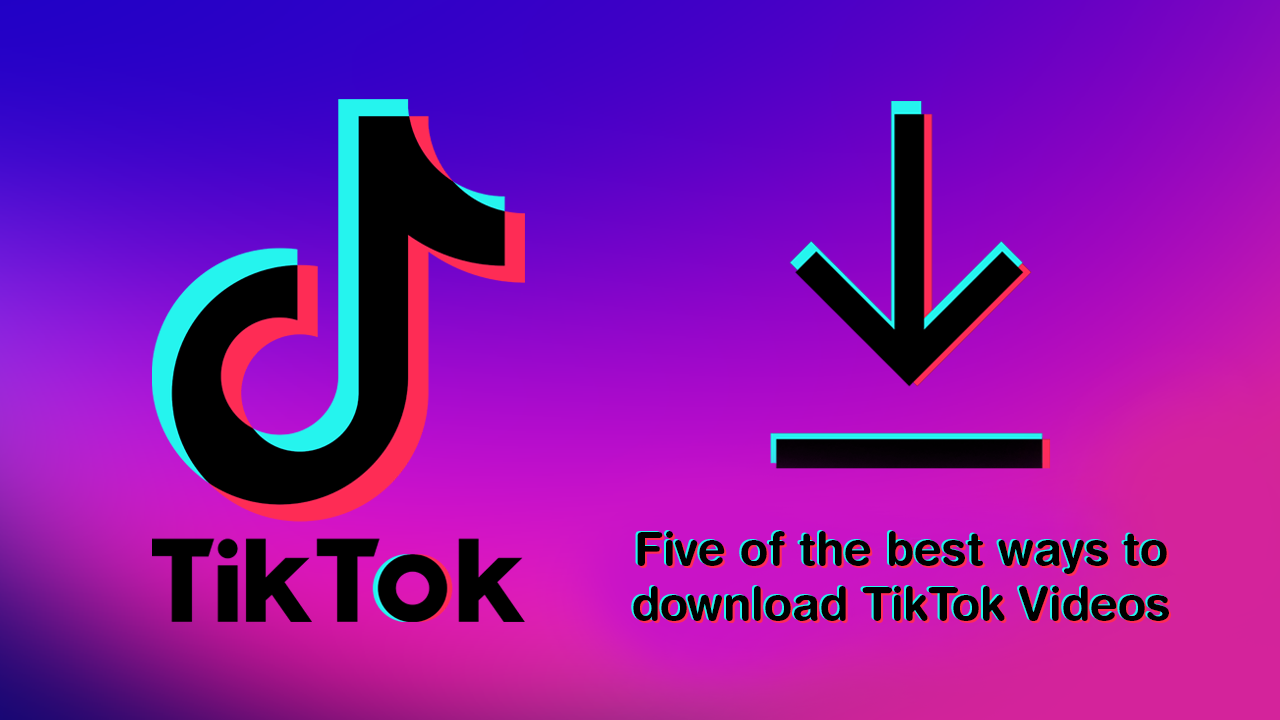 How to check TikTok's top songs of the week. Check top song on TikTok.
TikTok has grown in popularity faster and more vigorously than Facebook, Instagram, Snapchat, and YouTube could have ever imagined. What may surprise you, even more, is that TikTok was originally released on Android and iOS back in 2016. A whopping 4 years ago! Which brings us to today's topic, a quick run-through of the Five best TikTok video downloading services and options on the market. 
Although there is bound to be a million more TikTok content downloading options available, the ones listed below are five of the most reliable, easy to use options that give the best results with the least amount of input, so let's get started. 
Related: How to Enable Restricted Mode For TikTok on Android and iOS Devices.
Option 1: useful.tools TikTok Video Downloader.   
After spending a considerable amount of time searching for quality TikTok downloading services, we've compiled a very short list of five of the best options you can use. Starting from the top at number one is a service called useful.tools. Using useful.tools you can quickly and easily download any TikTok video content you come across using just the URL link to the content. Useful.tools is also fully ad-free!
Any content you download using useful.tools can be done free, without any watermarks, and includes full audio and HD video. Videos will save to your device in MP4 format and give you the option to save just the cover image/thumbnail should you wish only to keep an image. To download something from TikTok using useful.tools you can follow the steps below. 
First, visit TikTok and copy the URL of the video you wish to download. Next, paste the URL into the text box and wait for the video to load. Next, simply click the Download Image and/or Download Video option. Finally, tap and hold on your screen to bring up the Save video as option and save it to your device or right-click and save it if you are viewing from a PC. All up the process only takes a few seconds, if you intend to download a lot of content, it's a good idea to save useful.tool as a bookmark.
Option 2: TTDownloader.
Another popular tool you can use to download TikTok videos is a service called TTDownloader. This service follows a similar system to useful.tools, however, has a few more steps involved, as you will need to choose what kind of download you get. Watermark will download a watermarked version of the video, Audio only will download just the audio. The final option TikTok watermark remover will simply take you to another website that will remove the watermark, though requires a lot more work… And possibly a fee.
Option 3: Use a screen recorder app on your device (Android and iOS)
Another really easy way you can use to download TikTok videos onto your device is with a screen recorder app. This may seem like an odd choice and it does require more work than the two options that come before it but it is a viable option should you not wish to or be able to use the other two listed options. It's also a decent choice if you don't have a lot of data to spare. That said if you are looking for the quickest path, Option 1: useful.tools is the way to go!
Option 4: TikMate. 
TikMate is another web-based TikTok video content downloader that you can use to download videos straight from TikTok servers. Just like other web-based URL downloaders, TikMate lets you download anything from TikTok simply by using the URL associated with the video. It's also watermark-free and doesn't require any permissions to use. That said I have noticed from time to time it does fail to download content, so you may need to switch between other services if TikMate doesn't want to comply. 
Option 5: SnapTik.
If you don't mind installing another app on your mobile device SnapTik is a decent alternative to all of the above TikTok video downloaders. SnapTik can be used directly from your browser in a similar way to both useful.tools and TTDownloader. The only catch is that it will take up space on your device, so you probably only want to use SnapTik if you plan on downloading a lot of TikTok content.