If you have a have a digital camera and are shooting in Raw format but don't want to pay for Photoshop or other expensive tools, this guide will list four of the best free online tools you can use to Convert an assortment of Camera raw files to JPG format.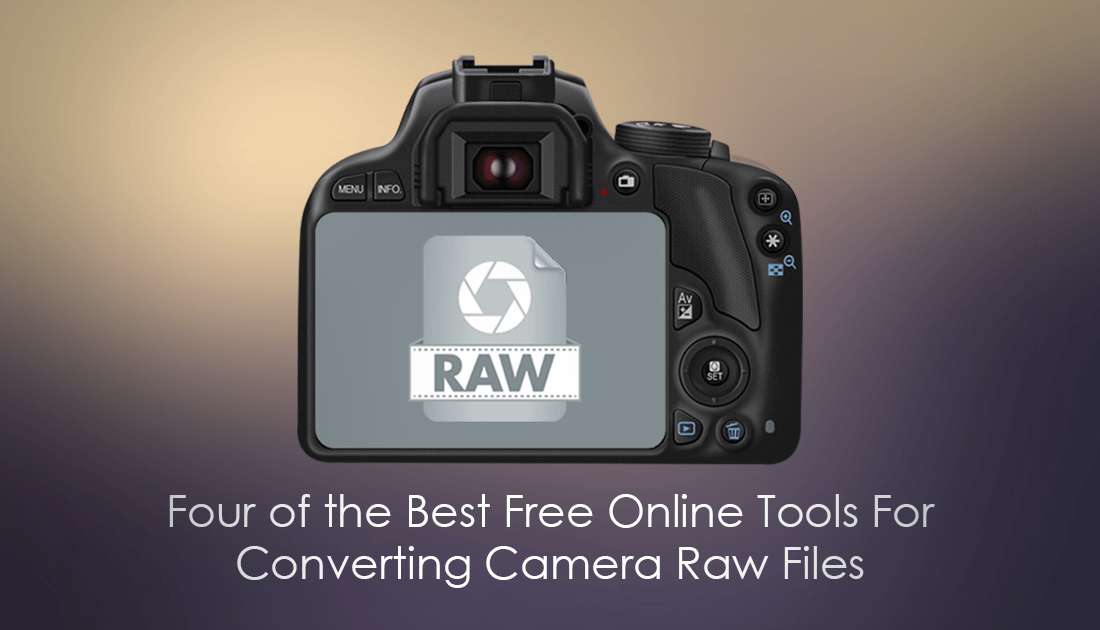 How to Shoot in Camera Raw Format on Android Mobile Devices.
If you have spent some time browsing photography websites like Instagram, Flickr or 500px, you have probably heard of the term RAW image file. Raw files are the preferred file format for professional photographers, enthusiasts, and hobbyists as they allow far more adjustment than any other file format. Unfortunately, as a lot of cameras have their own type of Raw format it can be quite difficult to find programs that open them. Thankfully there are free online tools available that will allow you to convert Raw files to JPG quickly and easily. The only downside to these online tools is that they only allow you to convert files directly, you won't be able to perform any editing prior. 
First up is Online-Convert.com, this is one of the easiest tools to use for converting Raw files to JPG and other simple common image formats. The only downside is that you can only convert one image at a time, however, the output quality is very good. Simply choose the image format you would like to convert to from the left-hand pane, upload your file, change some basic settings then confirm the conversion.
If you are looking to convert other file formats as well as images, Online Convert has you covered. You can convert video files, ebook formats, audio files and an assortment of other categories.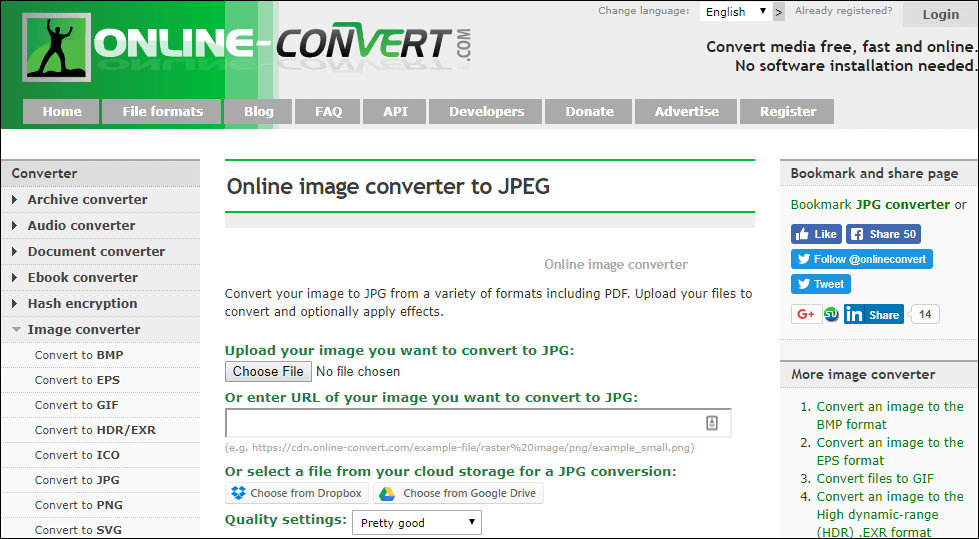 Online converter is another tool you can use to convert an assortment of raw files to JPG, PNG, BMP or GIF. The interface and name are very similar to Online-Convert.com, however, it doesn't have as many customizable options. The image quality is quite good, however, the first time I tried to convert my test CR2 file it failed. If you're not after any adjustment and just want a quick file conversion this tool is worth using.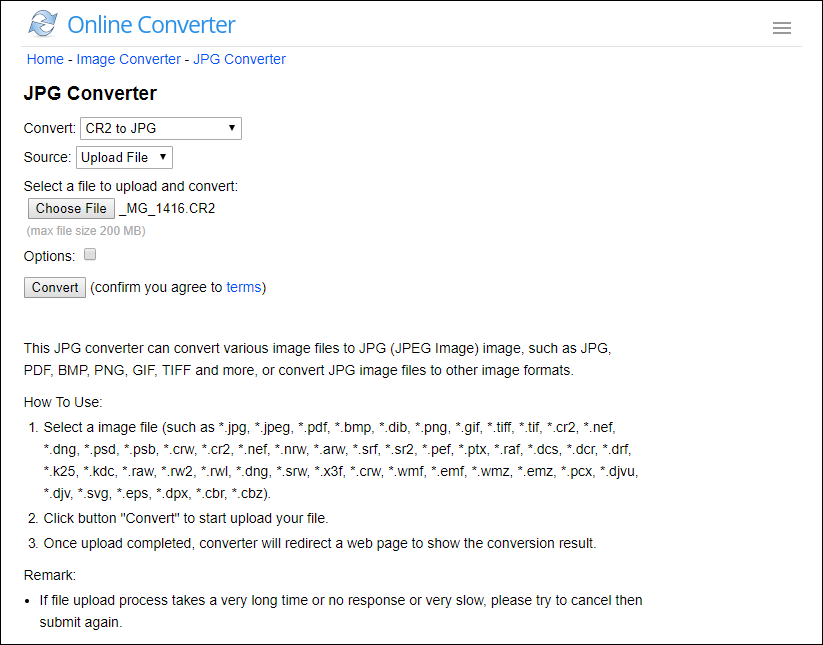 Probably the most simple of all the all the listed raw file converters, FreeFileConvert only has three options. Upload, Format, and Convert. Simply upload your file, choose the output format, then convert. Even with quite large image files conversion takes less than 30 seconds. Again, the only downside to FreeFileConvert is the lack of bulk conversion options. You can also use this service to convert plenty of other formats including a range of video and audio files.
Zamzar is probably the most basic of all the free options available for converting Raw files to other formats. Simply upload your raw file to the website or use the URL option, then choose your output format from the list of options. After that, enter an email address and the files will be sent to you (usually within a minute). As a lot of people are skeptical about entering email addresses into websites, I'd suggest using a disposable email account for this service, which I'm certain most people have.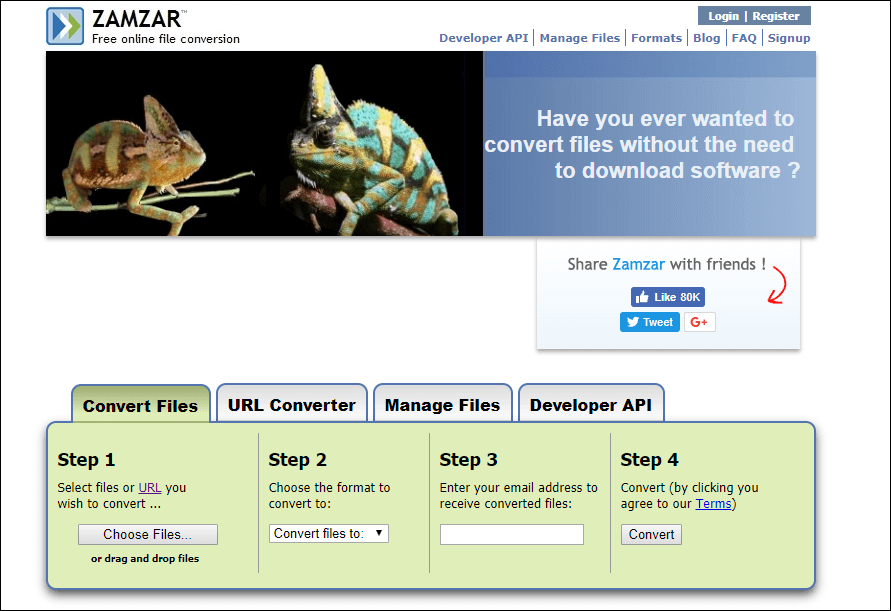 Conclusion.
Although none of these services are as powerful as Photoshop or other paid programs, they all offer the ability to make quick file conversions free of charge. My personal favorite from the list is Online-Convert.com, it's easy to use, fast and had the least amount of trouble converting CR2 files from my older model canon camera.