If you are a big fan of Microsoft Windows 10 Sticky Notes, this article will show you how to access your collection of Sticky Notes from almost any device you can think of. Access your Sticky Notes from Android, iOS, macOS, and more.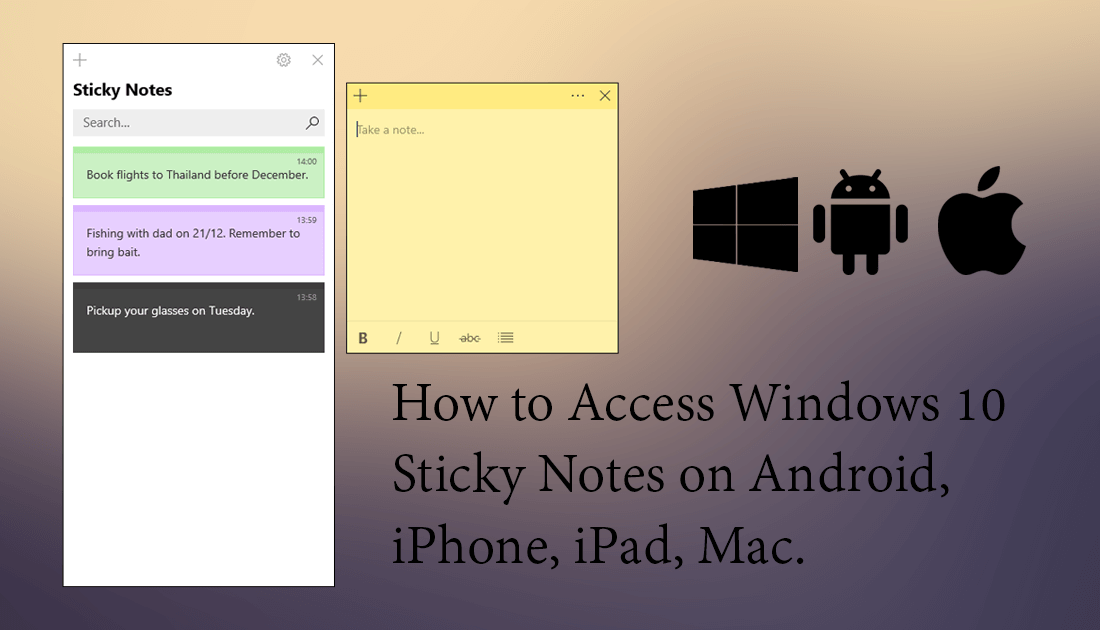 How to Fix the Clock on Windows 10 Not Automatically Adjusting For Time Changes. (Daylight Savings)
Sticky Notes on Windows 10 is one of the only preinstalled apps on the operating system worth using. It's super handy, easy to use, and allows you to keep track of just about anything. Since being upgraded with sync abilities it has become even more useful and quite popular for people using a range of different devices.
Although most people think Sticky Notes is strictly a Windows 10 service, you can actually use it on just about any device that has Internet access. Android phones, iPhones, iPads, and Mac computers. Unfortunately, it's not as intuitive as on most other devices as it is on Windows but you'll still get full access to viewing, syncing, and editing anything from Sticky Notes.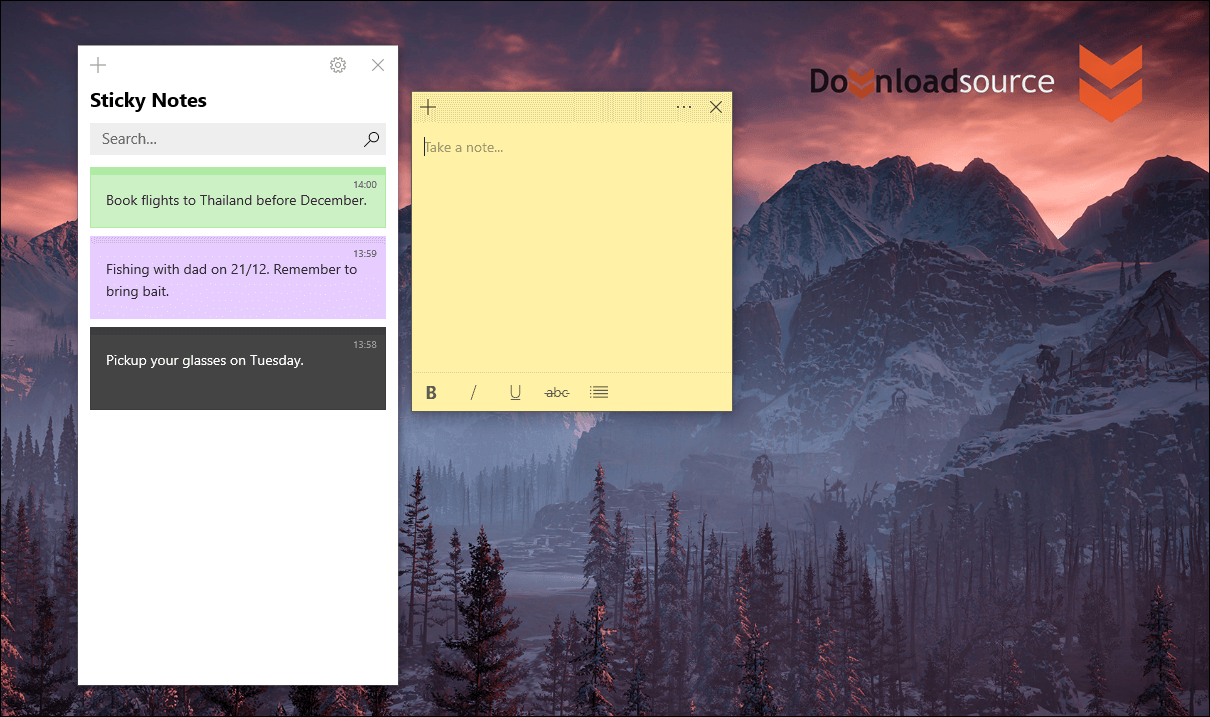 Related: How to Send Files That Are Normally Blocked Through Gmail, Outlook, Yahoo, Etc. (exe, rar, zip, dll, etc)
How Do You Access Sticky Notes on Android, iOS or Any Other Device?
Accessing Windows Sticky Notes from devices other than Windows 10 is super easy, though not done exactly how you may think. There aren't any apps, extensions or add-ons to download, which make this possible. Instead, you will need to visit the Microsoft OneNote webpage that has been set aside for Sticky Notes. In order to do this, you will need to use your device's browser, the link below will take you directly to the Sticky Notes home page.
Once you have the Sticky Notes page open on your mobile device's browser, sign in using the same account you sign into Sticky Notes on Windows 10 with. If you aren't using an account with Sticky Notes on Windows 10, you will need to in order to get sync access from other devices. After you have done this, the rest is straightforward, so either view, edit or create whatever you need.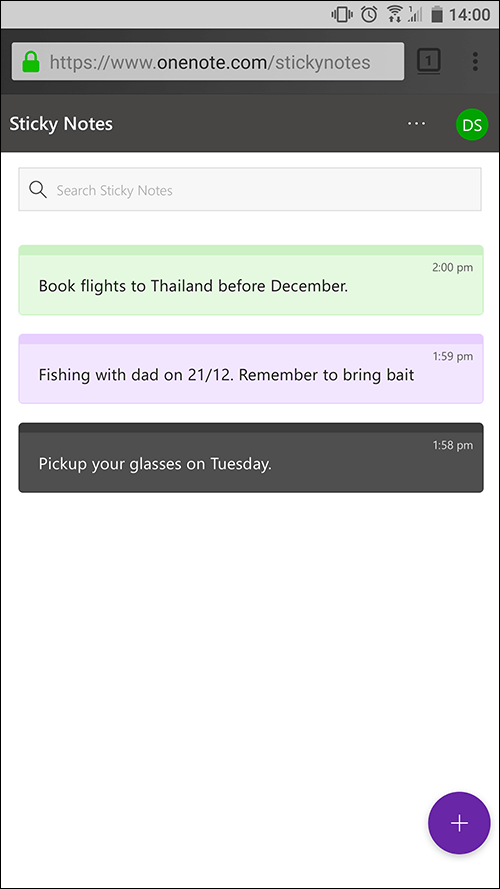 As the popularity of Sticky Notes increases further, it's more than likely that Microsoft will eventually create an app for both Android and iOS devices.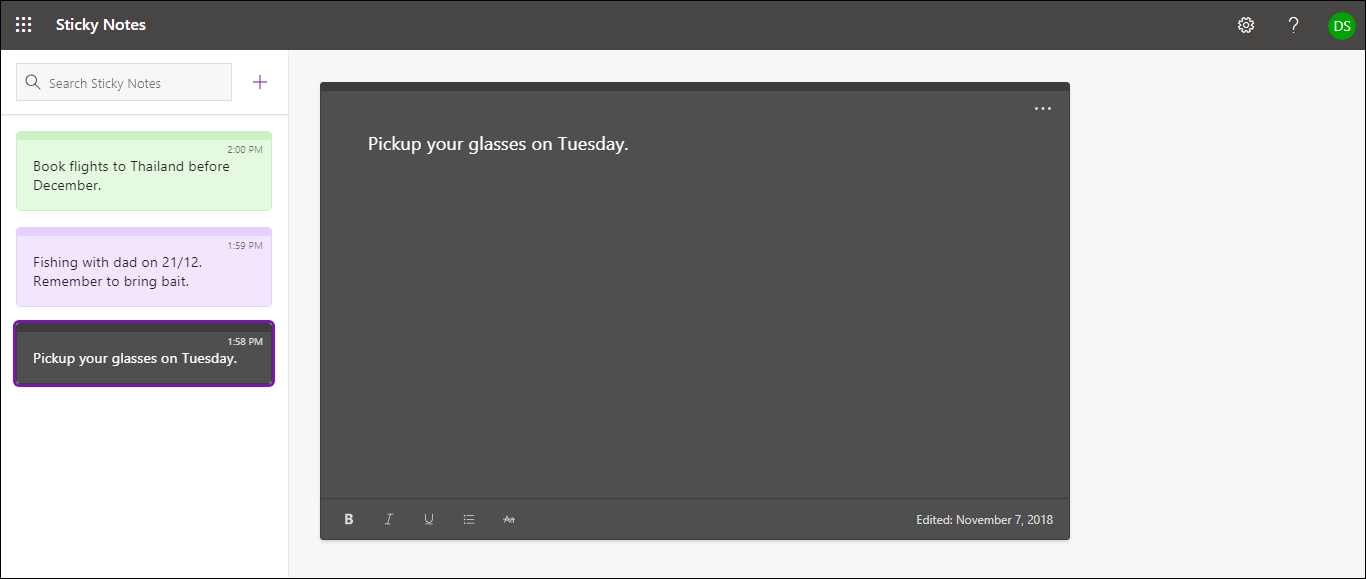 If you are unlucky enough to be having issues with Sticky Notes syncing on Windows 10, make sure you check out the following article which will help you fix these issues.
How to Fix the Sticky Notes App on Windows 10 Not Syncing.
For anyone who is also using Microsoft Outlook alongside Sticky Notes, make sure you check out the link below which will show you how to sync Sticky Notes with Outlook.
How to Transfer Windows 10 Sticky Notes to Microsoft Outlook. (Sync Sticky Notes With Outlook)
.
.