If you have a Google Chromecast device and would like to start using it with Mozilla Firefox as well as Google Chrome. This article will show you how to get full Chromecast support for Firefox, without any crazy coding or complex workarounds.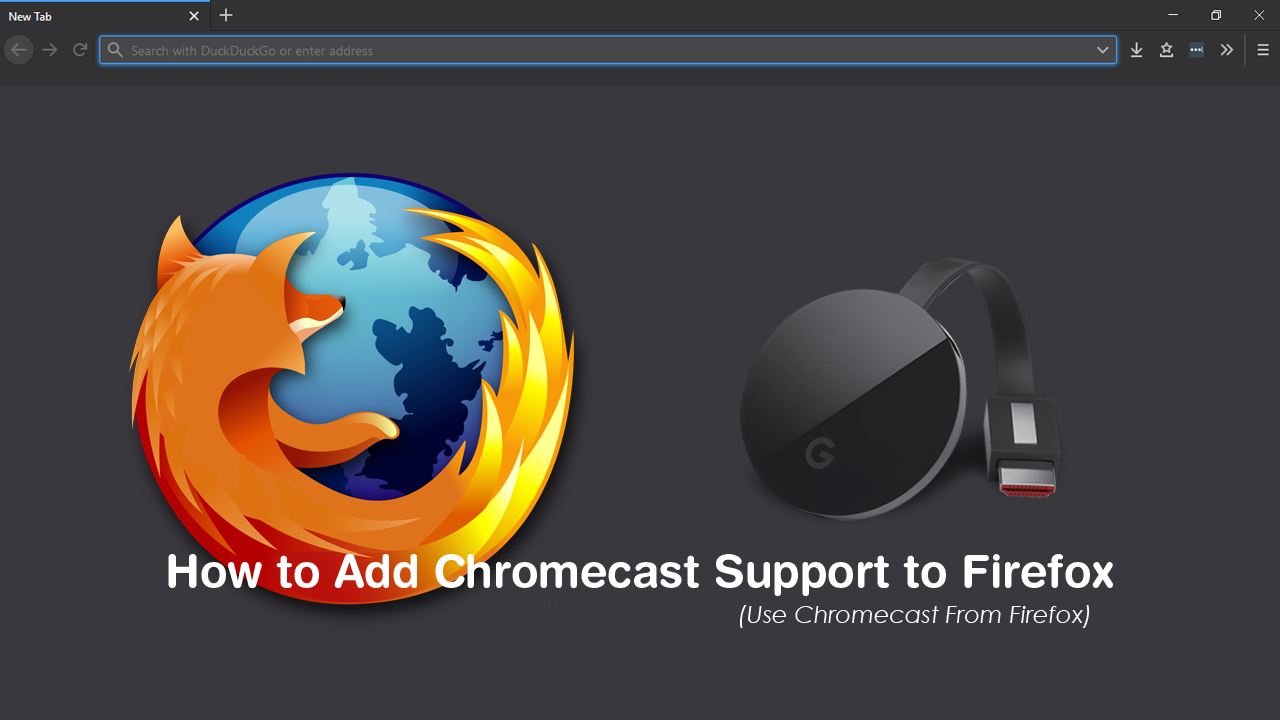 How to Change Audio Device Names on Windows 10. (Rename Audio Devices)
Mozilla Firefox has gained a lot of ground on Google Chrome since the release of its Quantum engine back at version 57. Quantum saw a considerable performance increase from Firefox and has helped give Firefox a much-needed boost to market share. As well as substantial performance increases across most aspects of Firefox, Quantum has also opened up an entirely new range of extensions.
Now that Firefoxes extension system is more practical a lot more extensions have popped up, including a personal favourite of mine that adds support for Chromecast to Firefox. Seeing as you've already got a Chromecast device and are already familiar with how it works, I won't bore you with a description and will get straight into showing you how to get it working on Firefox.
The extension is currently in a very early beta stage so it may be a little temperamental for now. But can be used properly with Netflix and YouTube and works on Windows, Linux, and MacOS.
Related: How to Fix Skype Web Not Working on Firefox. (Browser Not Supported)
Can You Use Chromecast on Firefox? Yes! But You'll Need an Extension.
Unlike a lot of other extensions, Fx_Cast for Firefox isn't yet available from the Firefox add-on page and will require a quick visit to Matt Hensman's Github page, which is linked below.
Once you're on the Fx_cast page, make sure you read through the information, then download and install the Bridge app that matches your device (Windows, Linux, macOS, etc) Bridge is the software that allows a connection with the receiver device.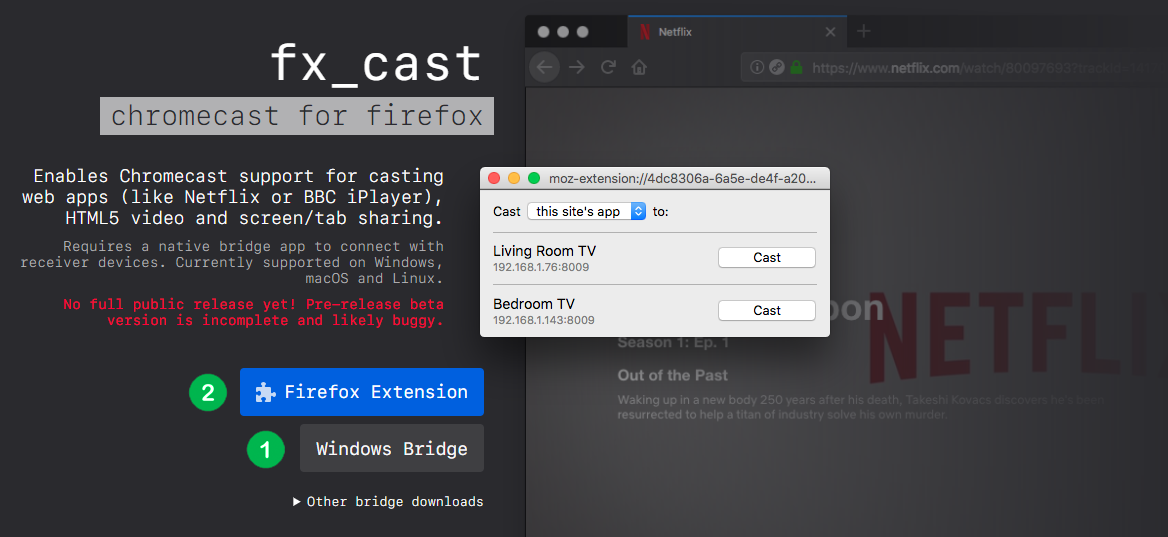 When you have installed Bridge, download the Fx_Cast.xpi file and install it to Firefox. If you haven't installed a Firefox extension from an external source before do the following. First, open Firefox, then type about:addons into the address bar and press Enter. This will take you straight to the Firefox extension page. On this page click this Cog icon, then click Install Add-on From File. Now simply use your File Explorer to find the Fx_Cast.xpi file and Add the extension to Firefox.

When you have the extension installed using it is super easy. Simply visit a page that you'd like to cast, click the new Fx_Cast extension icon in your browser window and choose to cast to Tab or Screen. Just remember that Fx_cast is in super early beta phase, so you may encounter some bugs. It's also a good idea to check for updates from time to time. As this is a manual process, you'll need to visit the Fx_Cast homepage to download the latest released. At least until it officially hits the Firefox add-on page.
A Slightly Related Side Note...
Seeing as you are obviously an avid Firefox user, make sure you check out the following guide showing you how to use the latest version of Firefox Send to share/transfer files up to 2.5gb with full end to end encryption and optional password protection. How to Use Firefox Send to Transfer Files Up to 2.5gb With End to End Encryption.