If you are a frequent Netflix user, you have undoubtedly spent a considerable amount of time searching high and low for something decent to watch. Sadly Netflix's official percentage rating system doesn't quite cut it most of the time, so follow along as we show you how to add IMDB, Rotten Tomatoes, and Metacritic scores.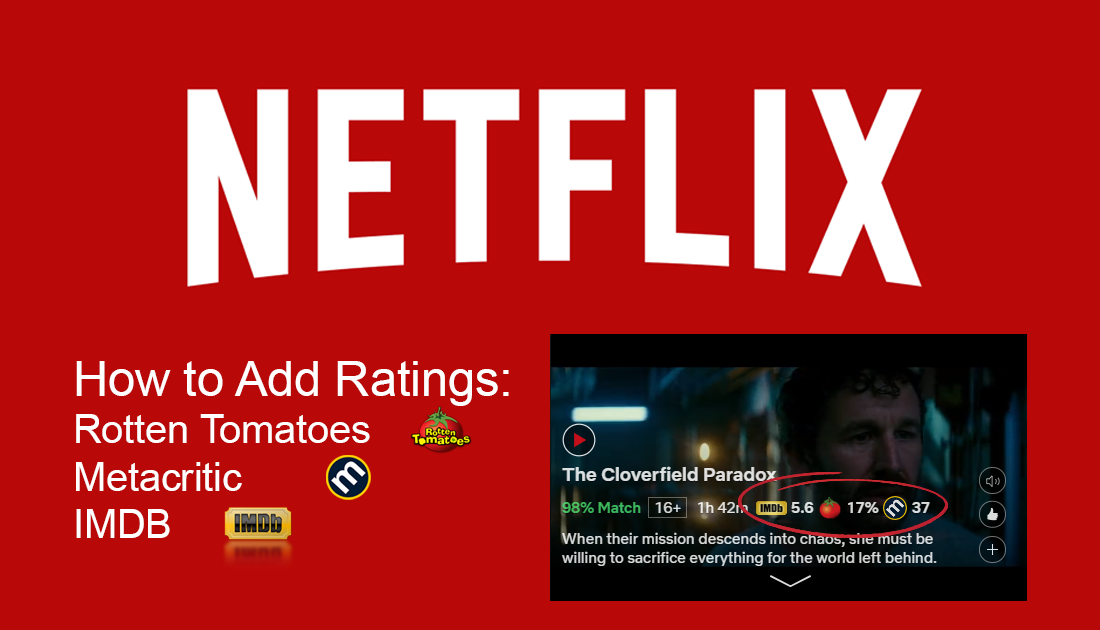 How to Enable or Disable Netflix Smart Downloads.
Netflix is by far the premier streaming services for movies and tv shows across all devices, computers, TVs, tablets, smartphones, etc. It's' reasonably priced, easy to use and has a massive range of content, both new, old, and original. The only problem with Netflix is that it can be hard to find something decent to watch at times, especially since the current percentage rating system doesn't represent quality as well as it should.
For the most part, Netflix users will search other sources for movie and tv show ratings before starting a binge, places such as IMDB, Rotten Tomatoes, and Metacritic. Although this is a very reliable way to get a better gauge of content quality, it does take a considerable amount of time to do, especially if you have to go through a ton of options before finding something good.
Thankfully, this is now a thing of the past as there is a clever way to add IMDB, Rotten Tomatoes, and Metacritic scores to Netflix when browsing from Google Chrome. So if you do watch a lot of Netflix from Chrome, follow along as we show you how to add these extra rating services.
Can You Add IMDB Ratings to Netflix? You Sure Can!
To add IMDB, Rotten Tomatoes, and Metacritic scores to Netflix, the first thing you need to do is add an extension called RateFlix to your browser. To do this you can visit the Chrome Web Store and search for RateFlix and add it to your browser or you can use the link below to go directly to the page.
RateFlix Netflix Extension Download.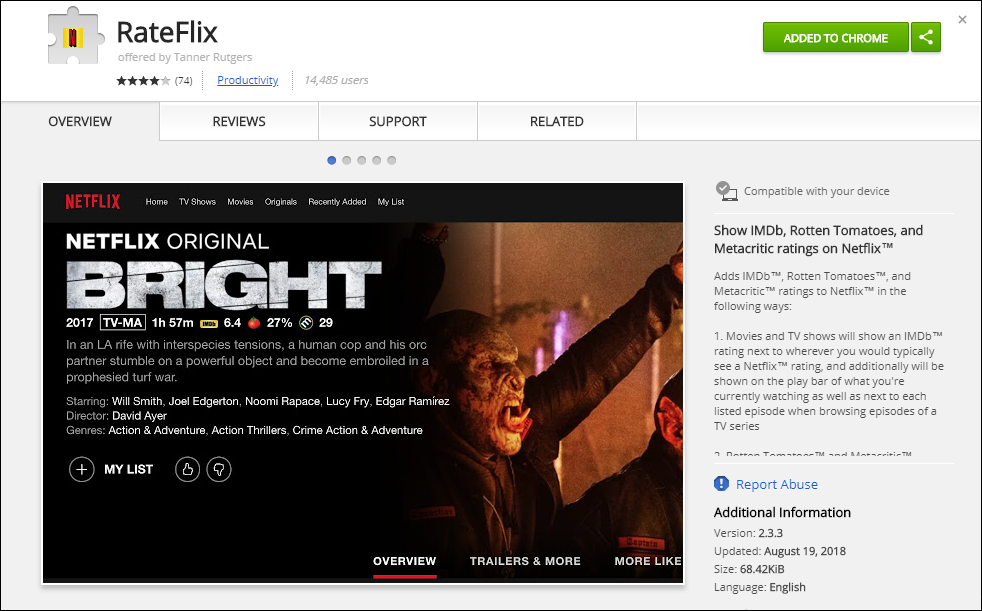 Once you have Rateflix installed on Chrome, the rest of the process is simple, first Restart Chrome, then navigate to Netflix and sign in to your account. When you are on the main Netflix page, simply hover your mouse over any movie or tv series and you will see the IMDB, Rotten Tomatoes, and Metacritic score appear.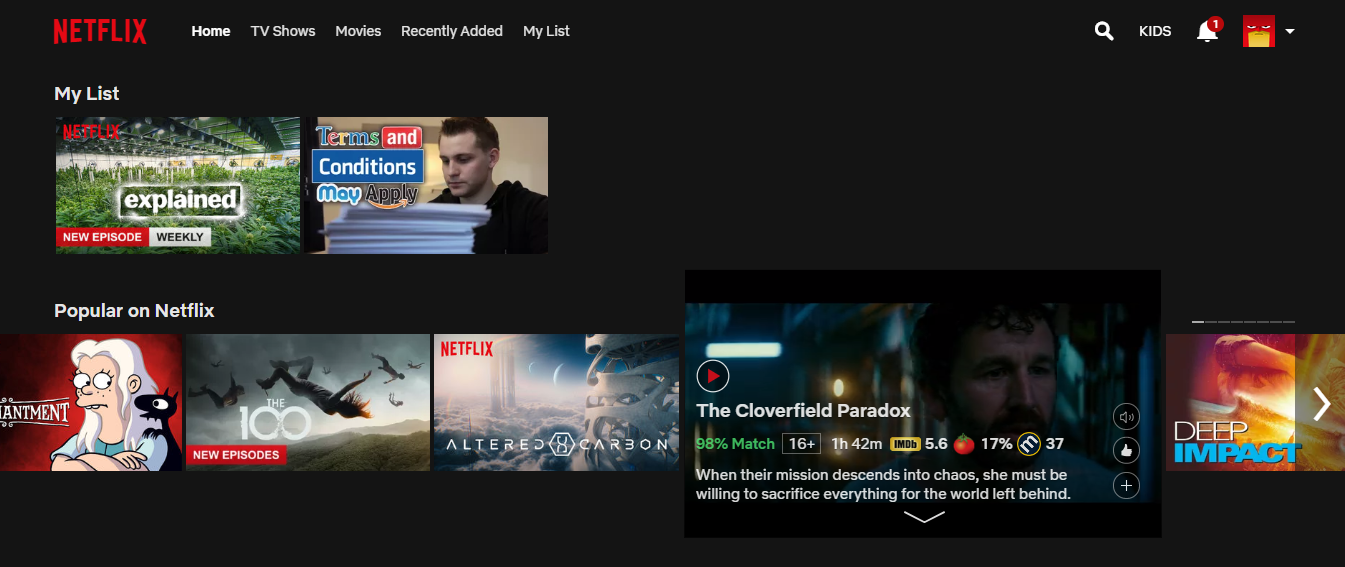 Note: Rateflix may occasionally have conflict issues with other Netflix extension, so try disabling them, then refreshing the page if you are having any issues.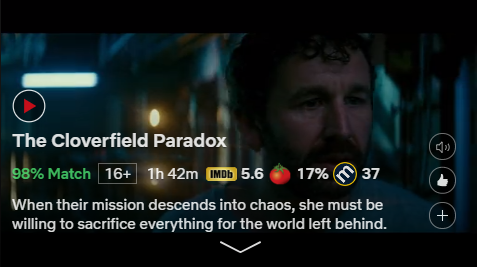 Keep in mind that not all movies and tv shows have all three rating systems, so you may occasionally come across things that only show IMDB. This happens from time to time when Netflix content names don't match the names found on IMDB, Rotten Tomatoes, and Metacritic. The same will also happen if particular shows/movies don't yet have a rating. If you suspect something else is at play, simply refresh your browser.
I've been using Rateflix for quite some time and haven't had any issues with the extension registering ratings information. Admittedly I usually lean towards the IMDB ratings so don't pay much attention to the other two not appearing. I'm quite a fan of sci-fi and horror so critics opinions usually don't mean much to me. Sadly, at least for the time being, there still isn't a way to add these ratings to Firefox or other devices using Rateflix. 
While you are looking to improve your Netflix experience, make sure you check out the following guide which will show you how to remove the huge video banner that plays on the Netflix home page. Thank me later!