How to Enable or Disable Netflix Smart Downloads.
Author

Publication date

11.07.2018

Ilość komentarzy
If you are looking for a way to enable or disable Netflix's new Smart Downloads feature this article will show you how to do both, in a quick easy to follow format. For the time being Smart Downloads is only available on Android devices.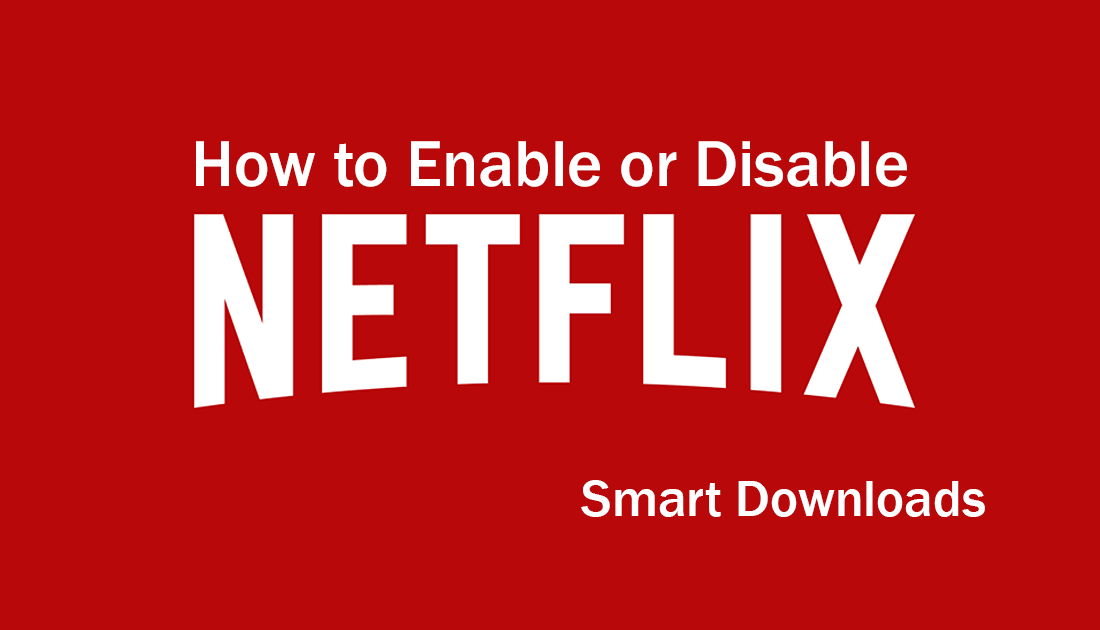 How to Optimize Your Netflix Experience on PC.
Netflix is by far the world's best and most popular movie and tv show streaming service. It's cheap, easy to use and offers tons and tons of great new, old, and original content. For the last two years, Netflix has given users the ability to download content to watch offline (without an Internet connection) which has been a massive success for the company and something a lot of users didn't see coming.
Since then Netflix has improved on this feature and now offers a brand new option called Smart Downloads, which seamlessly manages Netflix downloads for you. When you finish watching a downloaded episode of a tv series, Smart Downloads will delete it and automatically download the next episode in the series for you.
For example, if you have download episodes 1, 2, 3 of Sense8 and finish watching the third one, Netflix will automatically delete the previous watched episodes and download the next in line, episode 4 in this case. For the time being the feature is currently only available on Android devices but is scheduled for release on iOS later in the year.
It's also important to note that Netflix won't start any downloads while you are connected to a mobile network, only downloading content when a WiFi connection is detected. It also doesn't work with movies though it's likely to assume that films with sequels like will eventually be added to the system.
Related: How to Fix Netflix Error: M7353 / M7353 -1269: Whoops Something went wrong. (Chrome, Firefox, Edge)
How Do You Enable Smart Downloads on Netflix?
To begin, you'll need to make sure you have the latest version of the Netflix app on your mobile device. Once you do open the app, tap the More option in the bottom right-hand corner of the screen, then tap App Settings.
Inside this menu, you will see the new Smart Downloads toggle underneath the Downloads heading. By default, it will be Enabled and will only download via WiFi connections. However, if you wish to change either of these options and disable the feature and the WiFi download option, simply flip the toggles to Off.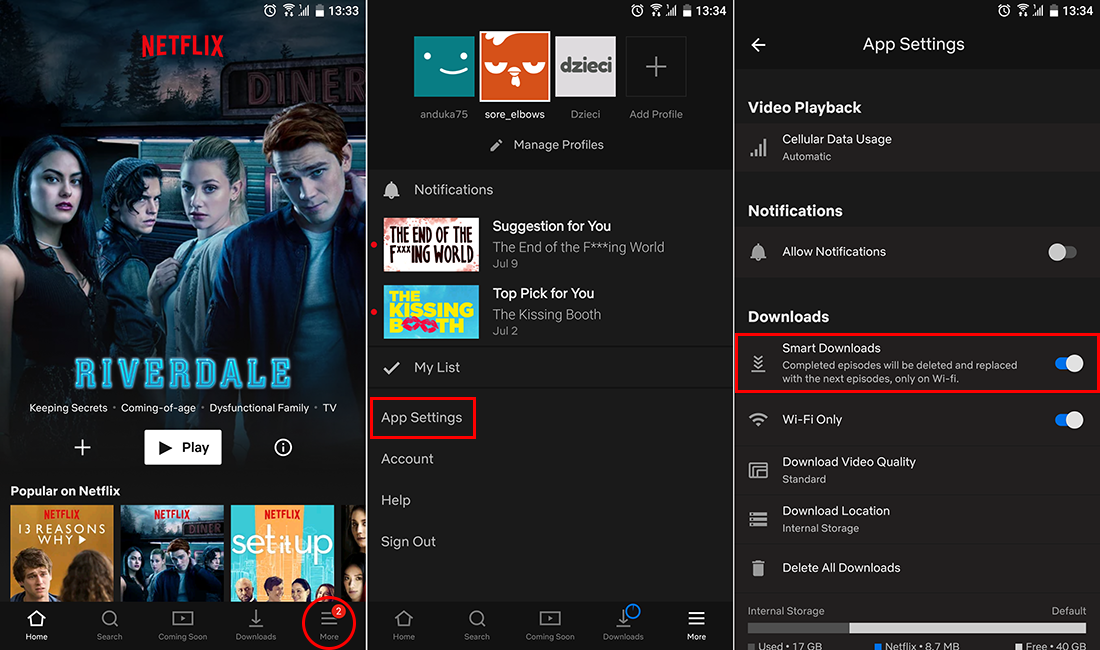 While you have the window open, don't forget to check you download video quality and the download location. If your device is getting full you may wish to move content to your SD card.
Related: While you are on the top of Netflix, you may wish to check out several of our other popular Netflix articles which address a variety of different issues.
How to Fix Netflix Error U7353 in Windows 10.
How to Fix Netflix Audio and Video Out of Sync Issues.
How to Force Netflix to Stream 1080p Content on Chrome and Firefox.