If you enjoy using Microsoft Edge on Windows 10 but find some of its security features a little lacking, this article will show you how to add free Norton Safe Web protection to your browser. With this protection, you'll be able to more easily avoid malicious and counterfeit websites.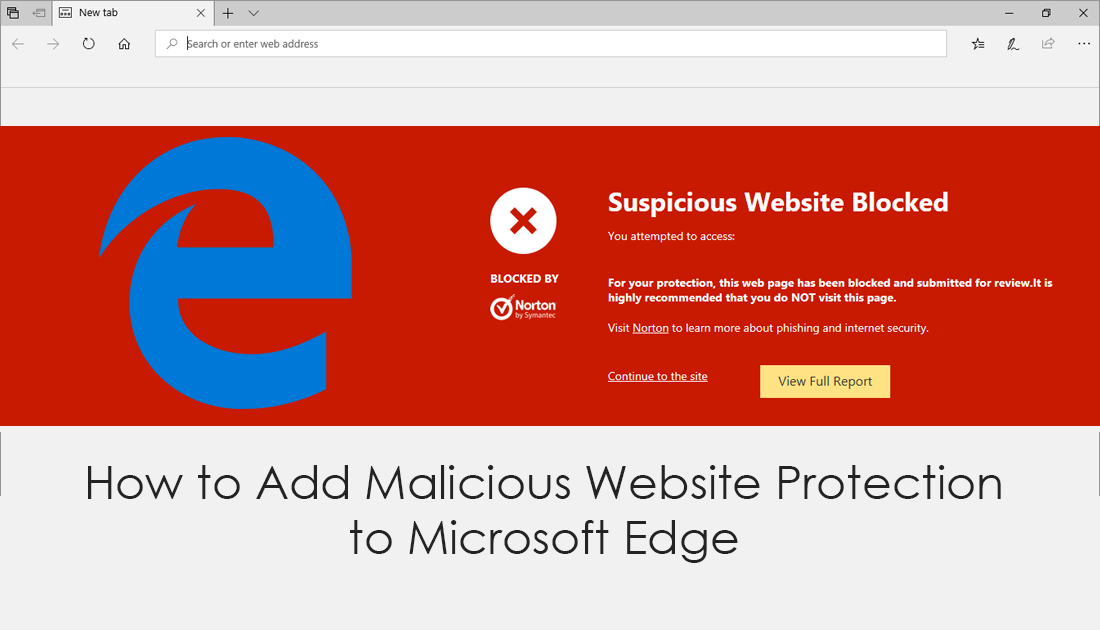 How to Make Microsoft Edge on Android Search Google Instead of Bing.
Microsoft Edge is Windows 10's default Internet browser having long ago replaced Internet Explorer as the main way to browse the Internet. For the most part, Edge is a great browser to use and is said to be one of the fastest browsers available, with Microsoft eagerly boasting about its speed capabilities. Though the figures are highly contested by both Mozilla Firefox and Google Chrome.
As fast and easy to use as Edge is, it does occasionally lack a little bit of foresight in blocking malicious content. To address this issue, Symantec has created an easy to use extension you can add to Edge, called Norton Safe Web. This new extension will automatically warn you if the website you are visiting isn't safe and block access to it.

Once the big red warning page appears, Safe Web will also display a link with full details about the offending page. If you are a veteran Internet user, you can probably pick out dodgy websites quickly and won't need the Norton Safe Web extension, however for the less aware, this extension will be very helpful for avoiding problems.
Related: How to Enable Dark Mode on Microsoft Edge on Android.
How Do You Add Malicious Website Detection/Protection to Microsoft Edge?
To add Norton Safe Web to Edge on your computer, you will need to do the following. First, open Microsoft Edge on your PC, then open the Settings tab and select Extensions.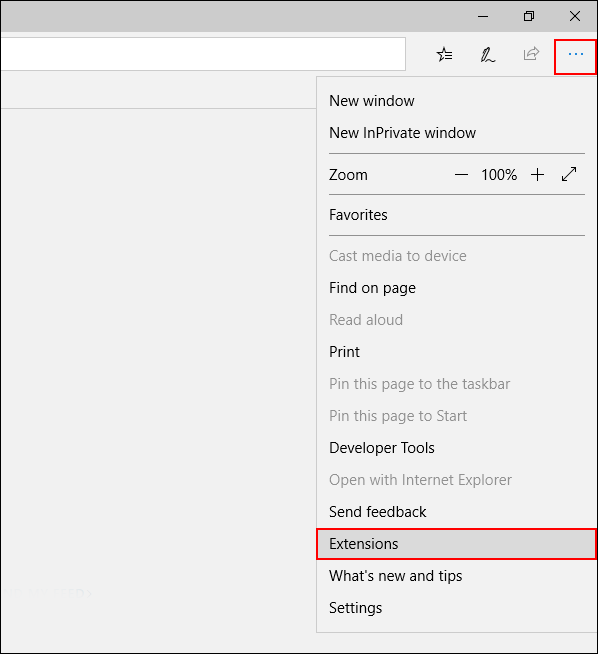 In the new tab, scroll to the very bottom and click Explore More Extensions.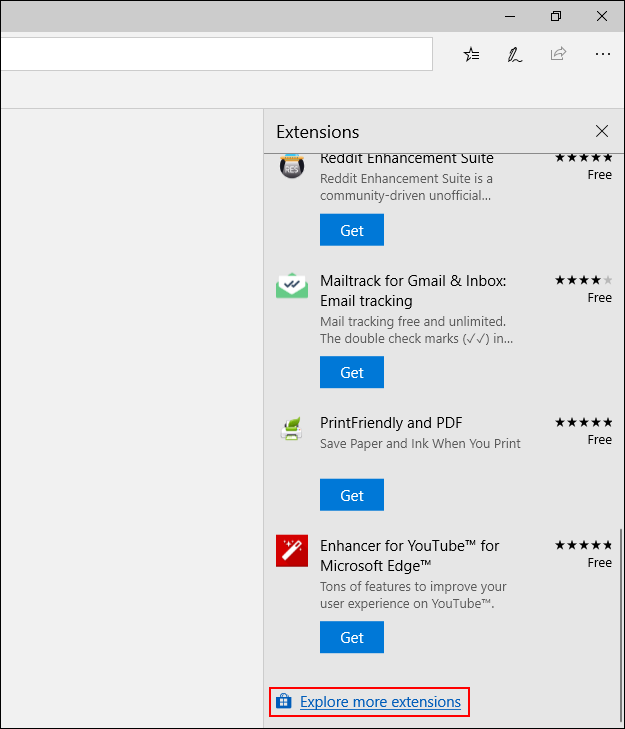 This will open the Microsoft Store where you'll need to search Norton Safe Web. When it appears on the list, select it and click Get, this will start the download and add Norton Safe Web to Edge.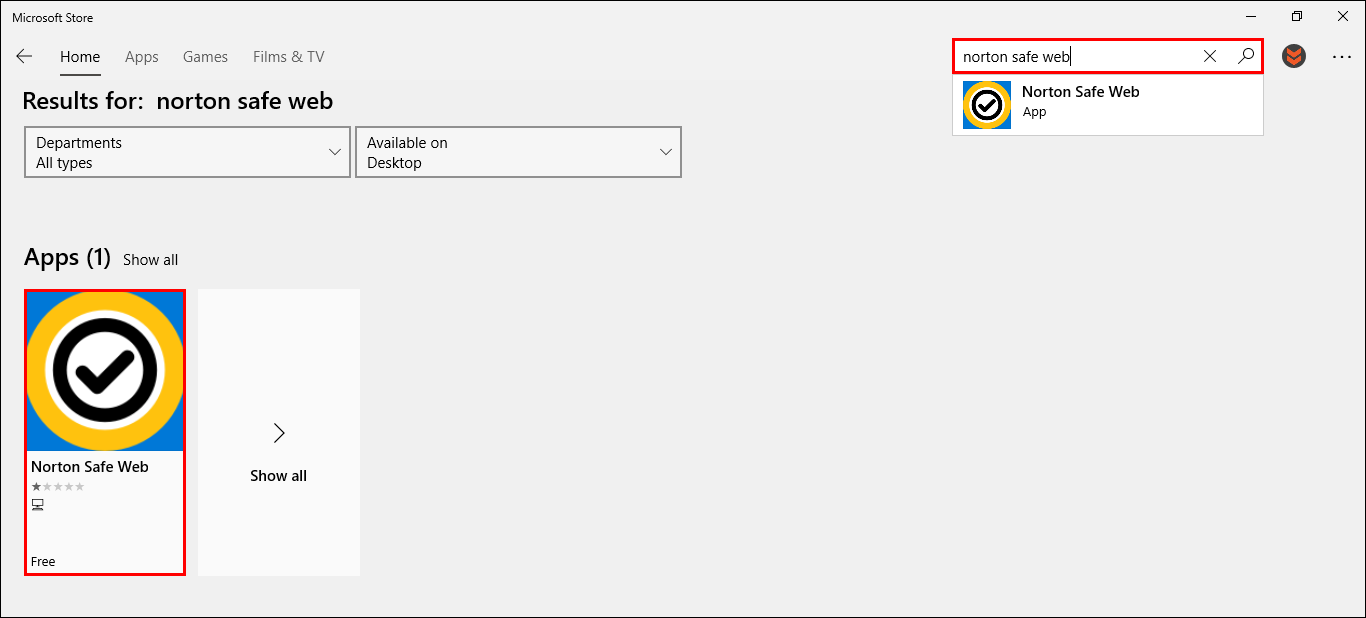 Alternatively, you can also acquire this extension by opening the Microsoft Store and searching for it directly. There is a link attached below that will take you directly to the download page, should you wish to avoid all the effort.
Download Norton Safe Web From the Microsoft Store.     
If you ever wish to remove Norton Safe Web from Microsoft Edge, open Edge, click the Settings icon and select Extensions. Next, find Norton Safe Web on the list of items, hover your mouse over the entry, then click the small Settings Cog in the upper left-hand corner.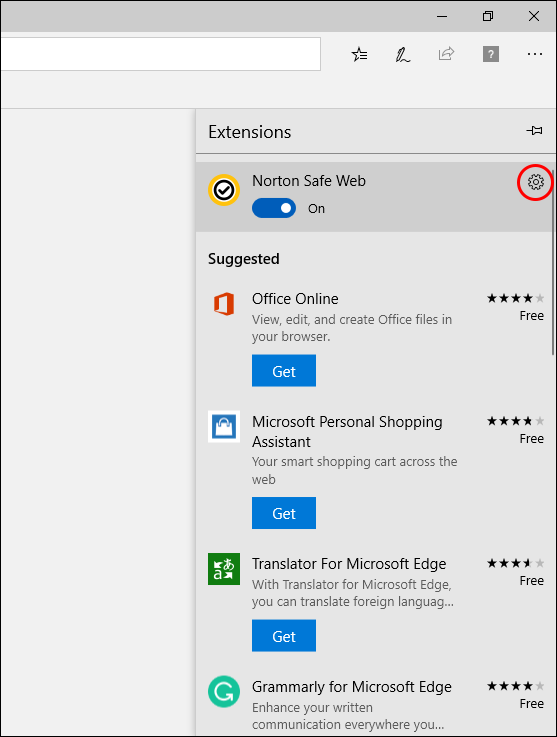 For the final step, click Uninstall at the bottom of the tab and accept the prompt from Windows.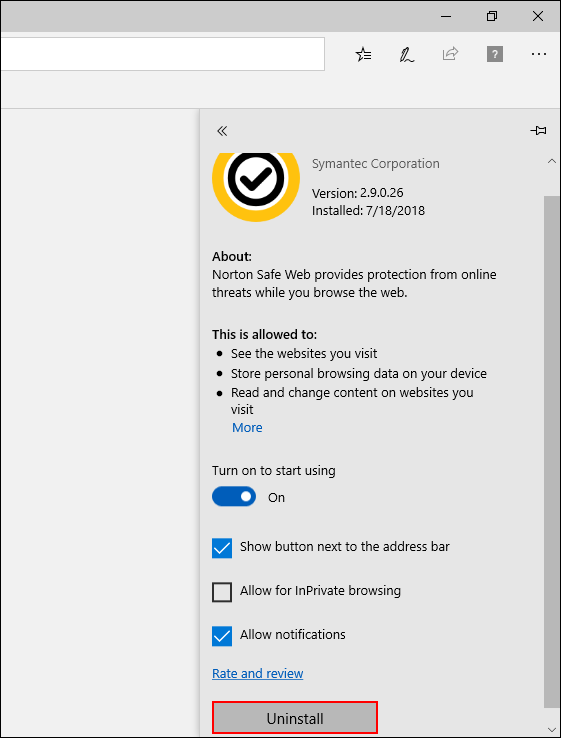 Whilst you are looking into adding some extra security to your Windows 10 computer, make sure you check out the following Edge articles.
How to Block Specific Websites on Microsoft Edge on Android.
How to Stop Microsoft Edge Asking to Save Credit Card and Payment Information.
.
.