If you want to add better, more accurate ratings to Amazon Prime, this article will guide you through the process. A quick and easy way to make sure you have the best and most accurate movie and tv show reviews on the web when deciding which content to watch on Amazon Prime Video.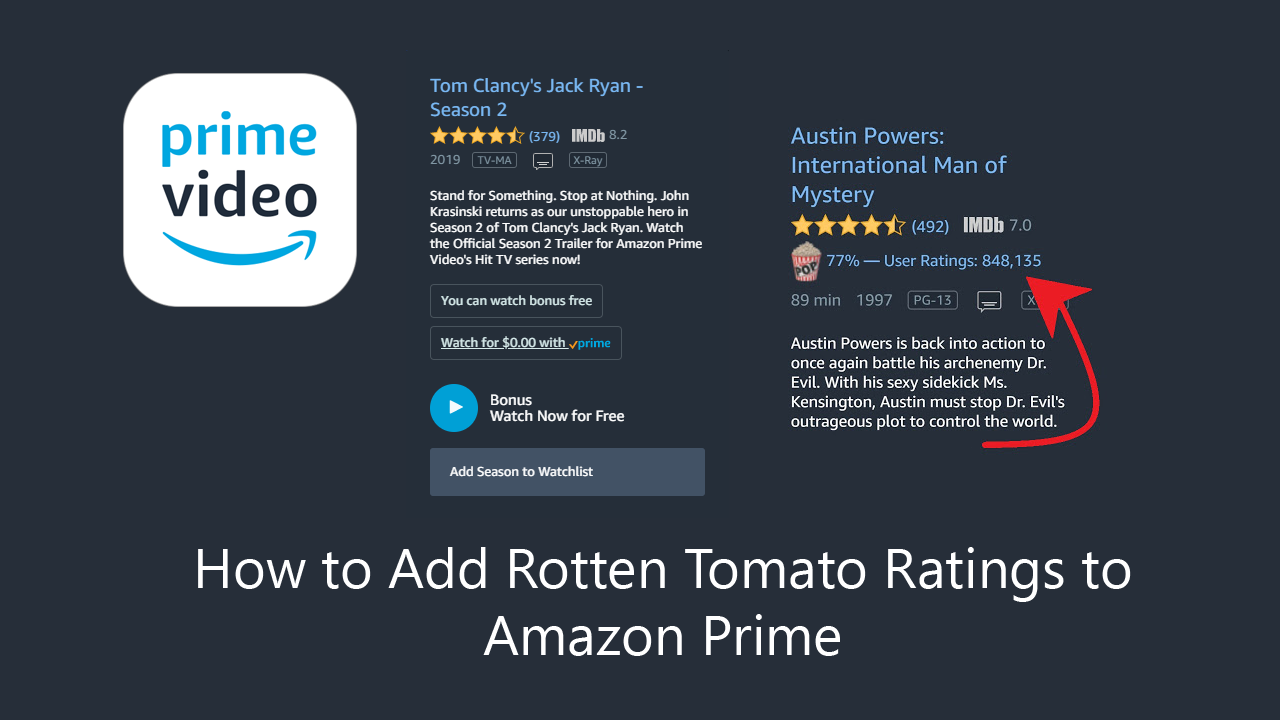 How to Fix Corsair VOID PRO WIRELESS Not Working After Updating ICUE to 3.19.120. (Corsair Wireless Headset Not Working After Update)
Although Amazon Prime doesn't have the amount of content Netflix does, it does have a decent selection of enjoyable content and an ever-growing list of future tv shows and movies planned. The only real issue with Amazon Prime is the rating system which doesn't quite cover titles accurately. 
As a result, Amazon Prime users generally search other sources for movie and TV show ratings before starting a binge, places such as IMDB, Rotten Tomatoes, and Metacritic. Although this is a very reliable way to get a better gauge of content quality, it does take a considerable amount of extra time to do. Especially if you are searching through a lot of different movie/tv show ideas. 
Thankfully, it no longer has to be this way, at least if you are browsing Amazon Prime from a Chromium browser like Google Chrome, Opera or Microsoft Edge Chromium. So follow along as we show you how to add Rotten Tomatoes support to Amazon Prime videos.
Related: How to Mute Audio From a Tab When Switching to a New Tab on Google Chrome. (Automatically Mute Background Tabs When Changing Tabs in Chrome)
How Do You Get Rotten Tomatoes Ratings For Amazon Prime?
To begin, the first thing you'll need to do is head on over to the Chrome Web Store and download Rotten Tomatoes For Amazon Prime Videos. When you get to the page, simply click Add to Chrome (even if you are using Opera, Edge or another Chromium browser) Once the extension has been added, the rest of the process is straightforward and barely requires any user input.
With the extension added to your browser, now sign in to your Amazon Prime account from your Chromium-based browser and select a tv show or movie you wish to view a rating for. When you have found one, simply hover your mouse over the video title and the "Amazon Prime Video - Rotten Tomatoes Overlay" extension will display the current Rotten Tomatoes rating. Just like the image below.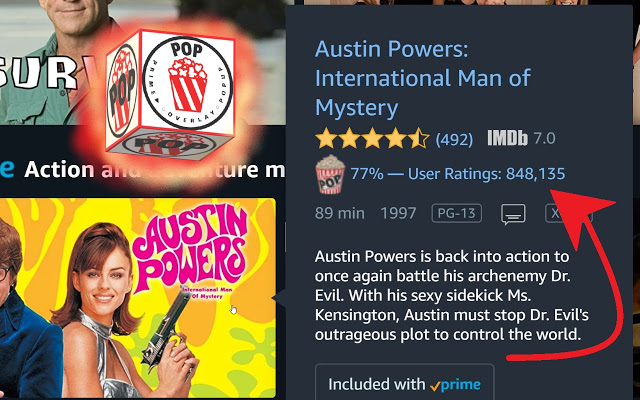 It is important to note that not all content listed is covered by Rotten Tomatoes, so you may occasionally (not very often) find something that doesn't display a score. If this is the case, you'll simply have to get your info from another source. While you are looking at Amazon Prime and Rotten Tomatoes make sure you also check out our guide for adding IMDB, Rotten Tomatoes, & Metacritic Ratings to Netflix.
On a Side Note…
Another great way to improve the quality of your streaming experience when viewing Netflix from a browser is to remove the massive promo banner that is displayed along the top of the Netflix home page. If you know the banner we're talking about, make sure you check out the following guide to remove it. After accessing Netflix without it, you'll have a far better user experience.
How to Remove the 'Top Promotion' From Netflix. (Auto-Play Video)