Learn how to block songs and artists on Spotify. A handy way to make sure songs and artists you don't like stop appearing in pre-generated playlists and playlists that are prepared by other users on the service. If you aren't using this feature already, it's something you'll find yourself really appreciating.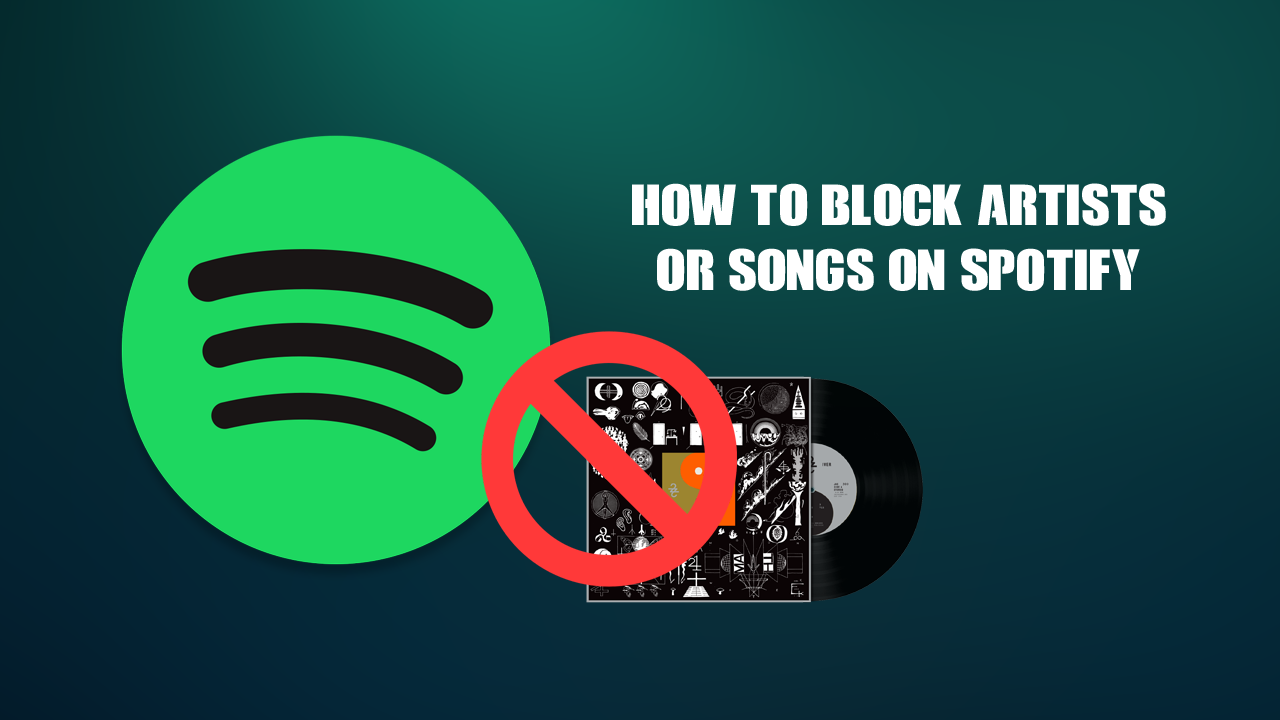 How to Block Ads in the Spotify App. (Adblock Spotify App)
Having the ability to block anything and everything you want across services and platforms on the Internet is one of the greatest powers you can have in our every connected, online world. Blocking users in chat apps, forums, social media platforms, and games is an essential way to protect our privacy and sanity, and helps a lot of people avoid unwanted anxiety. It's also a great way to avoid content you don't want to see, including images, videos, and music. 
As Spotify is the world's most popular service for music streaming, this guide will be solely focusing on the method for Spotify, however, if you use other services, there's a good chance they also have the ability to block artists and specific songs. With a block placed on a specific artist or song, you'll be able to avoid it completely, including from public playlists compiled by other users. 
Related: How to Use More Than One WhatsApp Account At the Same Time on Windows 10, MacOS, and Linux.
How Do You Block (Hide) Artists on Spotify?
To block an artist on Spotify use the search tool and find the Profile of the artist you wish to block. Once you have found the artists main page, tap the three dots in the top right-hand corner of the screen to open the next menu. Here you will see three different options, Follow, Don't play this, and Share. Don't play this is the option you need to tap in order to block any and all content from your chosen artist. Once done you'll stop seeing them. If at any stage you wish to see the artist again, simply return to their profile and reverse the process.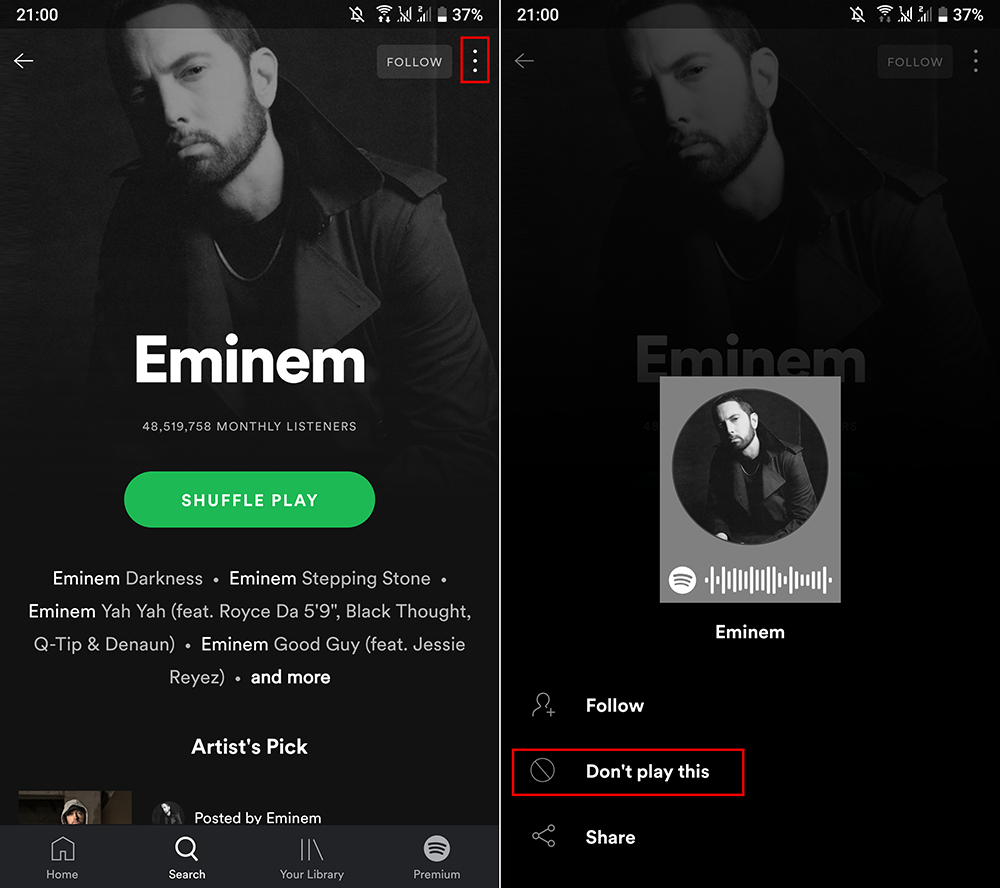 How Do You Block (Hide) Songs on Spotify?
If you don't want to block an entire artist and just want to block a song, you can use the following method. Search for the song in question using the search box, then tap the three dots in the top right-hand corner of the screen and select Hide this song. This will prevent the song from playing in any playlists. That said, the song will still visible in playlists but will automatically be skipped whenever it is due to be played. Again, if you wish to hear a song that you have previously blocked, simply find it again and reverse the process using the exact same method. 
Note: Sadly there isn't currently a way to block (hide) songs or artists from the Spotify App on Windows 10.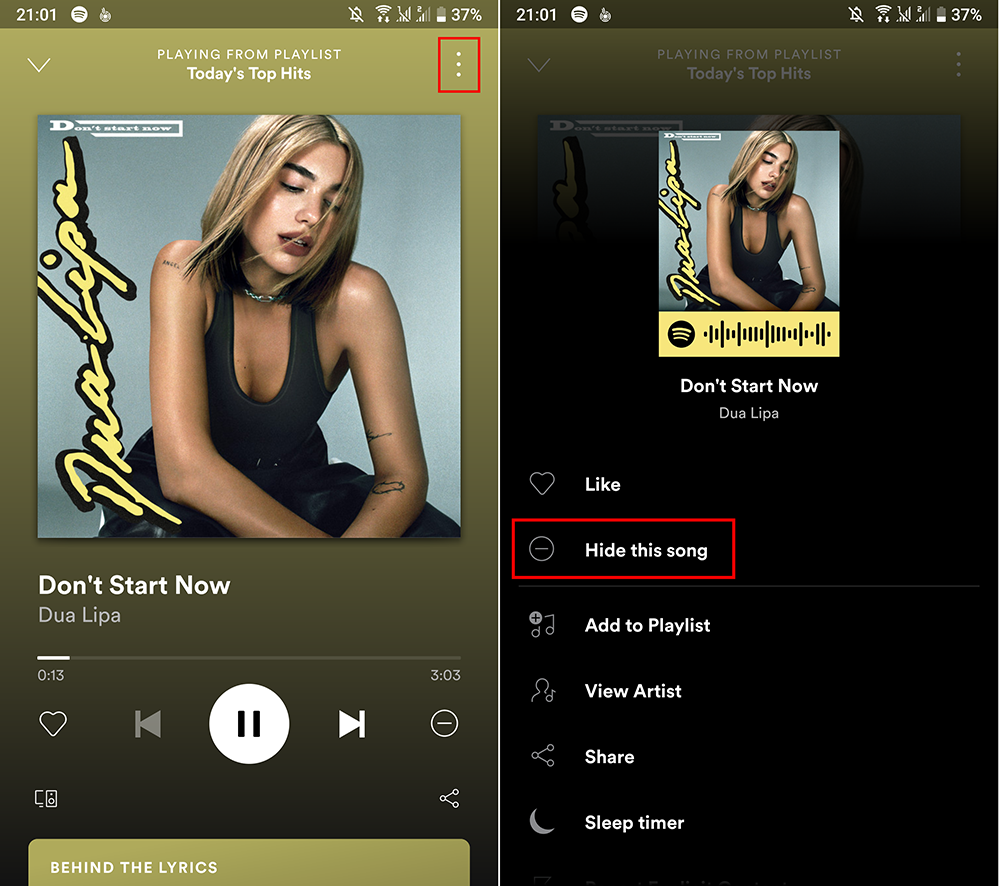 On a Side Note…
If you're also a big Windows 10 user, make sure you take the time to check out the newly designed File Explorer. More than likely it's going to take a fair bit of getting used to, but it does fit with the current material design of Windows 10 very well. It's also a work in progress, so it's best to take it with a grain of salt as it still has a lot of work to go.