If you are using Yuzu Android, the Nintendo Switch emulator for Android devices, you'll undoubtedly want to stay up to date with game updates and DLC. In a previous article, we detailed how to install this kind of content, however, a lot of people have been asking about bulk installing content in Yuzu Android. So follow along as we show you how to bulk installing game updates and DLC in Yuzu Android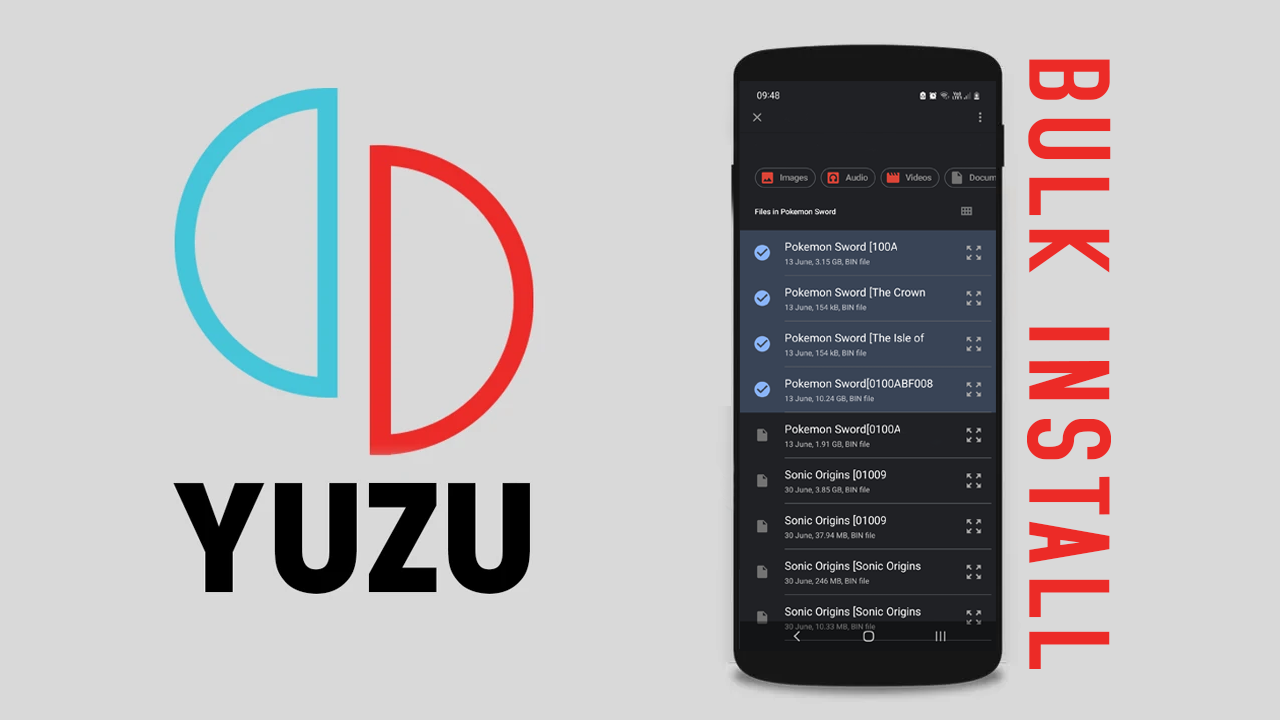 Related: How to fix games not appearing in the Yuzu Android library - Games Missing from Yuzu Android Library.
Yuzu Android hasn't been around all that long but it is proving to be super popular and is getting a lot of attention in the emulation space. It's free, easy to use and set up, and comes with a ton of really easy to use features. Yuzu Android even has the ability to run custom GPU drivers (selected devices) allowing for even better performance in a range of different titles.
In a previous guide, we went through the process of installing Game Updates and Game DLC in Yuzu Android. However a lot of people seem to be wanting to install Game Updates and DLC in bulk in Yuzu Android, so follow along as this article guides you through the Yuzu Android bulk installation process.
How do you install Game Content in Bulk in Yuzu Android - The Process for Bulk Installing Game Updates and DLC in Yuzu Android.
Step 1: Open Yuzu Android and Ensure it's Up to Date
To begin, launch the Yuzu Android app on your device. Before proceeding, make sure that you have the latest version of the app installed. This ensures that you can take full advantage of the latest features and improvements while installing game updates and DLC.
Step 2: Access the Settings Menu
In the bottom right-hand corner of the Yuzu Android interface, you'll find a settings icon. Tap on it to access the settings menu, which contains various configuration options to customize your Yuzu Android experience.
Step 3: Scroll and Tap on "Install Game Content"
Scroll through the settings menu until you come across the option labelled "Install Game Content." Tap on it to enter the game content installation section, where you can manage updates and DLC for your games.
Step 4: Locate and Select the Game Content Files
Navigate to the folder on your Android device where you have stored the game updates and DLC files. It's recommended to maintain separate folders for each game's content, making it easier to locate and manage files. Within the list of files, tap and hold on one entry until a blue tick appears, indicating that it has been selected.
Step 5: Select Additional Files for Bulk Installation
To install multiple game updates and DLC files at once, tap on each additional file you wish to include in the bulk installation. As you select files, you'll notice that they are marked with a blue tick, ensuring that you can efficiently install multiple files simultaneously.
Step 6: Confirm and Install
Once you have selected all the desired game update and DLC files, tap on the "Select" option located in the top right-hand corner of the screen. By doing so, you confirm your selection and initiate the bulk installation process. Yuzu Android will begin installing the chosen game updates and DLC files.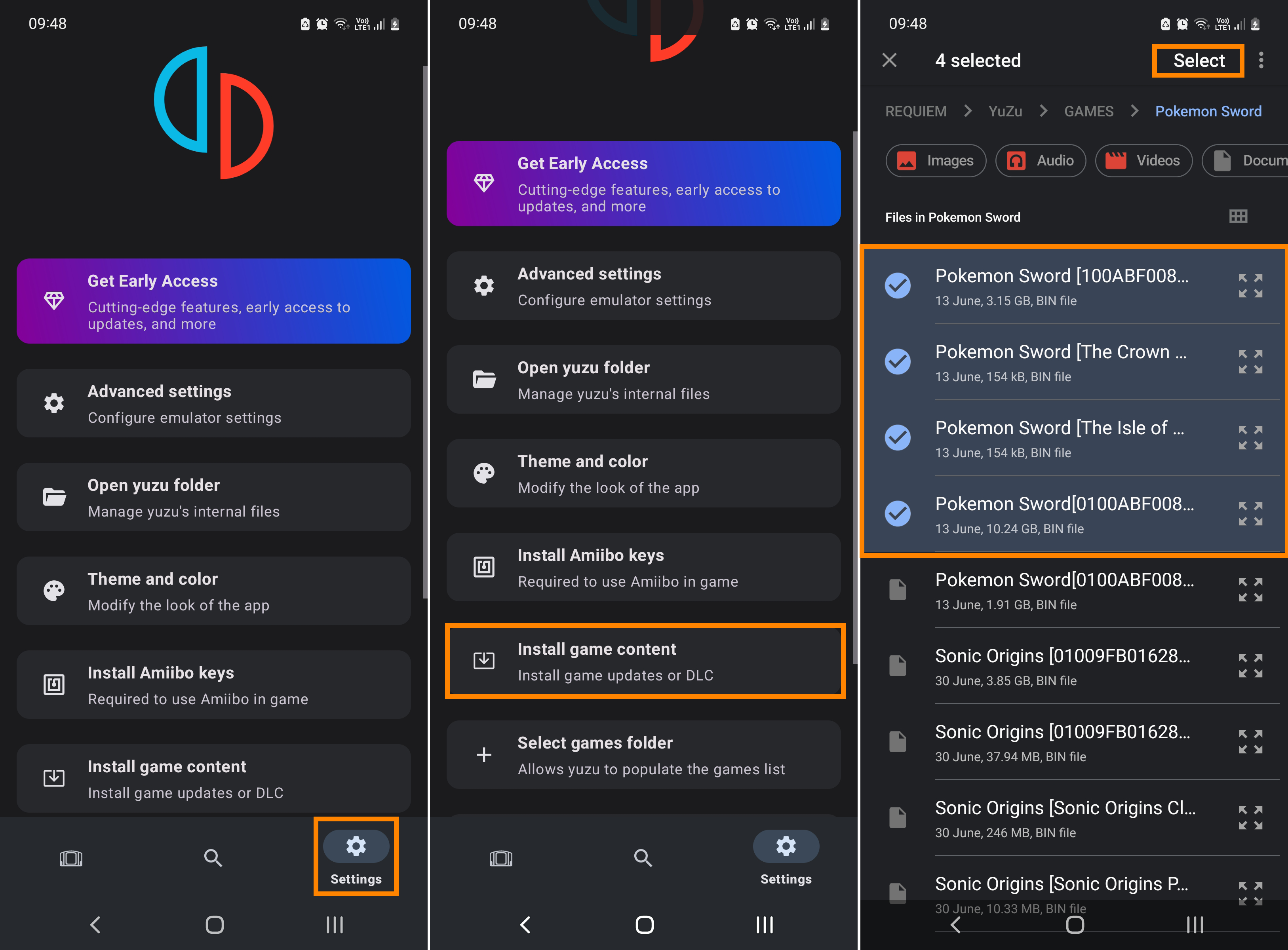 That's all there is to it, once you have done this Yuzu Android will install all of the content in bulk. If you get any error messages the file is either corrupt or not a game update or DLC file. If you're looking for all our Yuzu and Yuzu Android guides you can find them all here.