Photoshop has been around since 1988 evolving from a simple raster graphics editor into the world's most famous and most used image editing and creation tool. It has become so widespread the term Photoshop has become a verb.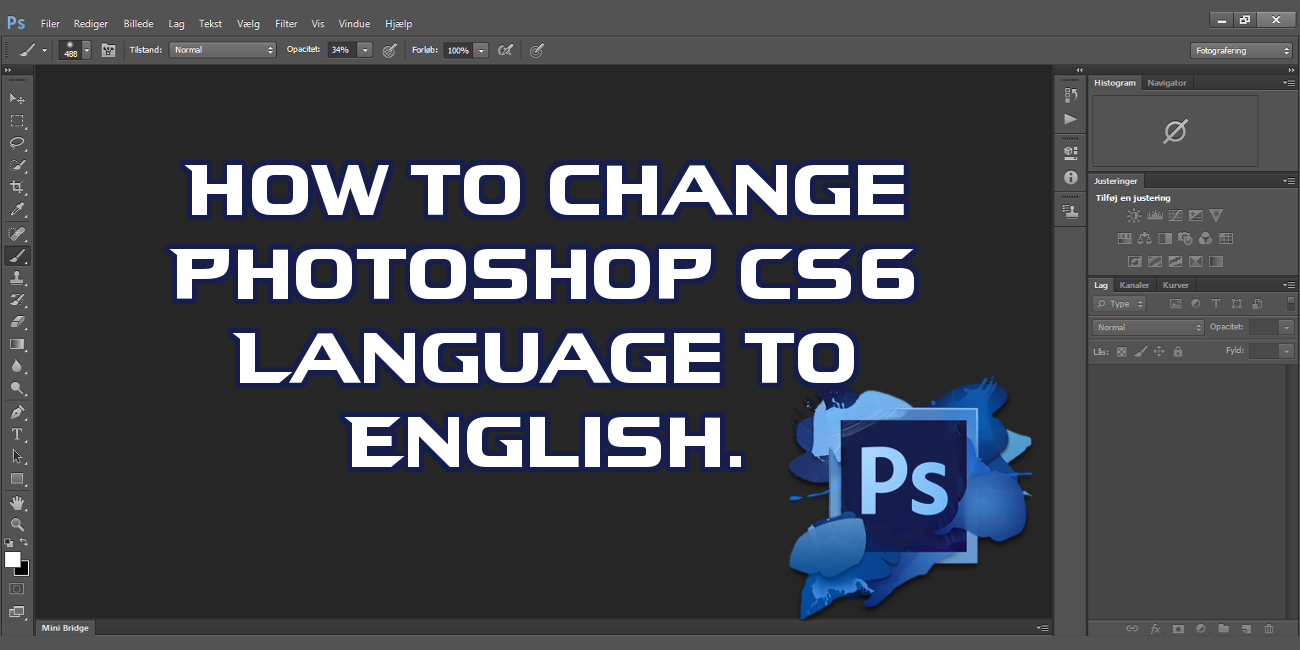 How to Customize Your Windows Startup Programs. (Add or Remove)
Generally, when you want to change the language of a program or application you have installed, it requires a complete uninstall and reinstall and/or the acquisition of a language pack. In the latest versions of Photoshop, you can download the language pack for free from the main Adobe Photoshop page. If you are using Photoshop CS6 (offline) from another source, this option is going to be unusable for you. Luckily, if you have a foreign-language version of Photoshop CS6 installed on your computer there is still a way to change the language to English by simply modifying the saved language files.
Changing Photoshop From a Foreign Language to English Without Reinstalling.
In order to change the default language of Photoshop from another language to English, you have to first completely exit out of the program. (if you currently have it open) This needs to be done because the changes we are going to be making are not done within the program itself, they are instead done in the system files where Photoshop is installed on your computer.
To begin, open the File Explorer folder from where you have the shortcut located, by default, it will be on your taskbar, near the start menu. (If you are using a Windows version newer than 8) Alternatively, you can search for it from the Start menu. Once you have the File Explorer open, navigate to the following location:
C:\Program Files\Adobe\Adobe Photoshop CS6 (64 Bit)\Locales\da_DK\Support Files
Note: The folder you will have to click on and enter after the Locales folder will differ in name depending on what version you currently have installed on your PC. For this installation, it is da_DK for Danish.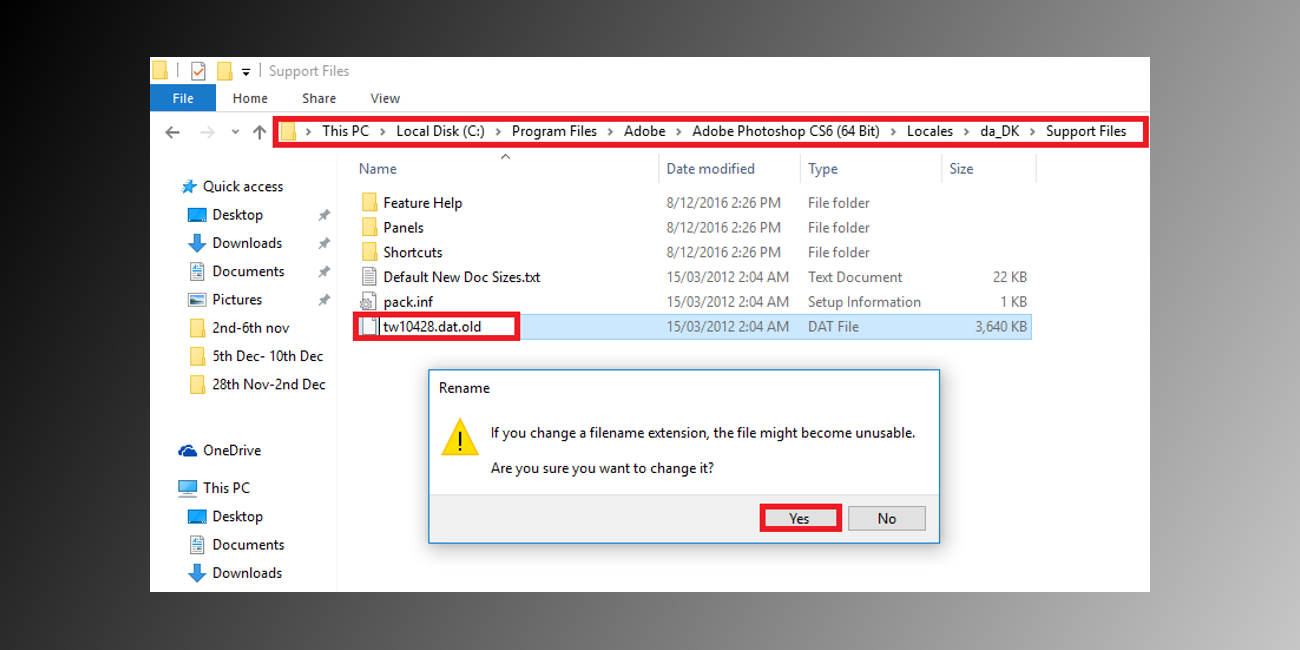 When you arrive at the final location of support files, you will see 3 folders and 3 files, ignore all of the files except the file named tw10428.dat, it should be the very last file on the list. When you have located this file, the process is very simple, right-click on it, scroll down to Rename, then add .old to the end. The new file should look like this: tw10428.dat.old
Next, you will be confronted with a warning about changing the file name, stating it may cause the file to become unstable. Simply click OK and confirm the change. That's it your installed version of Adobe Photoshop CS6 is now converted from its previous language to English.
You can now open Photoshop to double check the changes have worked, they should be instant and require no further changes inside the program itself. If you wish at any time to revert back to the previous language you had installed, all you have to do is go back to the same Photoshop directory and remove .old from the tw10428.dat file.