HEIC is the latest image format to take devices and the Internet by storm, it's super compact, uses half the space as that a standard JPG file does and has the same image quality. The only downside is that not a lot of devices, programs, apps, and websites support HEIC yet, so follow along as we show you several different ways to convert HEIC to JPG or PNG.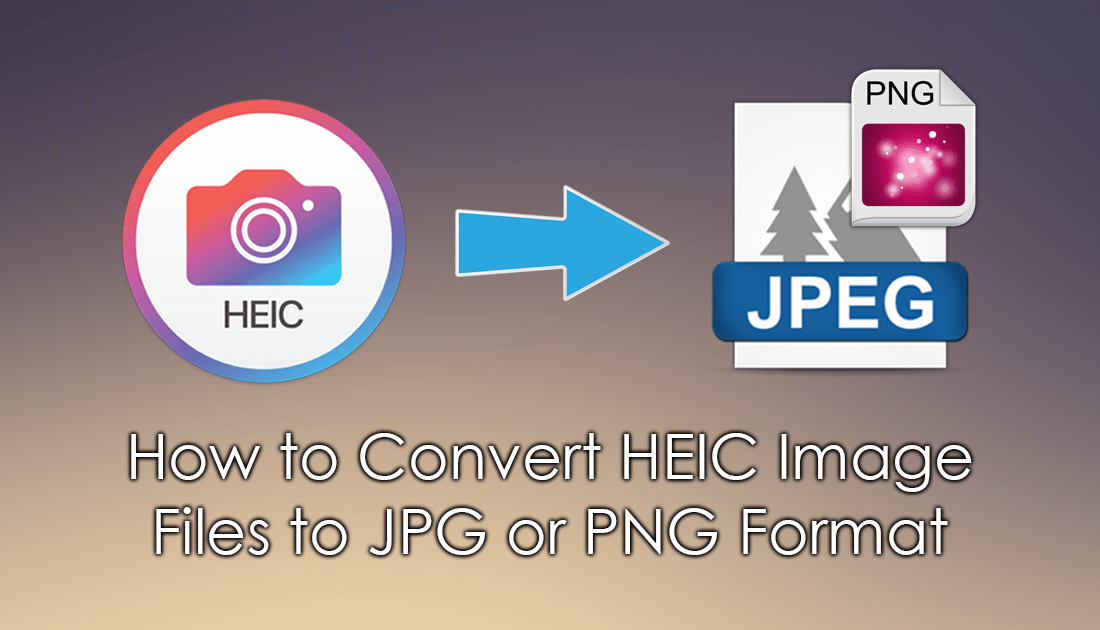 How to Fix Windows 10 Laptop Battery Icon Stuck on 100%.
HEIC image files 'aka' HEIF files are the latest and greatest image format, featuring exceptional quality with half the storage space requirements of a standard JPG file. HEIC format images are most commonly found on Apple devices but are starting to become more and more popular in numerous other places around the Internet. Although Windows 7 and 8 aren't yet supporting HEIC by default, Windows 10 has recently been given full viewing support in their latest update.
Although HEIC is growing in popularity, you may still need to convert them to JPG or PNG from time to time to make them compatible with other software, and devices. Generally, the easiest way to convert image formats is to use online tools, though they aren't everyone's preference, plus at the time of writing, there aren't any online converters available. So below you'll find an assortment of software you use to convert HEIC to JPG or PNG.
Note: Keep an eye on https://convertio.co/ for online HEIC conversion support. Convertio is usually the go-to place for any conversion requirements.
How Do You View HEIC Format Files on Windows 10?
Depending on your version of Windows 10 you may already be able to open HEIC files by simply double-clicking on them. However, if you can't, double-click on a HEIC file and open it using the Windows Photos app. This will open the app and allow you to click a link which will take you to the Microsoft Store to download the correct Codec. Just make sure when you get to the store you select the right one, there are some paid options which you should avoid like the plague. Alternatively, you can click the link below to take you to the official Windows Codec.
Download Windows HEIC Codec From the Microsoft Store.
How to Convert HEIC Format Using the Built-in IOS Converter. (Only Converts to JPG)
If the HEIC images you want to convert are still on your iOS device, the quickest and easiest way to convert them to JPG is to use the built-in converter, which converts the images as they are sent to another device. To do this navigate to Settings > Photos on your phone, select Automatic under Transfer to Mac or PC and the HEIC format images will automatically convert pictures to JPG during the transfer process.
How to Convert HEIC to JPG or PNG Using iMazing HEIC Converter.
If the HEIC image format files you have aren't on your iOS device, you can download a program called iMazing HEIC Converter, which allows you to drag and drop a single HEIC image file or folders of HEIC image files into the tool to convert to JPG or PNG. iMazing HEIC Convert is available for both Windows and Mac.
Download iMazing HEIC Converter.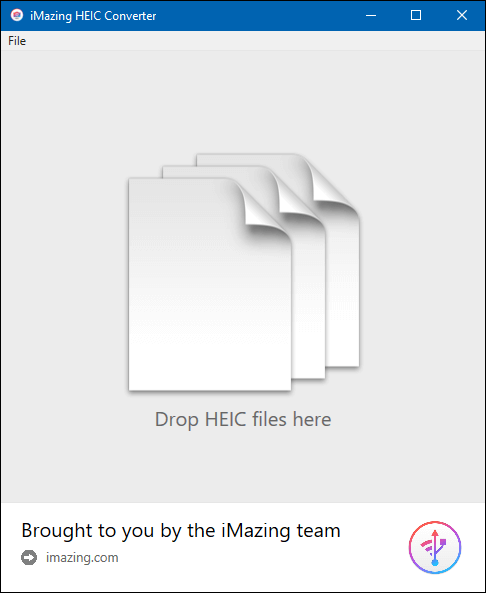 How to Convert HEIC to JPG Using CopyTrans HEIC. (Only Converts to JPG)
Another tool you can use to convert and view HEIC files is called CopyTrans HEIC. This tool works in a very similar way as iMazing, however, can also be used as a viewer on Windows 7 and 8. Simply add the HEIC files you wish to convert then wait for the process to take place. Unfortunately, CopyTrans only allows you to convert to JPG format.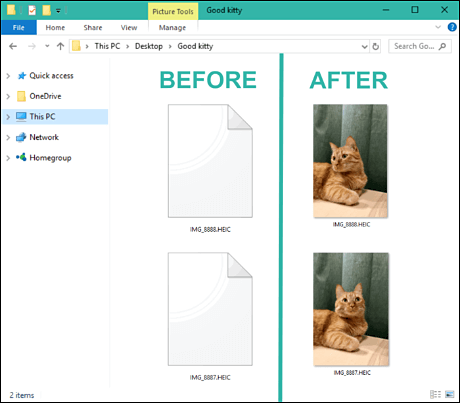 How to Convert HEIC to JPG or PNG Using Free HEIC Converter.
The third and final tool on the list is called Free HEIC Converter and also works in the same fashion as the two other tools listed above. However, it also has the ability to keep or remove Exif data. Again simply add the HEIC files you wish to convert, then let the tool do all the work.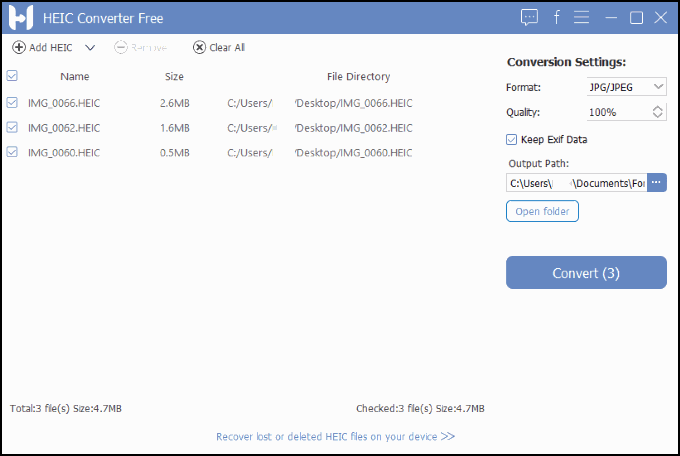 . 
.