How to Disable or Enable the Firefox New Tab Adult Content Filter. (Top sites and Highlights)
Author

Publication date

08.01.2019

Ilość komentarzy
Learn how to disable or enable the adult content filter on Firefox that prevents adult content (NSFW content) from displaying on the New Tab page of Firefox (Top sites and Highlights). A filter that is enabled by default on all installations for Firefox that a lot of people are unaware of.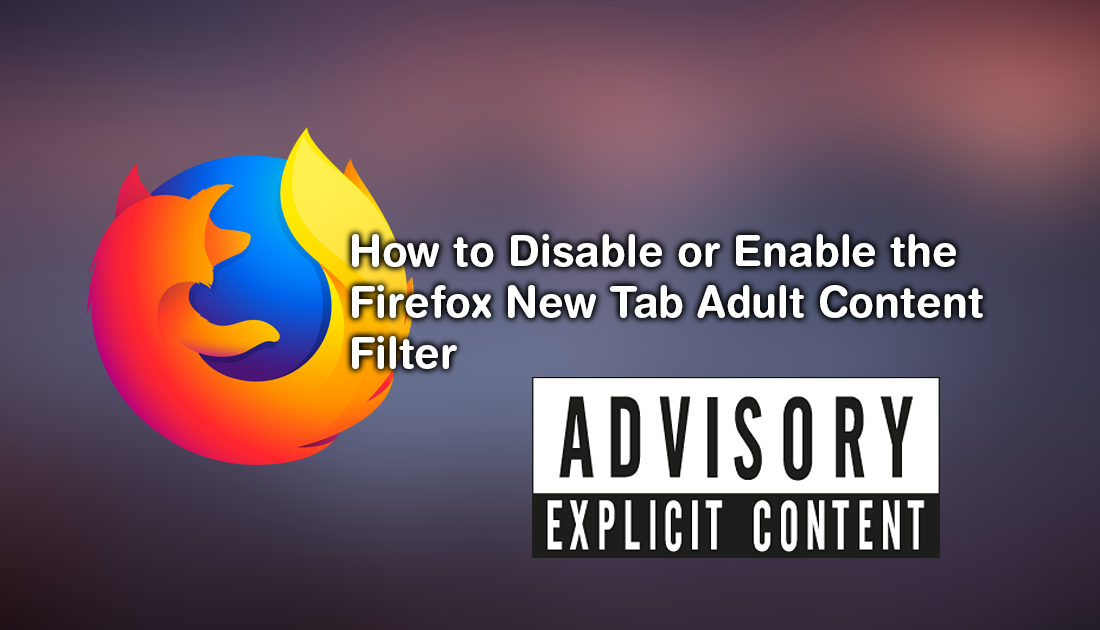 How to Disable or Customize Autoplay on Firefox Version 63 and Newer.
For a lot of people, Firefox's 'Top Sites' and 'Highlights' adult content filter on the New Tabs page is a godsend. Preventing most, if not all adult content (NSFW content) from appearing in their recent history. The adult content filter has been enabled by default on Firefox for quite some time and has a blacklist of over 2900 adult rated websites, which covers a decent portion of the Internet's most popular adult content websites.
The filter works by checking your searched URLs against a list of websites known to host pornography and other NSFW content like drugs, gambling, and alcohol. Even though most Firefox users aren't aware of the filter there's a very good chance they're happy it exists.
That being said, there are just as many users out there who hate being filtered in any way. So if you are one of the latter, and would like to have the 'Top Sites' and 'Highlights' adult content filter removed on Firefox, follow along as we guide you through the process.
Related: How to Change the Firefox New Tab and About:Blank Page Colour. (Dark Theme Firefox).  
How Do You Disable the Firefox New Tab Page Adult Content Filters?
To disable the adult content filters on the Top Sites and Highlights pages of Firefox, open Firefox and type about:config into the address bar, then press Enter. If this is your first time in the about:config (advanced settings) menu of Firefox, you will have to accept the warranty warning to progress to the next screen.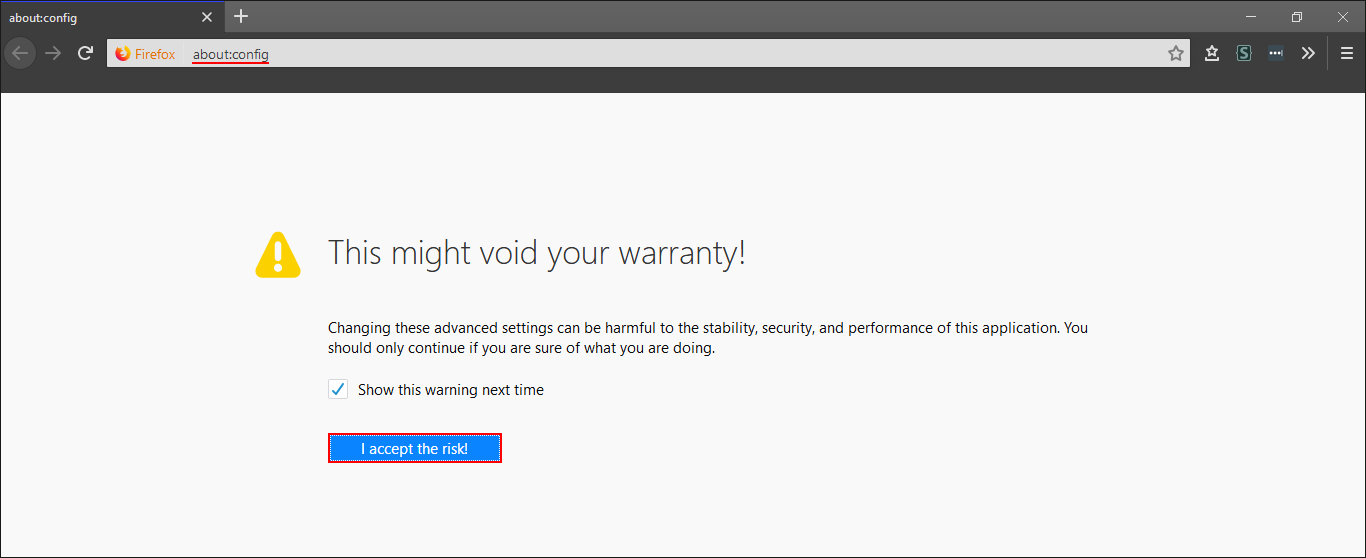 Once you have done so and are on the next page, use the search box at the top of the page to search:
browser

.

newtabpage

.

activity

-

stream

.

filterAdult

When the option appears on the list, double-click on it to change its value from True (on) to False (off). Once you have done this Restart Firefox and all adult content websites you have been viewing will be showing on the New Tab Top Sites and Highlights pages.

If at any stage you wish to block the content again, simply visit the same location again and change the value back to True. If you want to get rid of the Highlights and Top Sites sections altogether check out the following article.
How to Remove or Customize the Firefox Highlights, Top Sites Page.
And don't forget to check out some of our other popular Firefox guides below.
How to Use 'Firefox Monitor' to Check if Your Email Address Has Been Compromised.