If you are trying to save all the data you can when using a mobile data connection along with a Windows 10 Metered Connection. This article will show you how to disable Microsoft Account Sync when you are connected to a metered connection on Windows 10. Another simple way to save some data on Windows.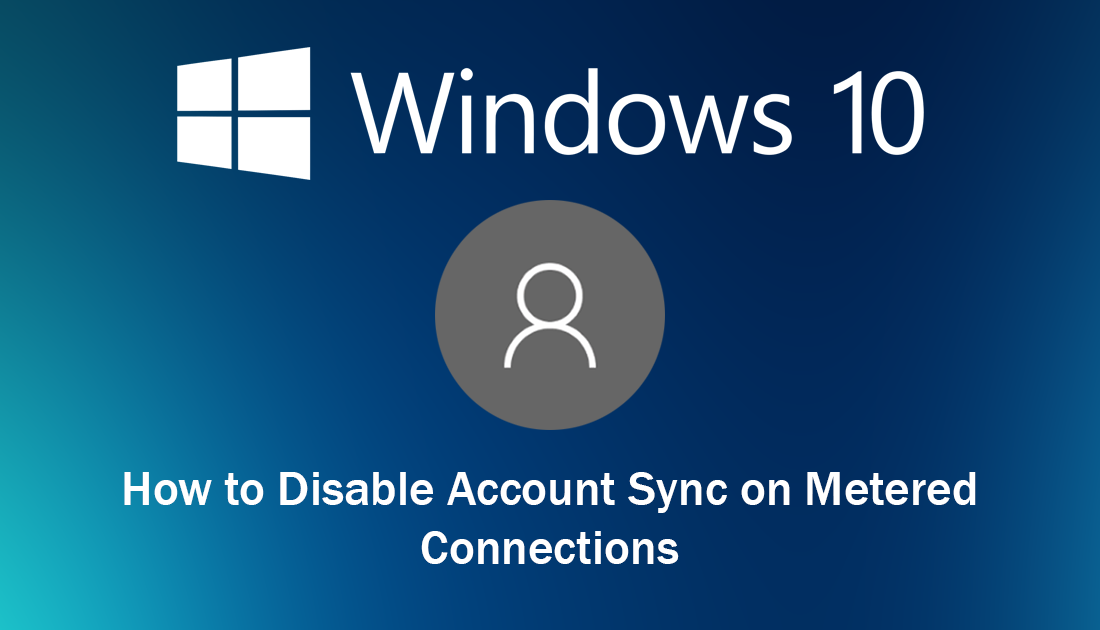 How to Make Google Chrome Show Full Website Addresses. HTTP, HTTPS, WWW.
At times Windows 10 can be quite a data-hungry operating system, with constant version, app, and definition updates burning through data. Although Microsoft has tried to reduce data usage with specific features like 'Metered Connections', there are still some aspects of the operating system that are exempt for Metered Connection rules, Account Sync being one of them.  
Even though Microsoft Account Sync doesn't usually use all that much data it will occasionally send a big packet of information if you have made some big changes across your system. The good news is that if you don't need Account Sync at all while using a Metered Connection you can disable it. So follow along as this article shows you how.
Related: How to Clear or Disable Address Auto-Complete on Outlook.
How Do You Disable Account Sync When Using a Metered Connection on Windows 10?
As this process requires you to make some changes in the Windows Registry it is important to make sure you have a System Restore point set just in case you need to revert back to a previous state (If you make a mistake). If you've never made a restore point before do the following. Open the start menu, type Restore, then select Create a Restore Point when it appears on the list. In the new window that appears on the screen, click Create in the bottom right section of the screen, then follow the instructions given by Windows. With a restore point set, you can continue.
To begin, open the Windows Registry Editor by pressing Windows Key + R, then type regedit into the Run tool text box and press Enter. When you have the tool open in front of you, navigate to the following location:
HKEY_LOCAL_MACHINE\SOFTWARE\Policies\Microsoft\Windows\SettingSync

Note: If you don't see a SettingSync key (folder) right-click and create one.
Now inside the SettingSync key (folder) right-click and create a new 32-bit DWORD called DisableSyncOnPaidNetwork. (Even if you are running 64-bit Windows, you still need to use a 32-bit DWORD)
Now simply double-click on the newly created file and change its value from 0 to 1, which will disable synchronization on metered connections. After you have made the change Restart your computer and the change will take effect. If at any stage you wish to re-enable account sync on metered connections, you can simply delete the registry entry you created.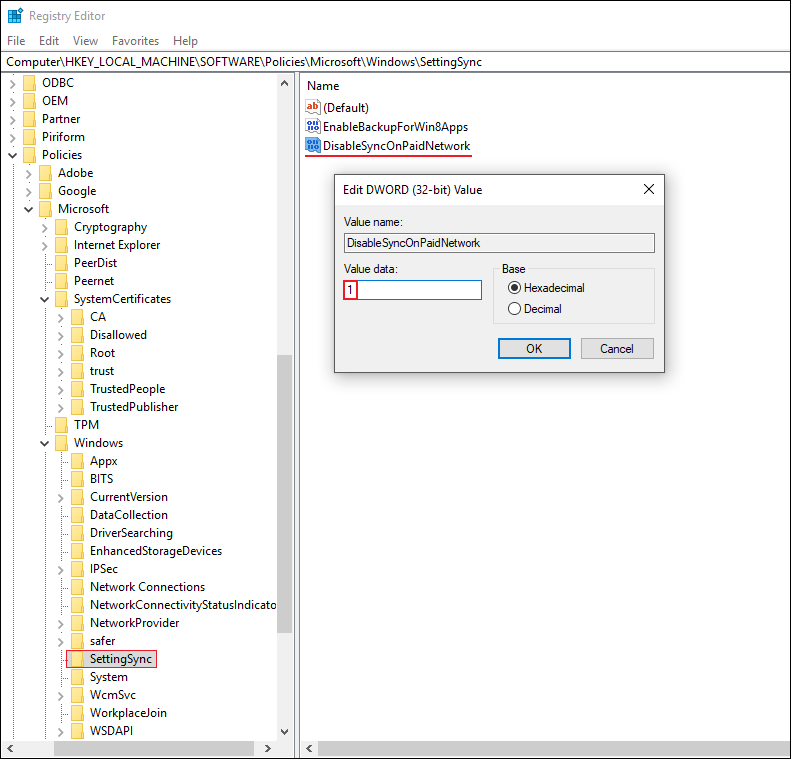 Related: How to Add a 'Customise' tab to Desktop Folder Properties.