Learn how to download a copy of all your LinkedIn account information. A backup of your LinkedIn account along with any information that Microsoft may have been using your data for. Similar to the process in place on Facebook and Instagram.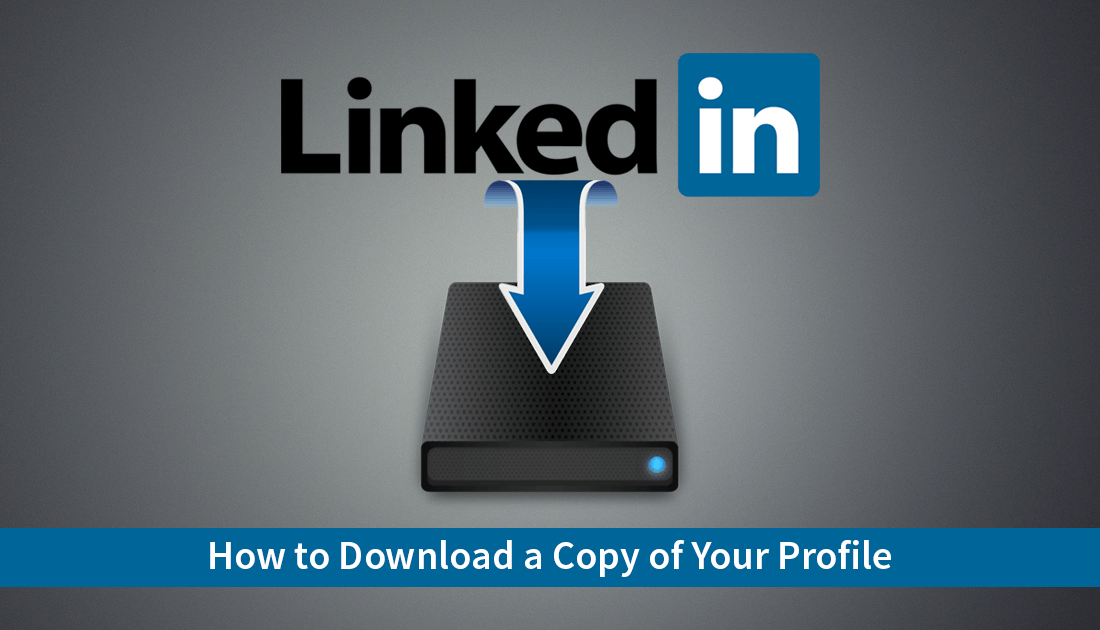 How to Sign Into Windows 10 Using a Gmail Account.
Since LinkedIn was purchased by Microsoft back in late 2016 it has seen quite a few major changes, even though Microsoft hasn't made any big changes to LinkedIn's independence or management structure. A lot of the changes that have taken place have been to integrate LinkedIn into Microsoft's flagship operating system, Windows 10.
If you are familiar with Windows 10, you may have noticed that Outlook, Microsoft World, and Cortana all have LinkedIn access and features. Although these features are still quite limited, ongoing integration is still planned and underway.
As part of the European Union's massive overhaul of Internet privacy laws, LinkedIn was also required to make some changes to the way it handles user account data. In compliance with these changes LinkedIn now offers an option to download your account and profile data.
Facebook and Instagram were also required to implement such systems so there's a good chance you have experience downloading your data. On the odd chance this is your first time, follow along as this guide takes you through the process of downloading your account data from LinkedIn.
Related: How to Download Your Account Data From Instagram / Facebook.
How Do You Download Your LinkedIn Account Data? (Download LinkedIn Account Backup)
Just like on Facebook and Instagram the option to download a copy of your account data and information is buried quite deep in within the settings/options page. Because of this a lot of users aren't aware of the option. Thankfully once you've found it, it's really easy to use, so let's begin.
First, you will need to visit the LinkedIn website and sign in to your LinkedIn account. Once you have signed in, click your Profile Picture, then find and click on Settings & Privacy.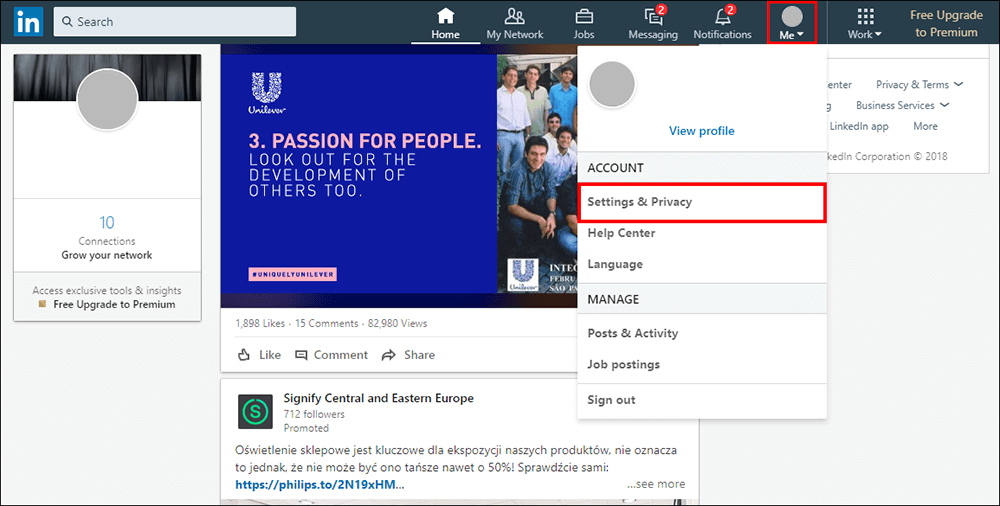 On this page change to the Privacy tab, then scroll down the list until you find Download Your Data, which is under the 'How LinkedIn Uses Your Data' heading. When you find it, click it to start the process.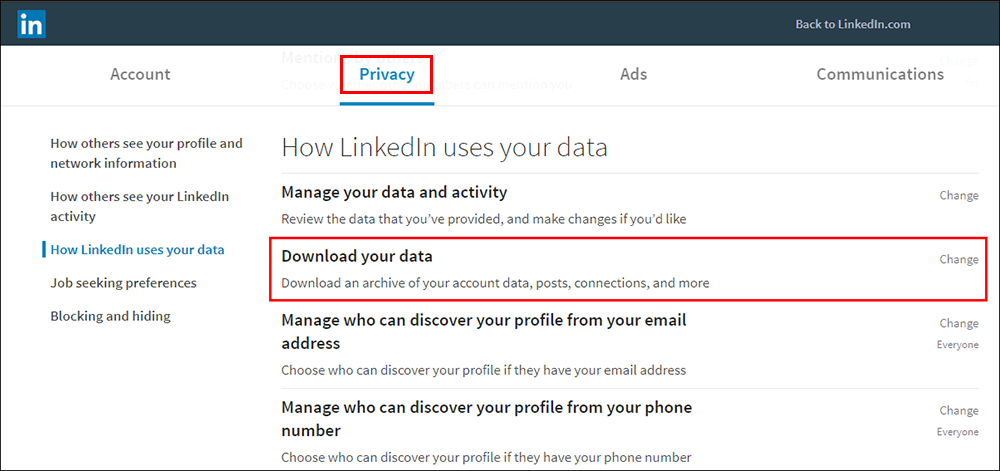 Now that the Download Your Data section has expanded, you have 2 options. The first option allows you to download everything about your account/profile. The second option allows you to be far more selective, giving you the option to download specific sections. After you have decided what data you wish to download, simply click Request Archive and wait for your data to be prepared.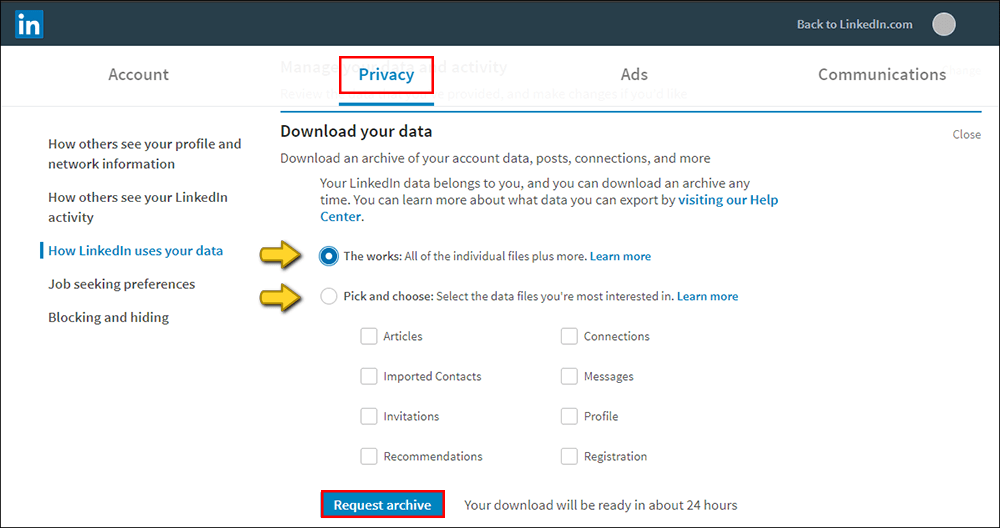 The process can take up to 24hrs to complete and will come in 2 separate sections (links in an email), even if you have selected the everything option. In comparison, Instagram and Facebook's version usually only takes 5 minutes. If you are interested, you can do the same for your Google account. How to Download and Backup All Your Google Data or just as importantly, you can Erase Everything Google Has Collected About You.