After Pokemon Go's massive success and slow decline last year, Nintendo have released a new Pokemon game for Mobile devices and it's taking the world by storm. The new Pokemon game is called Pokemon Magikarp Jump and is based solely on the Splash Champion. It's quite a fun little game, you can find out how to download it, plus get a few tips on starting out here.
How to Fix Google Play Store Error 495. 
Pokemon Magikarp Jump is an interesting little mobile game that's fun to play and a little addictive. Kids will Love it! The basis of the game is to capture, feed and train Magikarp, with the aim of taking them to Jumping Competitions and ultimately win them! The good news is Pokemon Magikarp Jump is free, however, it does contain microtransaction in the same way that Pokemon Go does. Thankfully though, you can completely avoid them and enjoy the game without needing to worry.
The game was initially released on iOS only but it didn't take long to become available on Android. Oddly enough Nintendo first launched Pokemon Magikarp Jump in Italy to a very slow start. Now though it is available in plenty of other countries around the world. You'll also be glad to know that it was developed by the GameFreak team :) the company behind all the original Pokemon games, Red, Blue, Yellow and the newest Sun and Moon Titles. Below are the links you can use to download Pokemon Magikarp Jump on your respective devices.
How to Download Pokemon Magikarp Jump on iOS
To get Magikarp Jump on your iOS device, head to the app store, search Pokemon Magikarp Jump and click download or to make it easier you can just use the link below:
Download Pokemon Magikarp Jump on iOS
How to Download Pokemon Magikarp Jump on Android.
Although the game was first launched on iOS you can now thankfully grab it on Android, just head on over to the Play Store and search Pokemon Magikarp Jump or if you're lazy, you can just use the link below:
Download Pokemon Magikarp Jump on Android.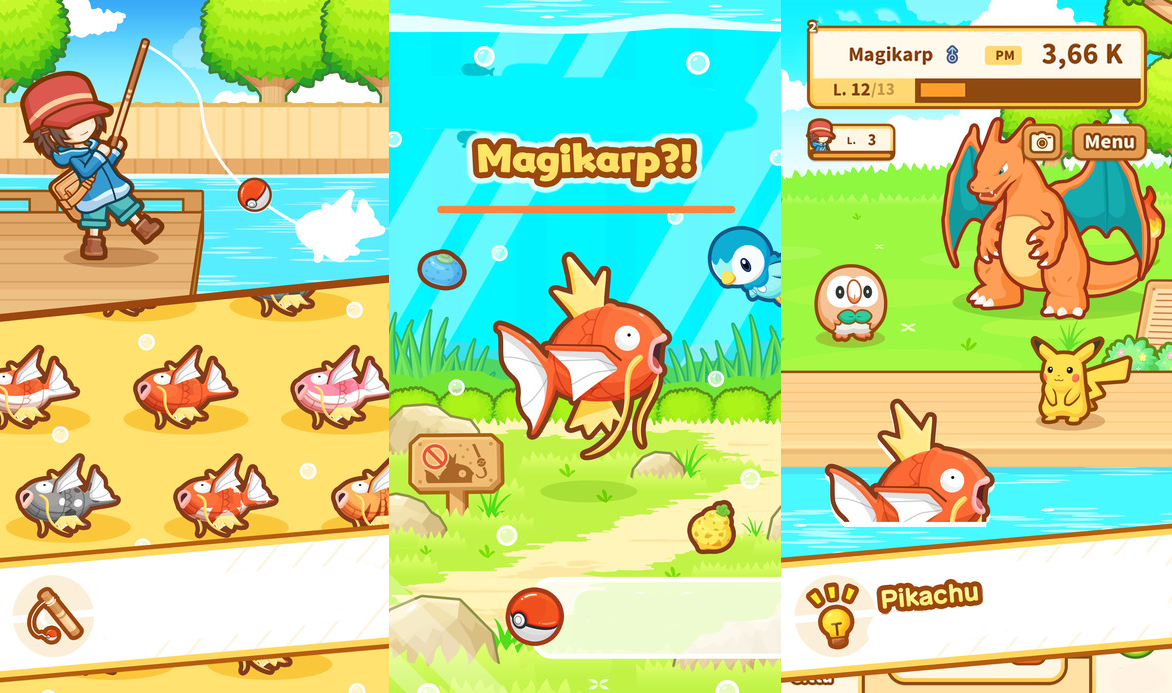 How to Download Pokemon Magikarp Jump if it isn't Available in your Region.
For the users out there that run Android and that can't get a hold of the game because of any region restrictions, you can grab the APK file and install it from the Link below. iOS users, unfortunately, there aren't any options like this for you at the moment.
Download Pokemon Magikarp Jump APK.
Pokemon Magikarp Jump Tips and Tricks.
Once you have downloaded and installed the game on your phone or tablet it's pretty easy to play although a few tips and trick never go astray. Below are some handy things you should know to make the most out of the game.
Use the skip button!
Like all Pokemon games, Magikarp Jump has plenty of dialogue and text interactions. Which is great to start, however, if you have been playing awhile it can get quite repetitive. Thankfully, to address this issue the game features a Skip option, which will allow you to skip the dialogue for most sections. You'll find yourself spamming this button before long.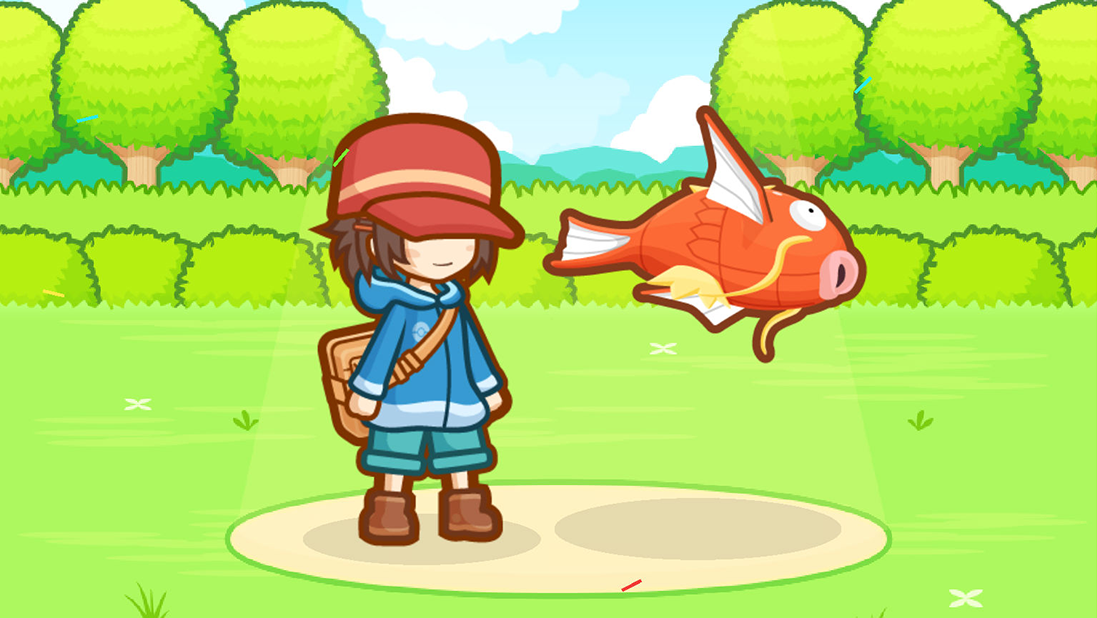 Cheering Pokémon.
During the game, you will come across other Pokemon that are intended to help you. The way they will generally do this is by cheering on your potential prize-winning Magikarp. They aren't all that common but are extremely valuable, even Pikachu makes an appearance. There are also plenty of other ways which you can earn and purchase cheering Pokemon along the way should you choose to. The boost isn't huge but it could be the difference between winning and losing if things come down to the line.
Trainer Rank is Key.
Trainer Rank is probably the most important part of the game and levels up automatically as you play the game. The higher you Trainer Rank the higher level Magikarp you will be able to catch and train.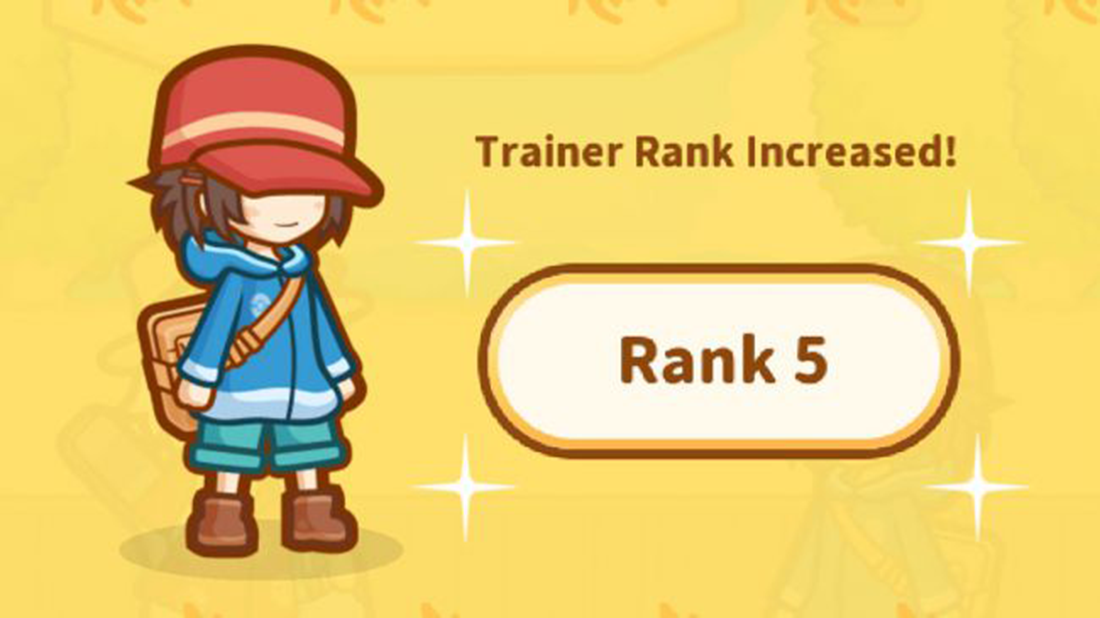 Claim Rewards.
Rewards can be a little fickle in Magikarp Jump, so pay close attention to your game play to claim them. Certain achievements award you certain bonuses, to claim any rewards you have earned, go into the menu at the top right of your Magikarp tank and tap Achievements. You will see a list of milestones you have reached, here you can tap Get Reward to claim your prize.
How to View the Entire Tank.
If you haven't figured this one out yet, you can view the entire tank by pinching the screen and dragging out. It's an easy way to see all the food you can collect, saving you plenty of time zooming around all the time. You're welcome!
Food Fever Works Wonders. 
Food Fever is the moment when Manaphy the Pokemon in the picture below strolls past on the screen offering you a chance to devour delicious Jump Points (JP)
If you manage Tap on Manaphy before it leaves, you'll score tons of food so tap like crazy and pick up as much as you can before time is up.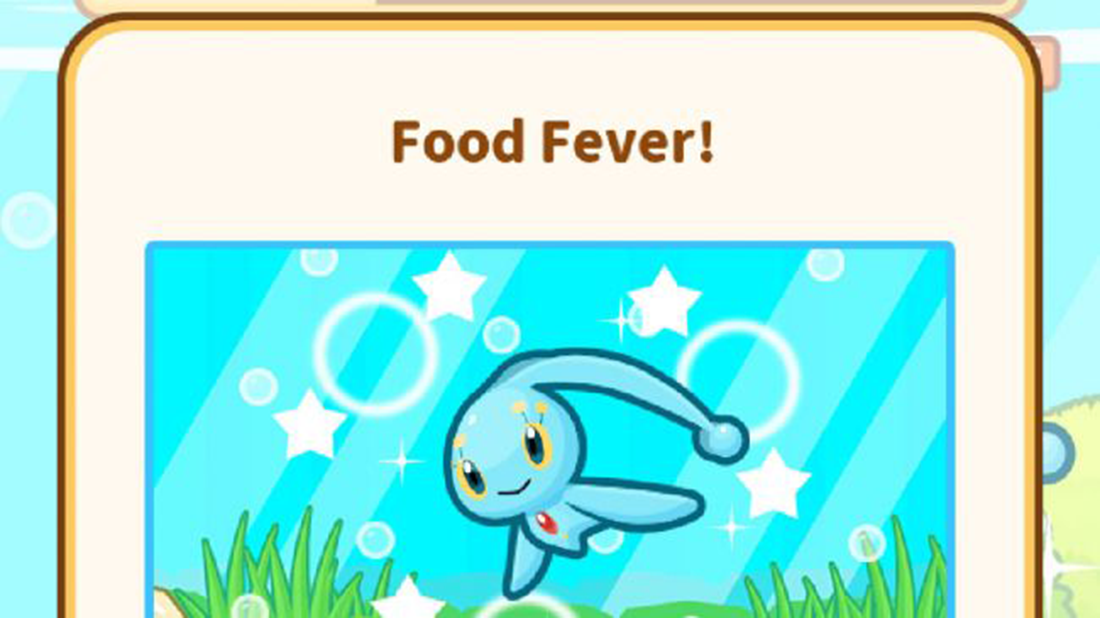 Real Time Training Rewards.
Magikarp Jump offers rewards for every half an hour (30 minutes) of real life gameplay, giving you one extra training point. If you are a hardcore player you can quite easily max out your training points. Just make sure you use them soon as possible.
Note: Your phone will notify you when you get a new training point to spend, so long as you have notifications on.
Dangerous Random Events
Unlike all other Pokemon games, Magikarp jump won't hold back on killing your prized Magikarp. Some random in-game events have a risk to their reward, so you will have to consider this when embarking on them. Just remember that water conducts electricity and birds often eat fish…
Upgrade Training Plans for the Most Success.
Make sure you upgrade all of your available training plans as soon as you get the chance. You'll understand this a little better once you start playing the game. Basically the better your training plans, the faster and higher you will progress.
That wraps things up for the time being. If you have any other cool tips of tricks to add, leave them in the comments section and we'll add them to the article with credit.