If you are an Apple user who resides in the United States, Canada, Australia or New Zealand, this article will show you how to download a copy of your entire Apple account data. Things like sign-in records, data stored with iCloud, contacts, notes, calendars, bookmarks, photos, etc.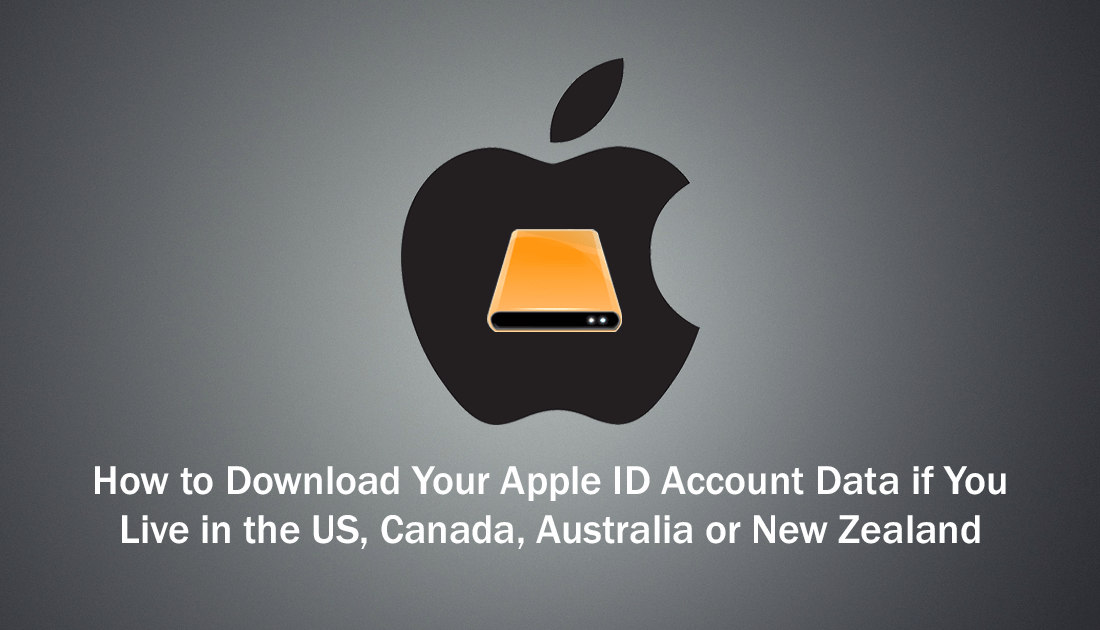 How to Download a Copy of Your Facebook Data.
Earlier this year, Apple introduced a system that allows users within the European Union to download a copy of the data associated with their Apple Account (Apple ID). The data pack includes the following information: Apple ID account details including sign-in records, all data stored on iCloud, contacts, calendars, notes, bookmarks, photos, videos, e-mails, documents, reminders, app usage, records of items purchased and downloaded, Apple ebooks, and anything else downloaded from iTunes.
The massive data pack also includes user browsing history in all of Apple's services, Apple retail store transactions, and any marketing or support queries or communications you may have made. There is also plenty of other data that's a little more complicated to categorize but definitely worth scrolling through. Although the project was originally only created to comply with the European Unions new GDPR policy, Apple promised to release the service worldwide in due course.
Fast forward a few months and Apple has come good on their original promise, bringing full data downloads of Apple ID's to the United States, Canada, Australia, and New Zealand, with more countries to be added to the list in the future. If you have used the data download service from other services such as Facebook, Instagram or WhatsApp, Apple's process isn't much different and follows some very similar steps. However, if you're not 100% sure how to go about it, below you will find a full set of instructions that will take you through the process from start to finish.
Related: How to Download a Copy of Your Instagram Profile.
How to Request a Copy of Your Apple Account Data (Apple ID) if You Live in the United States, Canada, Australia, or New Zealand.
Just like a lot of other services that now offer full history and data downloads, Apple's process is super simple, however, can be a little tricky to find if you don't know where to look. Before you decide to download a copy of your data it's worth reading a little about the process, what it contains and to get some answers for some of the most common questions.
If you couldn't care less about the info and just want to get your data, do the following. Sign in to your Apple ID account on your preferred device, then scroll down to Data & Privacy and select Manage your Data and Privacy. Next select Get Started under Get a copy of your data.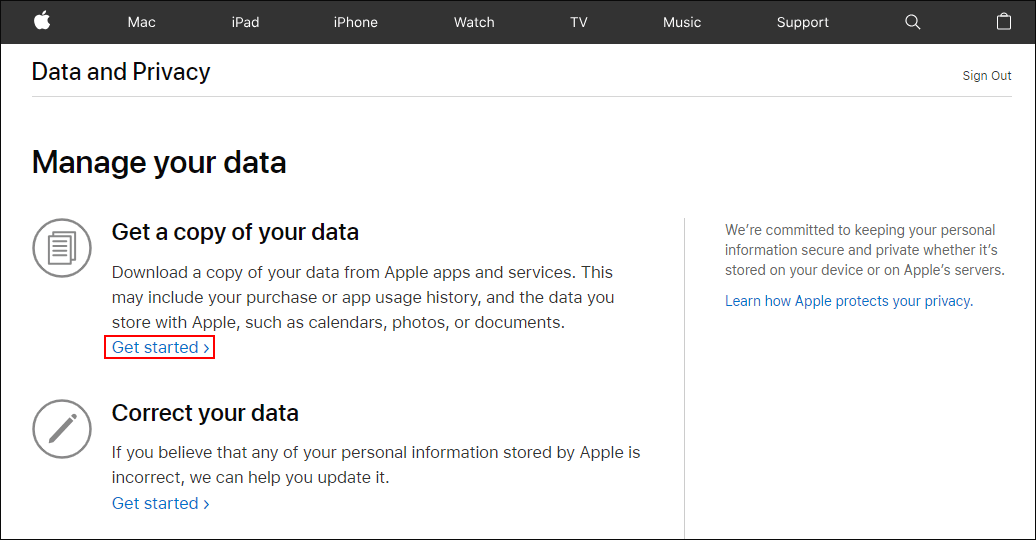 Note: If the option is missing, the feature is not yet available in your country/region.
Once you have clicked to get a copy, you will have to wait for Apple to organise and compile the data. When it is ready you will receive a notification and it will be available for download for up to 14 days. If you don't download it within that time frame, it will be deleted and you will have to start the process again.