If you are a Firefox user who has recently updated to Firefox version 67. This article will show you how to enable the new Cryptominer protection feature. A feature of Firefox 67 that aims to protect you from malicious websites that mine crypto using your system's resources.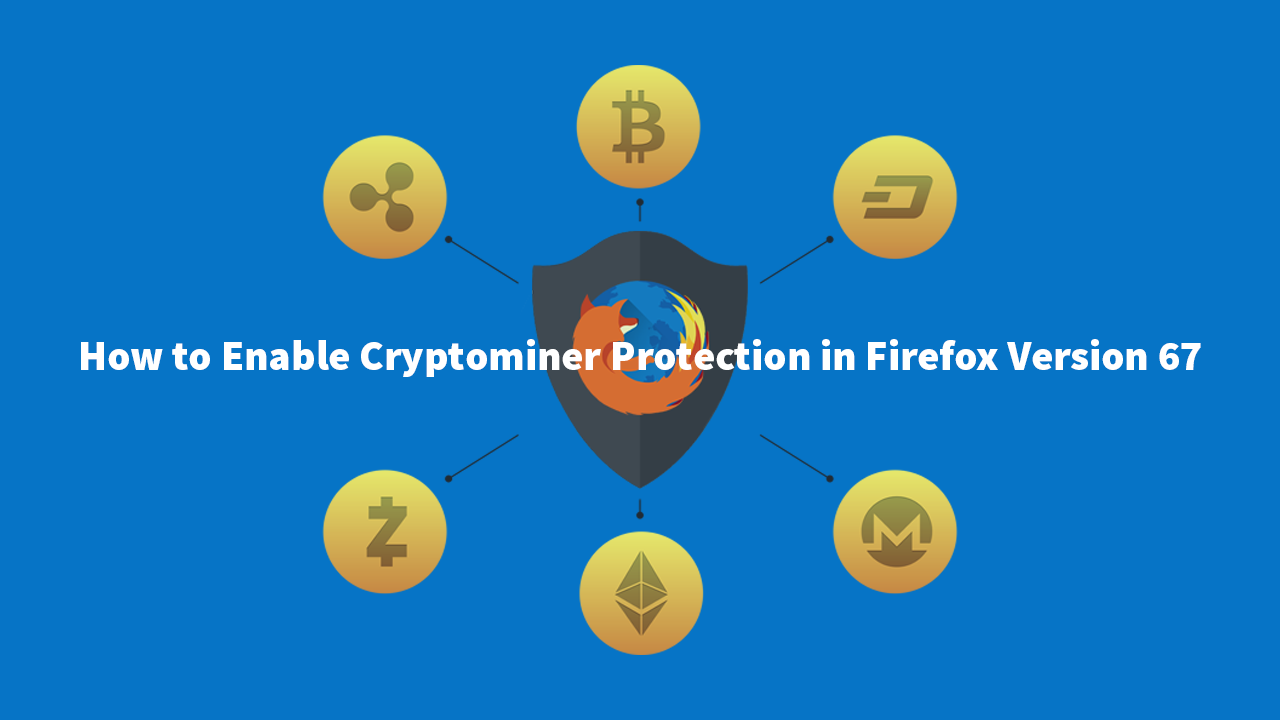 How to Fix NZXT Kraken X61, X62, X72, X52, X42, M22 Water Pump Stopped/Not Working.
Ever since the cryptocurrency boom back at the end of 2017 people have been trying to get their hands on crypto using any means available. Although hacking exchanges is by far the most profitable, it's also the most difficult and time-consuming, which is why crypto jacking has become the preferred method for the average deviant.
If you aren't familiar with crypto jacking 'aka' cryptominers, it is the process of using a computer's hardware to solve mathematical equations in exchange for crypto. Although this can be done willingly by users, more and more websites are starting to pop up with embedded miners that start to use your system's resources while you are viewing/browsing the page. If you are browsing from a high-end PC you probably won't notice the impact, however, low-end PC users will take quite a performance hit.
Although this entire system has been suggested as a way to replace online advertising when implemented legitimately, it's still a long way off, so you'll want to make sure your browser is blocking crypto miners wherever possible because you aren't getting any of the income.
Related: How to Fix 'This browser does not support video playback' on Windows 10.
How Do You Enable Cryptominer Protection in Firefox? (Version 67 or Newer)
To enable cryptominer protection in Firefox, you'll first need to make sure you have updated to the latest version, version 67. Once you have done that, the rest of the process is super simple and can be done in a few simple steps. To begin, open Firefox into the main window, click the Hamburger icon in the top right-hand corner, then click Options.
Once you have the options menu open, click Privacy & Security in the left-hand pane, then change the checkbox under Content Blocking to Custom. This will allow you to choose your own level of protection including Cryptomining protection. Which you can enable by simply placing a tick in the box next to Cryptominers.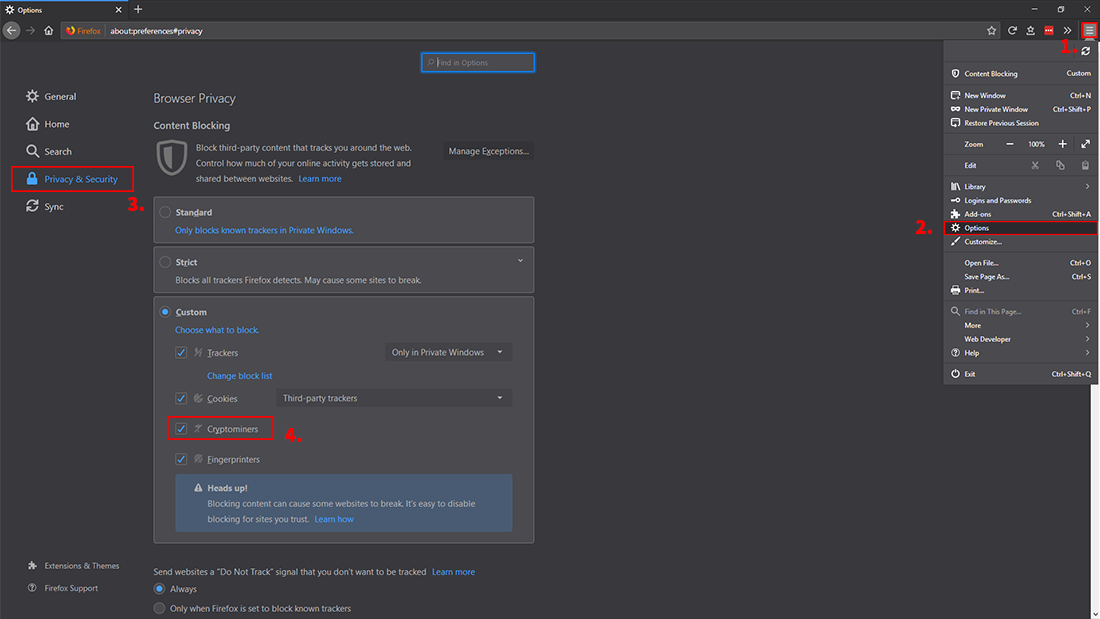 After you have made this change, you will be required to Restart Firefox in order for the feature to take effect. When Firefox restarts, you'll have real-time cryptominer protection enabled. While you have the Privacy and Security window open you should also have a look at some of the other options available. You may also wish to scroll down a little further and disable Firefox data collection.
On a Side Note...
If you happen to have a Google account with quite a few services and devices linked. Make sure you check out the following article which will show you how to take advantage of Google's new automatic data deletion system. A feature that allows you to set your Google account to purge data periodically.
How to Make Google Automatically Delete Your Activity and Location Data Periodically.