Learn how to Enable another one of Mozilla Firefox's built-in, yet hidden features, Windows Alt+Tab style, browser tab cycling. This enhancement for the already popular Ctrl+Tab shortcut feature works in the exact same manner as Windows own Alt+Tab window view/switching option does. It's a little hard to describe with words but you'll know exactly what we mean when you see it in action.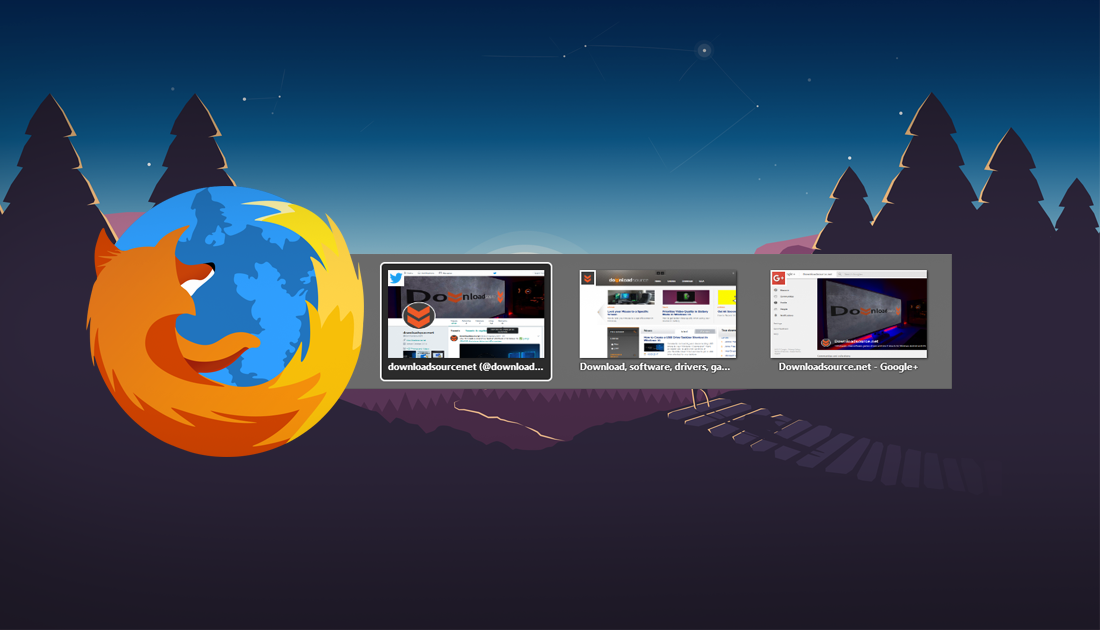 How to Enable Firefox's New, Yet Hidden, Built-in Screenshot Tool.
If you are a regular Windows user, you are more than likely aware of Windows Alt+Tab screen switching shortcut, that allows you to quickly and easily flip between open programs, apps, and games. For the Firefox users out there, you'll be excited to know that this same feature is also available in your browser. Whats even better is that it's built-in and doesn't require any third-party extensions or downloads. So if you're a Firefox fan and would like a cool, new, fast, easy way to switch between tabs, this guide will show you how to enable Windows Alt+Tab, inspired browser tab switching in Firefox.
Before we begin, it's best to clarify that this is slightly different from the current Ctrl+Tab shortcut that has been available in Firefox for ages. Ctrl+Tab cycles right --> through your open tabs. Enabling the new option will change the way Ctrl+Tab works, allowing you to view all tabs in a pulled back window, before allowing you to select the one you wish to jump to, either using your mouse or keyboard. The GIF below will show you exactly what we mean. 
Note: Alt+Tab view for Firefox tabs only works for active window sessions, not background windows of Firefox.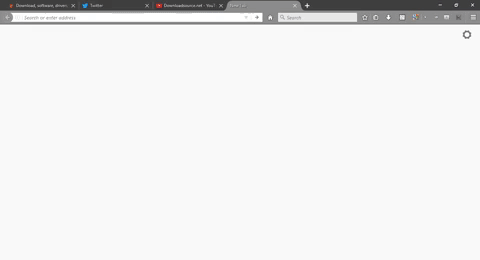 How to Enable Windows Alt+Tab Style Tab Switching in Firefox.
To enable the alternate style Alt+Tab tab switching shortcut in Firefox, you will need to open your browser in the main window. Once it is open, make sure you have a couple of tabs open, 2 is enough. Next, click the Menu icon in the upper far right corner of the window (it looks a little like a hamburger). From the newly expanded tab, click Options.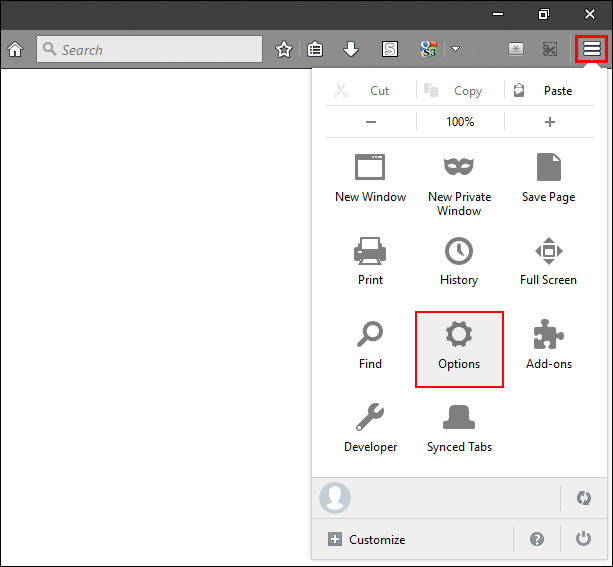 From the open options window, stay in the General tab and bring your gaze to the lower half of the page. Here there are quite a few different tick boxes, most of which are disabled by default. The only box you will need to place a Tick in is: Ctrl+Tab cycles through tabs in recently used order.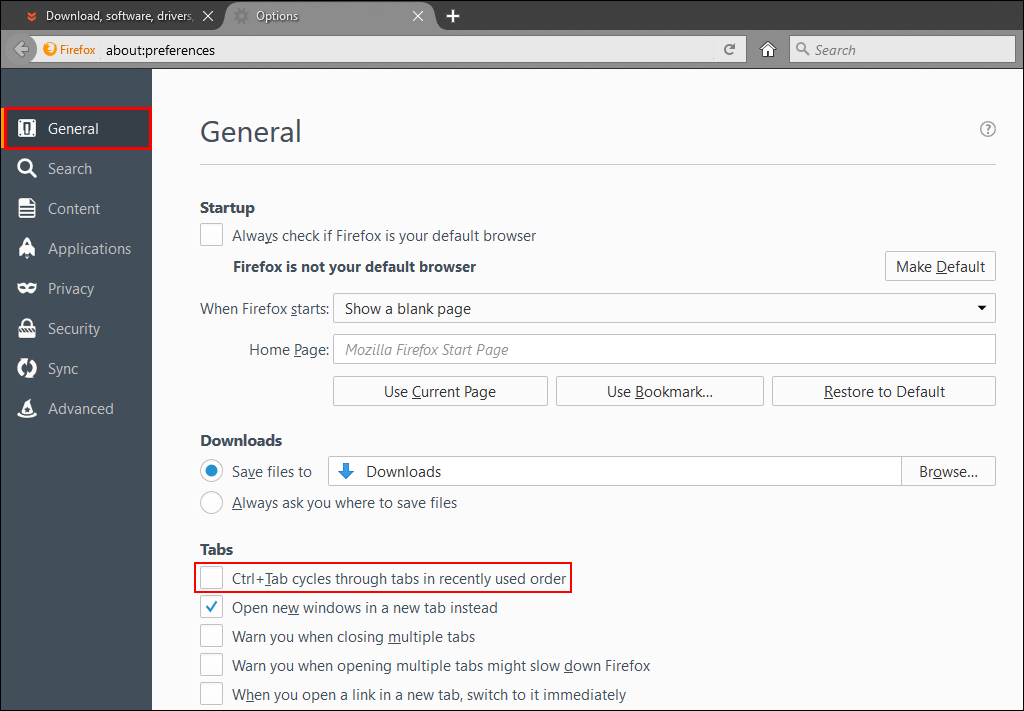 As soon as the box is ticked, you can close the options menu and test out how the Ctrl+Tab hotkey has changed. You will instantly notice that instead of cycling through your tabs instantly, you will be able to view the tabs first before making a final selection. If you don't like the feature and would prefer to stick with the old style, simply go back into the options menu and untick the box.
If you'd like to check out another of Mozilla Firefox's recently released features, the guide below will teach you how to use Mozilla Firefox's new file sharing service. And if you missed it, there's a link at the top of the page just below the header picture with a link on how to enable the Built-in Firefox Screenshot tool.
How to Use Mozilla Firefox's New File-Sharing Service. (Chrome, Firefox, Safari, Edge, Opera, etc)