Apex Launcher is one of the best Android launchers available on the market and has long since been one of the top-rated launchers on the Play Store. Unfortunately that all changed recently with the long-awaited update to version 4.0, which has made the launcher completely unusable. Thankfully there are some solutions available, so follow along as we guide you through the process.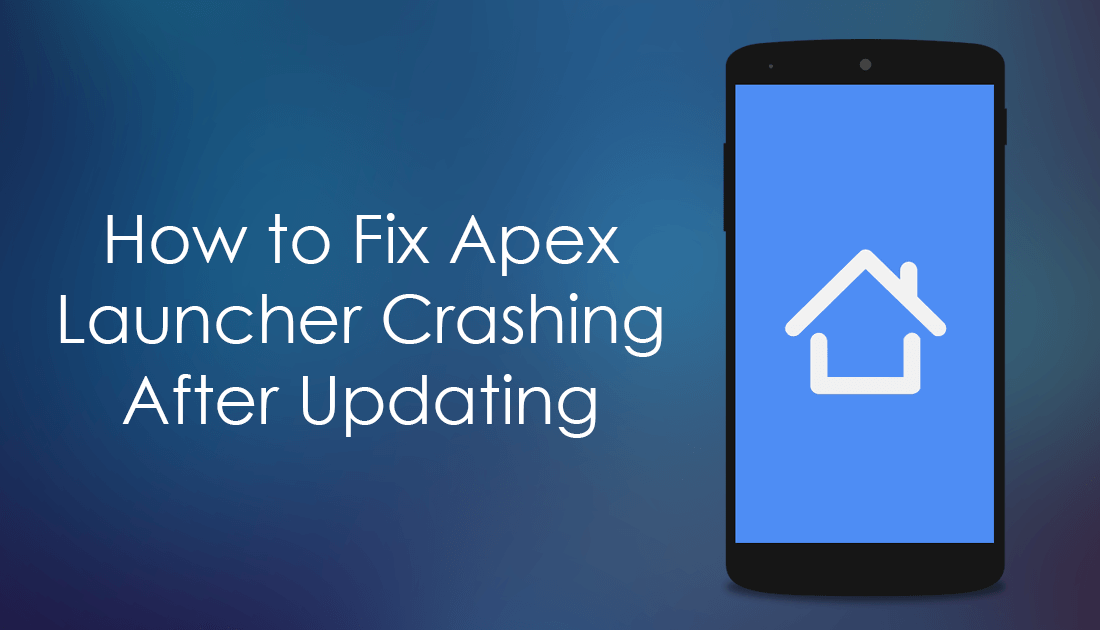 Stylish Extension Alternatives For Chrome and Firefox.
The option to download and use custom launchers on Android is one of the best things about the operating system. Launchers allow you to easily customize the function and usability of most system aspects, including your home screen, icons, docks, draw, and of course widgets.
Because of this, the thought of going back to stock Android on most devices is a horrible one and something most users dread, which is why the crashing issue surrounding the Apex Launcher update is so frustrating. Before you decide to abandon ship and install another launcher, there are a few things you can try to fix this issue, and most importantly the option to roll back to the previous working version.
Important: Before you begin the steps shown below, try to make a backup of your current Apex Launcher settings. I know this may not be possible for most users because of the constant crashing. I couldn't get to the backup screen myself but if you are lucky enough, it's going to save you a ton of time. If you've never made a backup before, go to
Apex Settings > Backup & Restore > Backup Apex Settings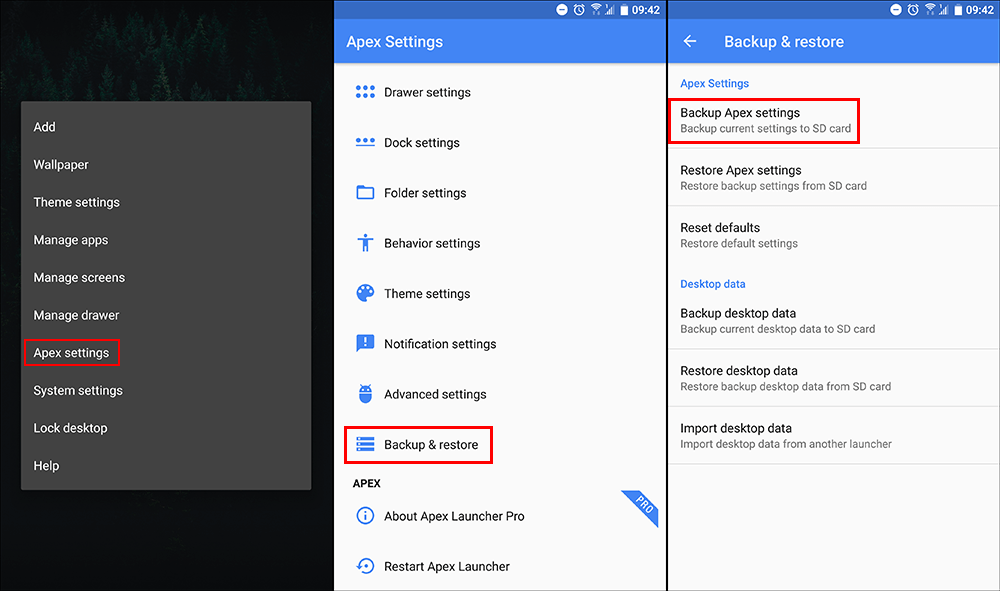 When you get to the final option Save your settings and take note of the save location. Mine automatically saved to my SD card, however that may be different for your device. Once you have made a backup, copy the backup file to another location. If you don't have a file explorer on your device that will allow you to move files to other locations, download ES File Explorer and use it.  
How Do You Fix Apex Launcher Crashing After Updating?
Once you have made a backup (if you were lucky enough to have access) completely remove/uninstall Apex Launcher from your device, including Apex Launcher Pro if you have it installed. (If you couldn't make a backup, it doesn't matter you can still use the following steps, it just means you'll have to setup Apex Launcher from scratch) When they are both uninstalled, clear Google Play and Google Play Services Cache and Data. If you've never done this before skip to method 3 here.
After doing all of the above, Restart your device and proceed to Redownload Apex Launcher and Apex Launcher Pro. Before you jump ahead and restore your backup, make sure you give the app a whirl and check its basic functionality, you don't want to waste time restoring your backup if Apex is still crashing randomly. If this hasn't helped fix the issue, you'll need to use the following method which is a 100% sure fix for the problem.
How Do You Roll Apex Launcher Back to an Older Version?
If the above fix didn't stop Apex Launcher crashing, the next thing to do is revert back to an older version until the problem has been fixed. Which shouldn't be long considering how smashed it is getting with 1-star ratings at the moment.   
To roll Apex Launcher back to an older version, you will need to make sure you have uninstalled the current version on your device (including Apex Launcher Pro). Once you have removed them both, you can download and install the APK version from APK mirror using the link below.

Download Apex Launcher 3.3.3 From APK Mirror.
Note: If you would prefer to use an even older version of Apex Launcher, you can go to the APK Mirror homepage and search Apex Launcher to view all previous versions.
Once you have downloaded the Apex Launcher APK file, go to the download location, tap the file once and follow the prompts to start the installation process. If you get stuck with anything, check out our full guide on installing APK files here.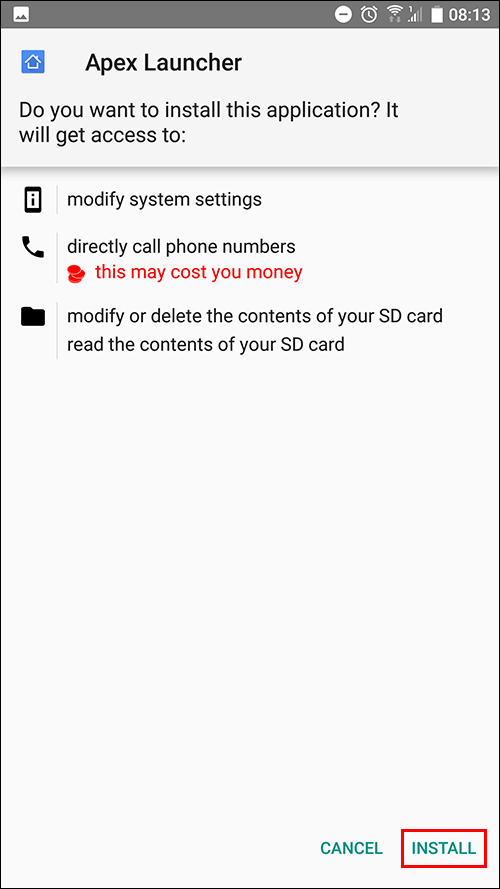 After Apex has installed, you can open Google Play and download Apex Launcher Pro, it will give you access to all the pro features once again but won't update it to the damaged version. For the final step, move your backup file into the location it was originally saved to, then go to the following location and install it:
Apex Settings > Backup & Restore > Restore Apex Settings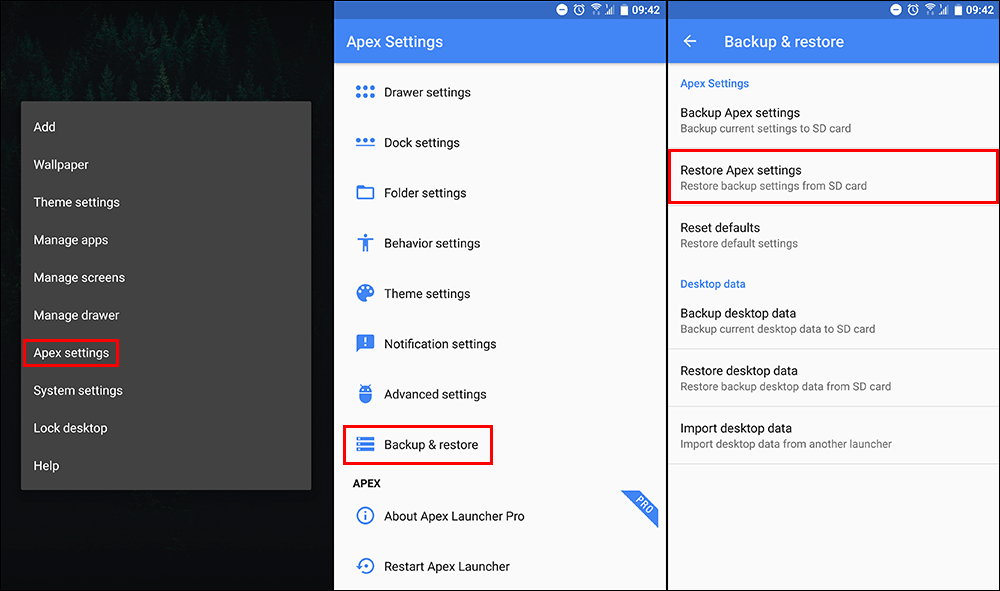 Finally, you will need to disable automatic updates if you have them active on your device. To do this open Google Play, tap the Hamburger icon in the top left corner, select Settings, tap Auto-Update Apps, then disable the feature. After making this change, your finished!