If you are currently using Adobe Camera Raw to open your Raw image files in Photoshop or another service but can't do anything with the images because all you see is a black preview/editing screen. This article will show you how to resolve the problem and restore normal function to Camera Raw. A common problem in Camera Raw 12 that only shows black previews.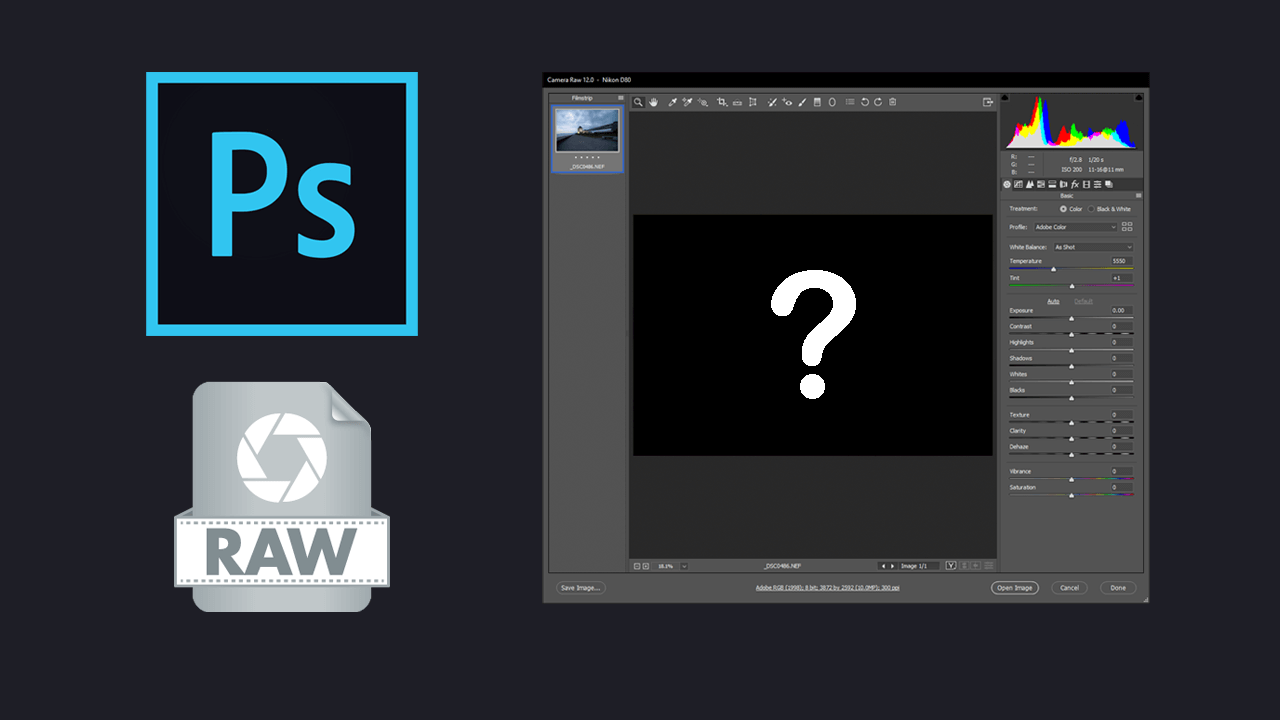 Related: How to remove backgrounds from images using Photoshop Express.
Camera Raw is one of the most powerful tools you can use to edit and adjust your images, it's a straightforward tool to use and doesn't really require any prior knowledge or editing experience to get the hang of. Simply adjust the sliders to get your desired effect, then move onto the next option. That said, there are quite a few different and slightly more advanced features you can explore once you get the gist of the basics. 
As well as being really easy to use Camera Raw is also usually very stable and issue free, however recently there have been reports of users opening Raw files (any type) and only getting a black preview of the image. You can see exactly what we mean in the sample image below. Although this issue seems to occur on Camera Raw 12 more so than any previous version, it does still happen from time to time.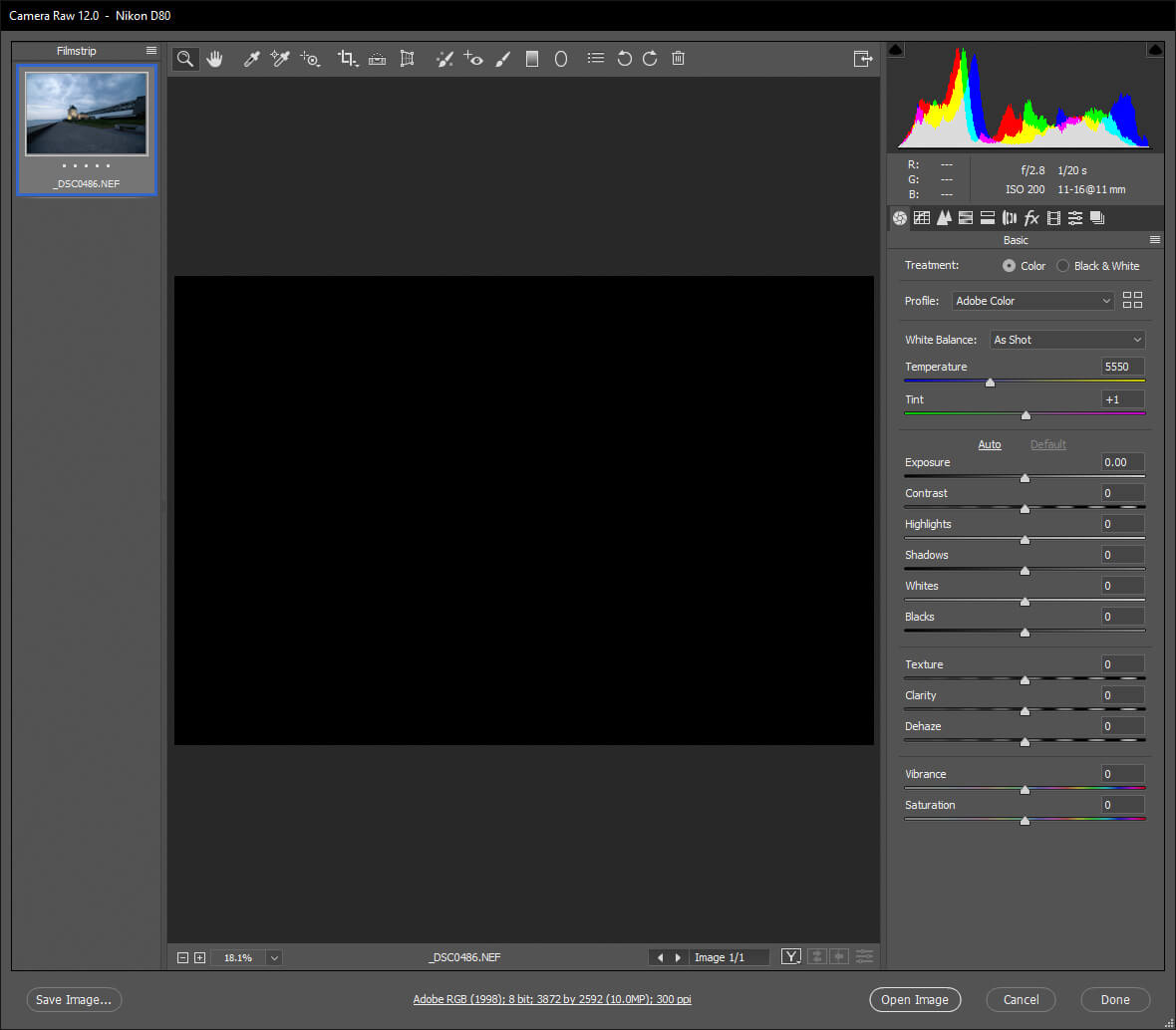 Thankfully, there is a really easy fix you can use to resolve this problem. One that doesn't require you to do much at all. In fact, it's probably the easiest fix we've troubleshot (i think that's a real word) in the last few years, which isn't something that happens very often.
Quick fix steps to stop Camera Raw showing black previews: 
Update Camera Raw to the latest version or at least Camera Raw 13.
Download Camera Raw 13 Windows 10 - macOS
Install Camera Raw 13 or newer.
Open your Raw file and it everything should be fixed.
Note: If it isn't fixed, try an older version of Camera Raw. You can view the full list here.
How do you fix Camera Raw showing a black image preview no picture? Camera Raw 12 not showing an image, just a blank preview.
For whatever reason Camer Raw 12 and some of the other older versions seem to have an issue with certain raw files from certain cameras. Usually older models. Which means you'll need to update to the latest Camera Raw version. At the time of writing that is Camera Raw version 13.
To begin, you won't have to uninstall the older version of Camera Raw you have installed on your device. The latest version will overwrite and won't carry over any problems/bugs.
After you have updated Camera Raw on your device, restart your computer, then open the Raw file/s you were originally having problems with. Camera Raw should now open them properly. If you updated to a newer version than 13 and have the problem still try rolling back to Camera Raw 13, I've found it to be the most stable for the moment.