If you need to remove the background from an image and don't have photoshop or another photo editing tool installed on your computer or mobile device. This article will show you how to quickly and easily remove the background from images using Photoshop Express a powerful, free, fully online tool from Adobe that will remove the background from images in seconds.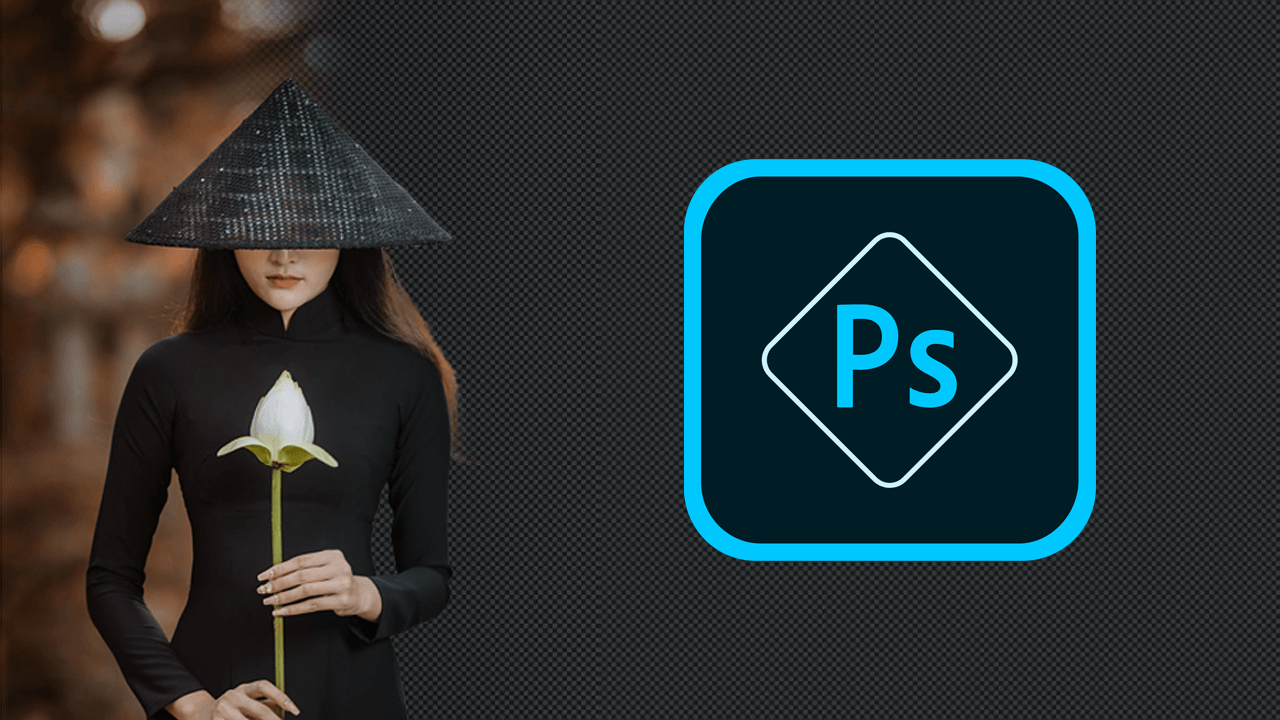 Related: How to make a QR Code to access or share your WiFi password.
Photo editing software has come a long way over the years, with far simpler processes now dominating the way we edit photos and create content. Tasks such as removing backgrounds, changing colours, removing objects, blending, etc have all been simplified or automated using advanced AI (artificial intelligence). If you haven't used an AI-based tool before, you can find a couple of popular articles we've covered below. 
Remove noise and grain from photos and images.
Colourise black and white photos using AI.
For most people, the most annoying part of any Photoshop work is cutting out subjects and objects from their original images. Generally, this requires you to painstaking and accurately trace around the edge of an asset manually before copying and masking them into another image or location. Although this method is still going to give you the best results, it's now possible to automate it for images that contain people using Photoshops online free variant called Photoshop Express. 
Quicksteps for removing the background from an image using Photoshop Express (Free)
Visit the Photoshop Express website.
Create an account using your email or sign in with Google or Facebook.
Upload an image from your device.
Click the Remove Background option.
Wait and be amazed!
Click Download to save your image as a PNG file. 
How do you cut out people from pictures online for free? Remove the background from images using Photoshop Express.
Removing the background from images and photos using Photoshop express is a super easy process, though you can't specify exactly what you want to focus on cutting out. At this stage, you have to let the AI guess what you want cut out. I've tried quite a few different images and the AI is pretty damn good at guessing which people I was going to take and does a great job cutting out hair, which is surprising! 
To start using PSX to remove backgrounds head on over to the Photoshop Express website, then sign into or create a new account. Once you have done this, click the Edit a photo now button and upload an image you want to use. 
This will take you straight to the image editing page, where you can perform the following actions, resize, crop and straighten, touch up, adjust image, remove background, art effects. In our case we will be using Remove Background so click it to proceed. 
As soon as you click the Remove background option, Photoshop Express will start removing the background from your chosen image, generally, it only takes 10 or 15 seconds to give you the final product.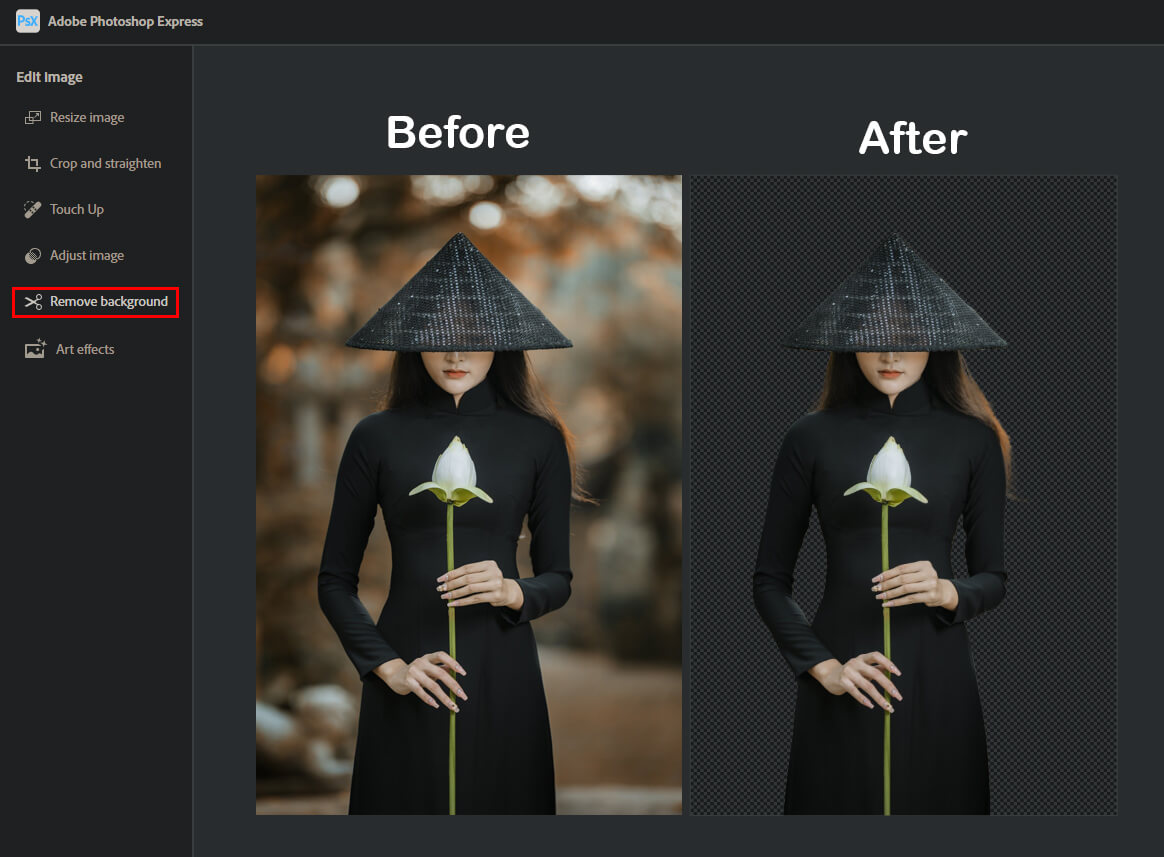 Now that the image has been adjusted, you can use one of the default options to place a plan background in or continue editing your image. If you want to save the image, click the Download option in the top-right-hand corner and select PNG format to maintain a transparent background. If you simply right-click on the image to Save as you'll be stuck with a non-transparent HTML file which is practically good for nothing.