If you have installed Deep Rock Galactic on Game Pass and have finished playing it or just didn't get into it and would like to uninstall it. You've probably noticed that the game removes from the Xbox app but all of the files and data still remain on your drive. This issue isn't unique to Deep Rock Galactic but there are quite a few solutions that will get your drive space back.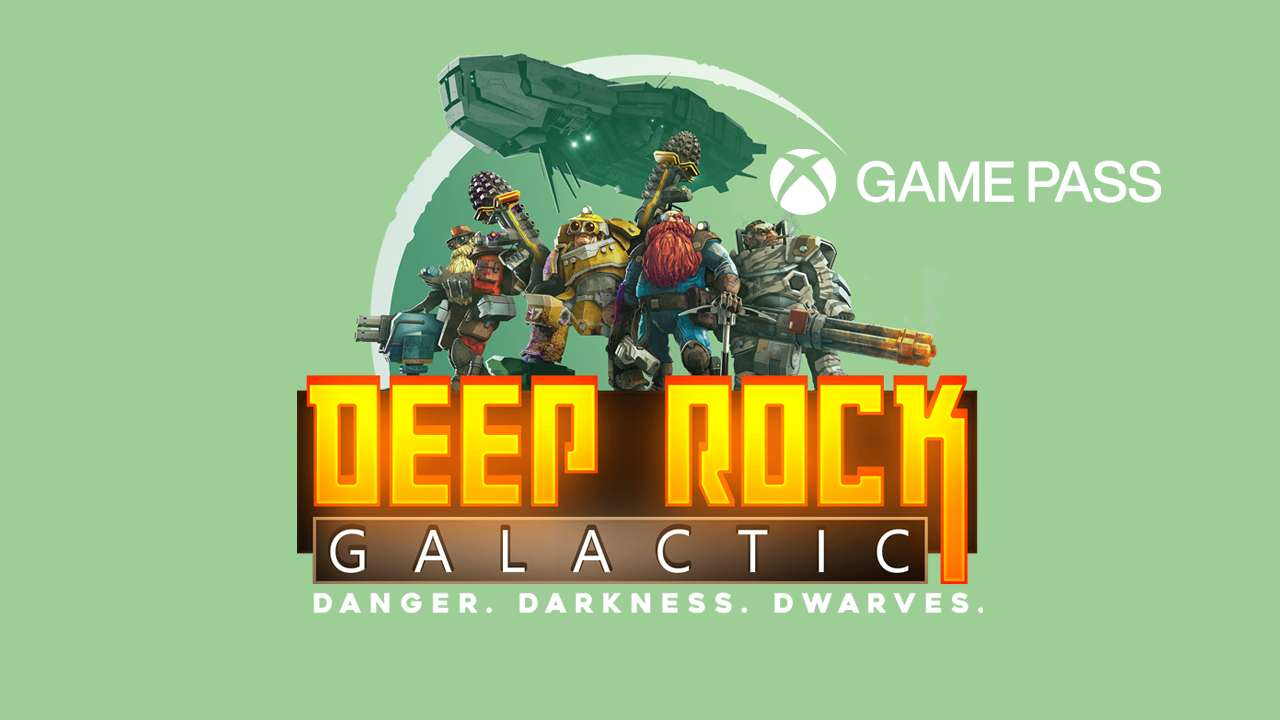 Related: Our Game Pass PC Troubleshooting guides - Bookmark this, you'll need it.
Deep Rock Galactic is quite a unique game and one of my personal favourite games available on Game Pass after Age of Empires and Halo Infinite. Unfortunately, just like Halo and AOE IV, it is also another game that has problems uninstalling from drives properly. For instance, you may have uninstalled it and noticed that you haven't gained your 2.5GB of storage back. 2.5GB isn't a lot but when this happens for games like HALO or Mass Effect Legendary Edtion you've got a lot of wasted space.
This issue isn't unique to Deep Rock Galactic, in fact, it is something that can and will happen to you for just about every other Game on Game Pass. Though some people and devices are luckier than others. (no one knows why yet). The good news is that there are several solutions you can use to get your drive space back. Unfortunately, not all of the solutions are going to be viable for everyone, so work through the ones that are doable on your device.
If you have the option, Format the drive. Then take the following precautionary steps moving forward.
If you have Deep Rock Galactic installed on a different drive or partition, you can simply format the drive to get the space back. Simply right-click the drive/partition and select Format. Then wait for the process to complete. If you don't have another drive to allocate fully to games you can always create a partition on your current drive to use just for games. With how common this issue is I highly suggest doing so. It will save you a lot of time down the track. If you have the space set aside about 120-150GB to account for bigger games.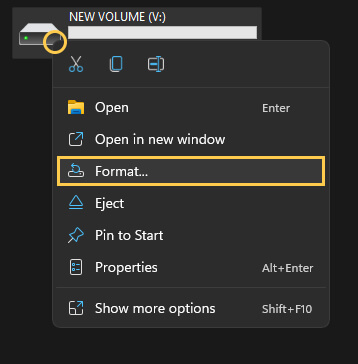 Deep Rock Galactic still using storage space after uninstall - Clear Delivery Optimization files.
If you can't uninstall Deep Rock Galactic from Game Pass properly because it never frees up the storage space it used, you can try clearing the Windows Delivery Optimization Files. This is a quick and easy process and one that works very well, most of the time.
The first option is to go to Settings > System > Storage > Temporary Files > Delivery Optimization Files.
Once you are in this location make sure Delivery Optimization Files is ticked then click Remove files to clear everything.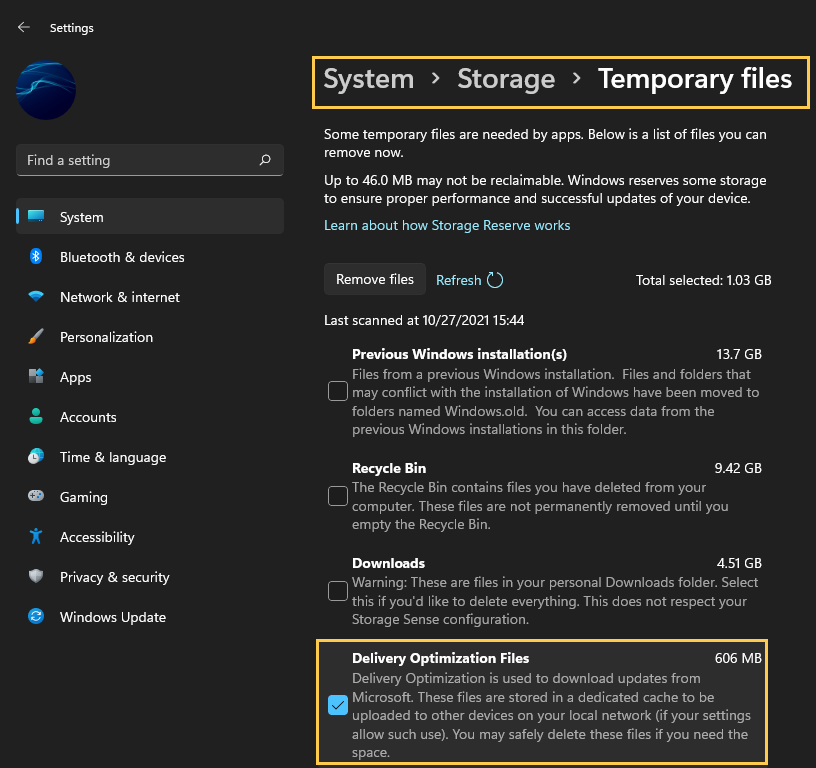 Use Deep Rock Galactic from the Microsoft Store - Install, Uninstall, & Update Deep Rock Galactic.
Another option you can try using is the Microsoft Store. Some games that are listed on the Microsoft Store can be updated, installed and uninstalled directly from the Store rather than the Xbox app, which, in a lot of cases prevents or solves issues. Just make sure that you are signed into the Microsoft Store app with the account that holds your Game Pass subscription.
First, open the Microsoft Store, then click the Library icon in the bottom left-hand corner.
Next, change to the Games tab and you will see all the games installed on your computer from the Microsoft Store and Xbox app.
Next to Deep Rock Galactic, you should see an Update icon. If you don't, there might not be a game update. So double-check there is actually a new version out. Click Update and the update will start. Most Game Pass PC game updates are quite big so expect it to take some time to complete. You can do the same using the Uninstall option if you wish to remove the game.
If you want to install or uninstall something just find the corresponding entry.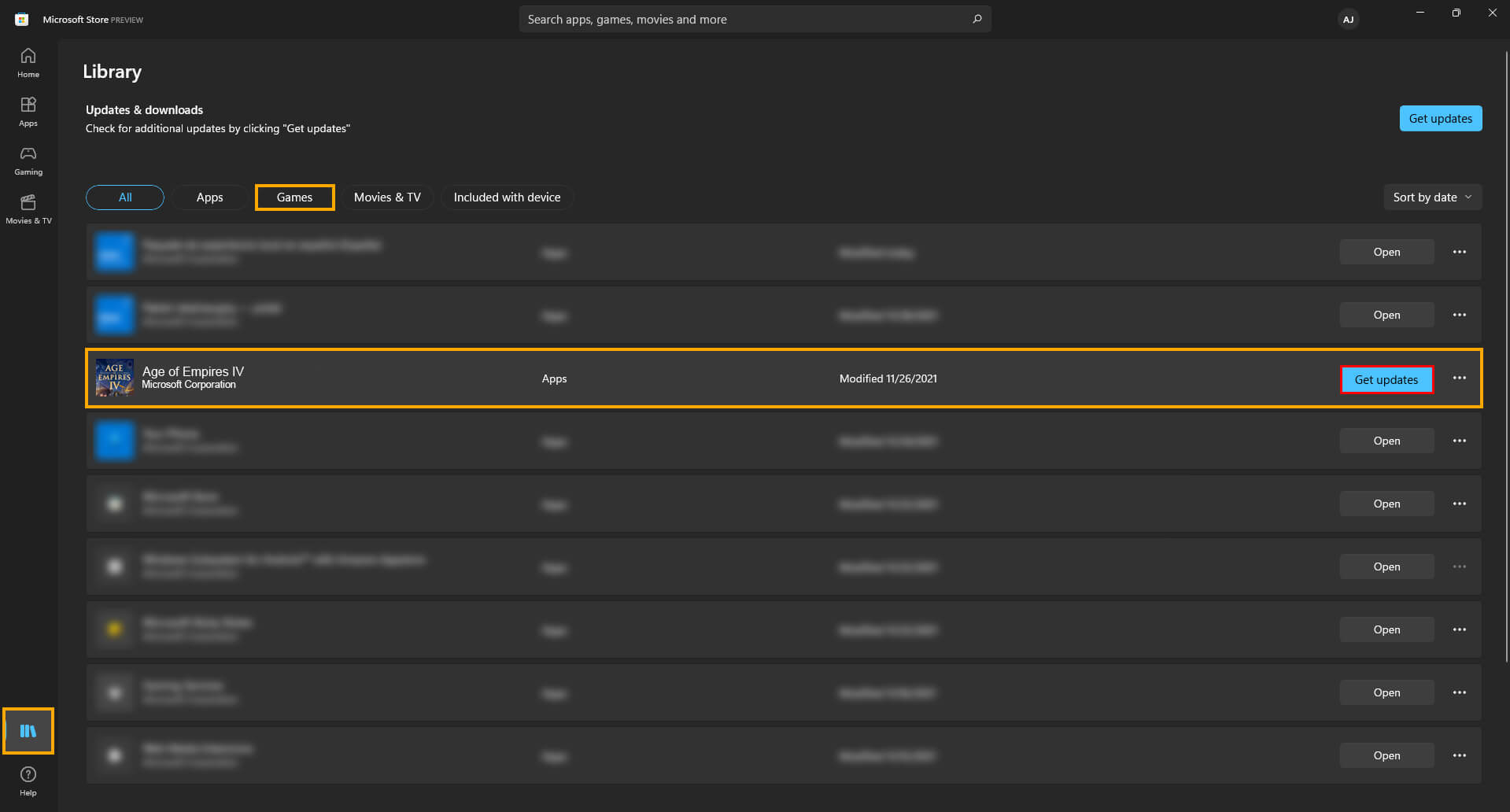 Note: You can follow these steps for all Game Pass games that don't use a third-party service like EA Games.
Change folder ownership of the WindowsApps folder where Deep Rock Galactic is installed.
There is one final option that works for some people, though it didn't work for me personally. But if you don't want to format your drive it's worth a shot. Simply go to the location you have your Game Pass Games installed, then change ownership of the folder to yourself (as admin) then delete the WindowsApps folder.