If you have been trying to sign in to your Discord account recently but keep getting the following error message: Cloudflare server error 1105, this article will show you several different troubleshooting steps you can take to fix the issue. Depending on the situation there is always a chance that this issue is server-side rather than local so it may just be a case of waiting for Discord to resolve the problem.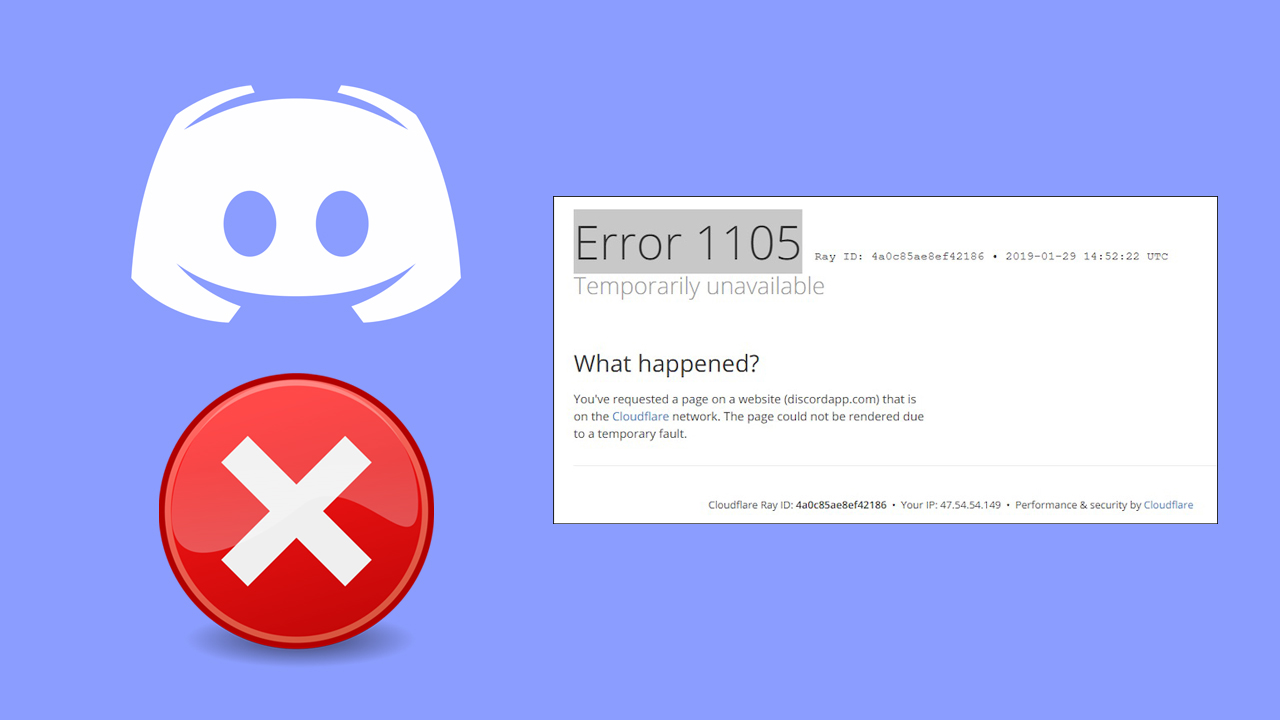 Related: How to fix Steam games stuck on Preparing to launch.
Discord is by far the most popular tool on the market for gamers and anyone who likes to manage a variety of different projects from an easy to use less formal service. Even though Discord is predominantly a gaming platform, it has gained a lot of attention in the crypto space among others, becoming the go-to tool for managing different customer support areas and fan-based activities. 
Generally speaking, Discord is one of the most stable and issue-free services on the Internet so much so that in my five or more years of use, I haven't had a single issue with the web version, Android app or desktop client. That was until just the other day when I came across Discord error 1105: Cloudflare server error 1105. Thankfully this error message isn't a major problem or a difficulty, in fact, in most cases, the issue is on the Discord server-side, so you can't do much else but wait.    
Check the Discord server status. 
Restart your computer/phone/tablet.
Use a VPN to check a different location.
Reset your Discord app and clear the cache.
How do you fix Discord error 1105? Discord Temporarily Unavailable.
Before you get stuck into any of the fixes below, you'll want to check the server status of Discord. If there is an issue on their end, there's no point worrying about issues on your end. To check the status of Discord, head on over to https://discordstatus.com/ and look for any yellow or red bars for the current date. Discord has a pretty good track record of getting things back up and running fast, so you shouldn't be waiting too long at all for error 1105 to be fixed.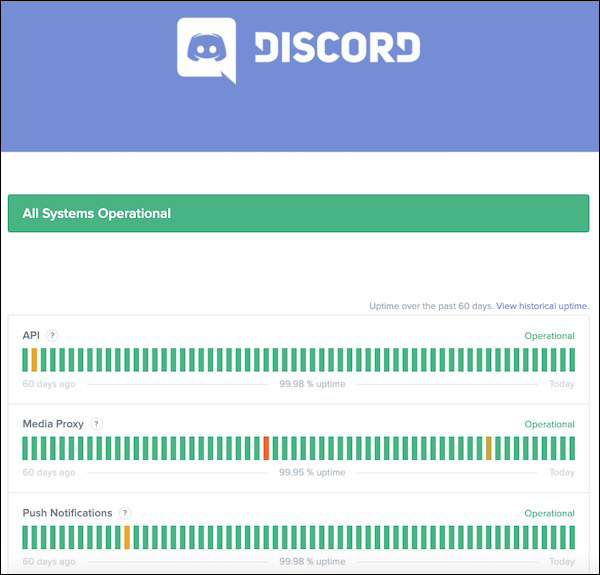 Restart your device to fix Discord error 1105.
If you haven't already done it, make sure you Restart your device to get rid of Discord error: 1105 'Cloudflare server error 1105. If there are any minor issues, with your connection or within the app, this will fix them pretty quick. You should also restart your internet modem/router if you are using a local connection of some sort. 
Try connecting to Discord using a VPN.
If neither of the above steps has helped with Discord error 1105, I would suggest trying to connect to Discord using a VPN connection. This isn't a proper fix but it will allow you to diagnose if there is something else at play at your location, perhaps a discord ban or local server issue. 
Clear your Discord app data and cache files on Windows 10.
To do this from Windows 10 open the Run tool by pressing the Windows Key + R, then copy and paste %appdata% into the text box and press Enter. 
Next, open the Cache folder and delete everything inside it. 
Finally, repeat the process for the Local Storage folder.
Once you have completed these steps you should be able to open Discord without any issues. If that's still not the case and you have followed all of the steps listed above, it's time to uninstall and reinstall Discord.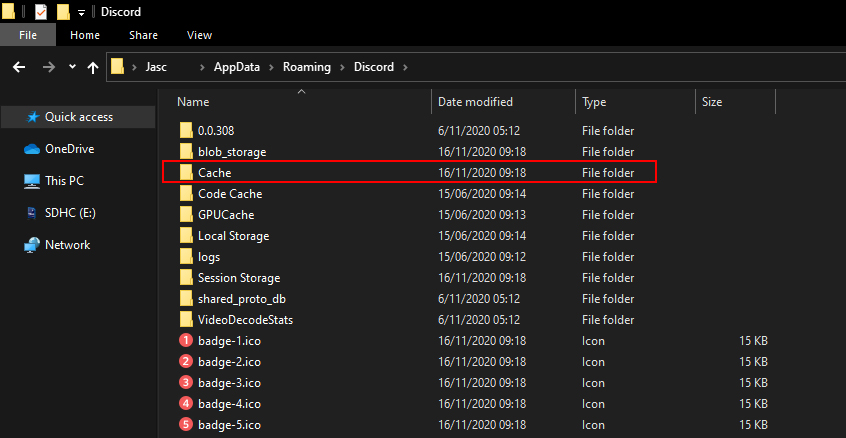 Clear your Discord app data and cache files on Android.
On Android devices open Settings. 
Go to Apps then tap Discord.
Next, tap Storage.
Finally use the Clear Storage option, followed by the Clear Cache option.
Note: You might find the above steps look a little different on your android device as some versions of Android are slightly different.