If you are trying to uninstall Edge of Eternity from the Xbox app and Game Pass but are having issues with its removal. Primarily the fact that none of the games file remove from your drive, yet the game is removed from the Xbox app. This article will guide you through several different steps you can take to fix Edge of Eternity Xbox app uninstallation problems.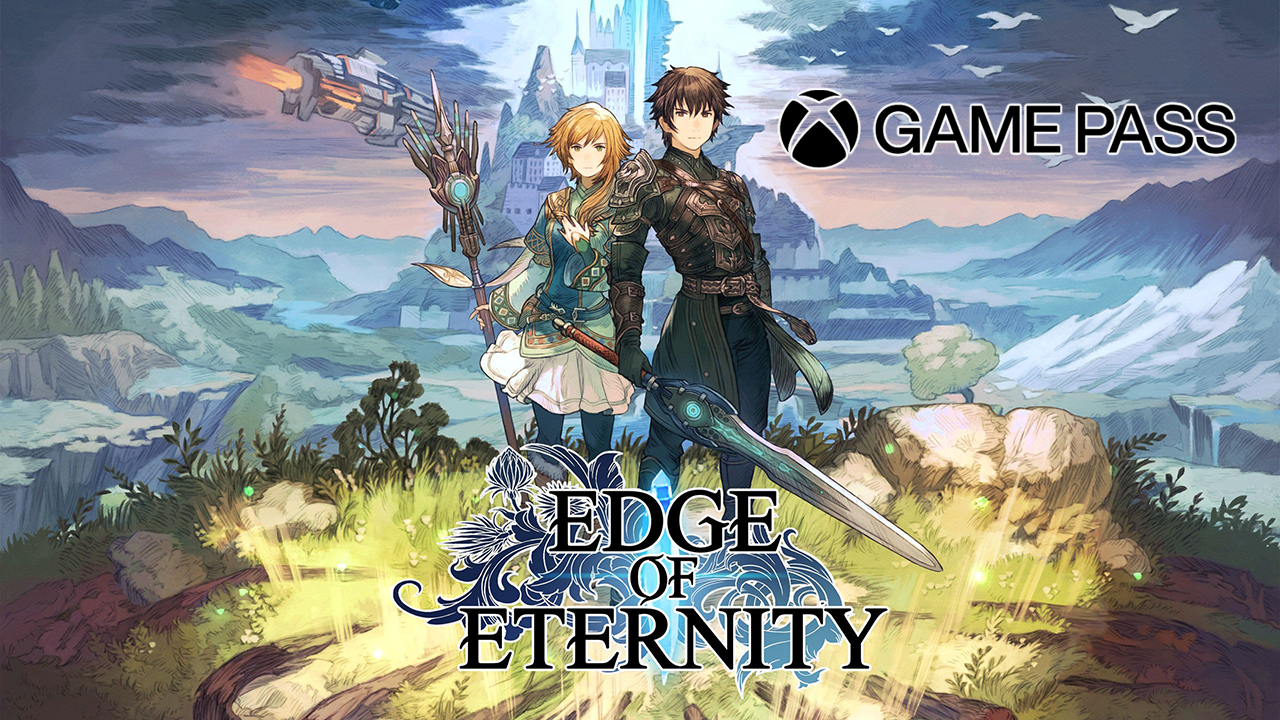 Related: How to fix Dragon Quest XI on Game Pass not removing from dive properly after uninstall.
Edge of Eternity is one of the newest games to land on Game Pass and one that has quite good reviews over on Steam. As far as JRPGs go, it's quite a unique take on a classic style and one that Final Fantasy lovers will probably enjoy, especially now that it has landed on Game Pass. Unfortunately, just like most other games on Game Pass Edge o Eternity doesn't uninstall correctly, leaving all of its data behind on a drive yet still being removed from the Xbox app.
This is quite troublesome as Edge of Eternity is a rather large game, though losing space to anything would be frustrating enough. Thankfully, there are quite a few different things you can do to fix Edge of Eternity not uninstalling from the Xbox app correctly. Sadly, not all of the solutions below are going to be viable for everyone so start with the ones that will work for you and leave the less desirable ones till last. This issue is quite complex so bare with the process.
Method 1: Clear Delivery Optimization files to remove Edge of Eternity from Game Pass properly.
This method is by far the easiest to complete and has quite a good success rate. I have used it several times in the past and it works well. That said, it doesn't work for everyone (for whatever reason).
The first option is to go to Settings > System > Storage > Temporary Files > Delivery Optimization Files.
Once you are in this location make sure Delivery Optimization Files is ticked then click Remove files to clear everything.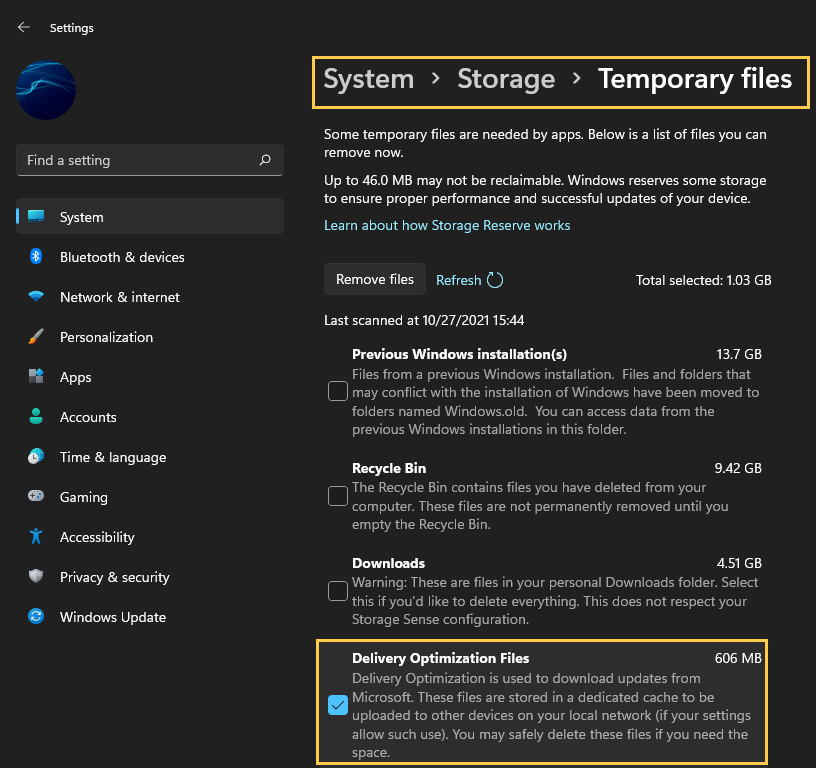 Method 2: Format the drive. Then take the following precautionary steps moving forward.
This method works with 100% certainty, however, it is also the most time consuming to action if you don't have your Game Pass games installed on a secondary drive. If you have your games installed on a different drive or partition to Windows, you can simply right-click on the drive/partition and select Format. This will wipe everything off the drive (EVERYTHING) and get your space back. If you have your games installed on C: along with Windows, this method won't work for you so I suggest using one of the alternative options.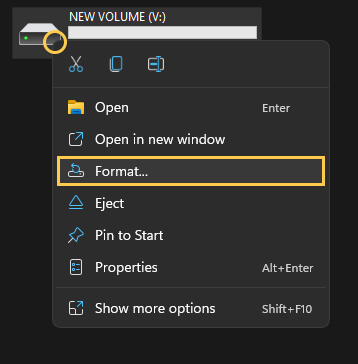 TIP: If you don't have another drive to allocate fully to games you can always create a partition on your current drive to use just for games. This will allow you to quickly and easily wipe the data of any other Game Pass games that won't uninstall. This is the method I am currently using. If you do decide to use this option, try to allocate at least 120 - 150GB for the really big games. There's nothing worse than finding a game that is too big to install on your partition.
Method 3: Use the Microsoft Store - Install, Uninstall, & Update Edge of Eternity.
Some people have also found that using the Microsoft Store to Install, Update, and Uninstall Edge of Eternity also works very well. I have only used this method once (for Age of Empires IV) and it worked, however, I tried to use it for Forza 5 and it failed. But it's certainly worth trying.
First, open the Microsoft Store, then click the Library icon in the bottom left-hand corner.
Next, change to the Games tab and you will see all the games installed on your computer from the Microsoft Store and Xbox app.
Next to Edge of Eternity, you should see an Update icon. If you don't, there might not be a game update. So double-check there is actually a new version out. Click Update and the update will start. Most Game Pass PC game updates are quite big so expect it to take some time to complete. You can do the same using the Uninstall option if you wish to remove the game.
If you want to install or uninstall something just find the corresponding entry.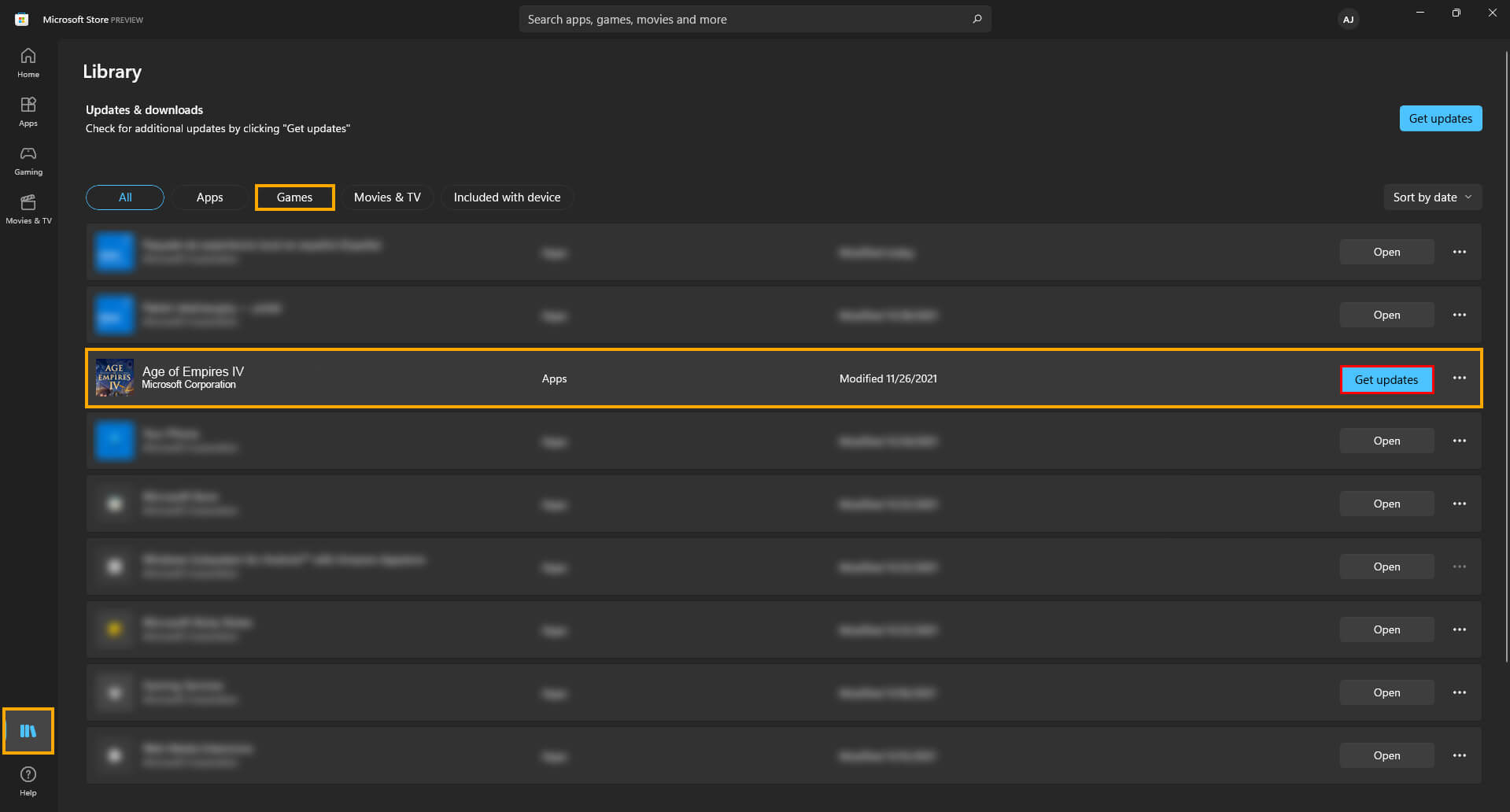 Method 4: Change folder ownership of the WindowsApps folder where Edge of Eternity is installed.
The final method you can use is to manually delete the left-over data from the installation location. By default, Windows prevents any kind of access to this location so you'll need to change ownership of everything to gain access. Simply go to the location you have your Game Pass Games installed, then change ownership of the folder to yourself (as admin) then delete the WindowsApps folder. You may need to use the Hidden Administrator account to action this.