If you've just sat down to play some games from your Epic Games library but can't because you're getting error LS-0018. This article will take you through several different steps you can take to fix the problem to get games launching properly from the Epic Games Store once again.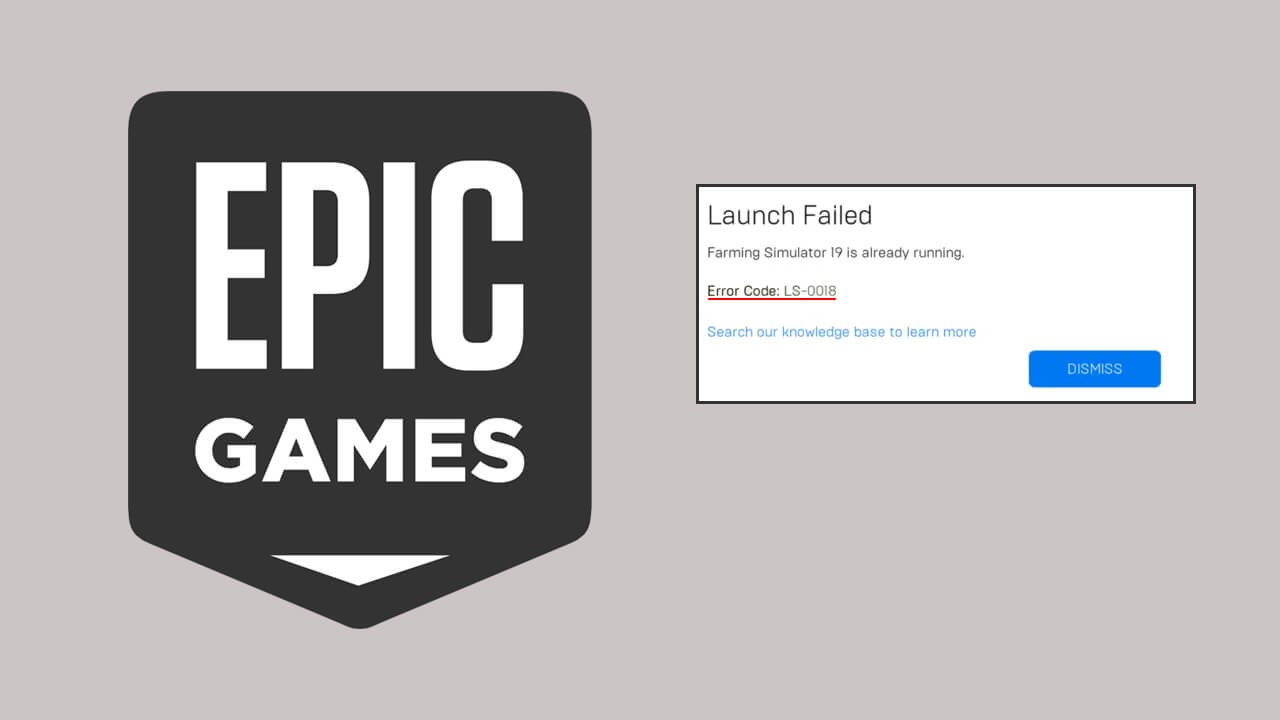 Related: How to Change the Email Account Linked to Your Epic Games Account.
The Epic Games Store isn't the most feature-rich game store on the market but what it lacks in features it makes up for in free game giveaways. If you aren't already claiming the free weekly game giveaways, you certainly should be! I'm yet to spend a cent on the Epic Games Store and have amassed a library of fifty-five games. Only two of which are free to play games, Fortnite and Spellbreak.
Although the Epic Games Store is pretty stable, easy to use and doesn't have many issues, you may occasionally come across error LS-0018 which, prevents games from launching. Usually, it will pop up in one of the following instances.
Launch Failed
Grand Theft Auto V is already running.
Error Code: LS-0018
Search our knowledge base to learn more
More often than not, you'll get this error message if a game you were trying to launch crashes or freezes, requiring you to force close it (usually right-click and close from the taskbar) When this happens some vital parts of the game are left running and won't allow you to launch a new instance without first closing these aspects. The same thing can happen with programs like Photoshop, etc.
How do you fix Epic Games error LS-0018? Launch failed, (game name) is already running.
To begin, the first thing you should do is a system restart (kinda obvious these days). Generally, this will fix the issue without fail if it is a one-off occurrence. However, if this is something that happens time and time again with the same game you may need to clean install the game and check that your graphics drivers are up to date. You should also check to see if there are any Windows updates available.
Close the game process using the Task Manager to fix error LS-0018.
To force close the game, you'll need to use the Task Manager.
To do this press Ctrl+Alt+Delete on your keyboard, then make sure you are on the processes tab.
Next, find the game that you are having issues with, then select it and press delete, this will force close the task and allow you to attempt to launch it again.
If the same game continues to crash repeatedly you may have to take further action to prevent the game from crashing rather than trying to solve LS-0018.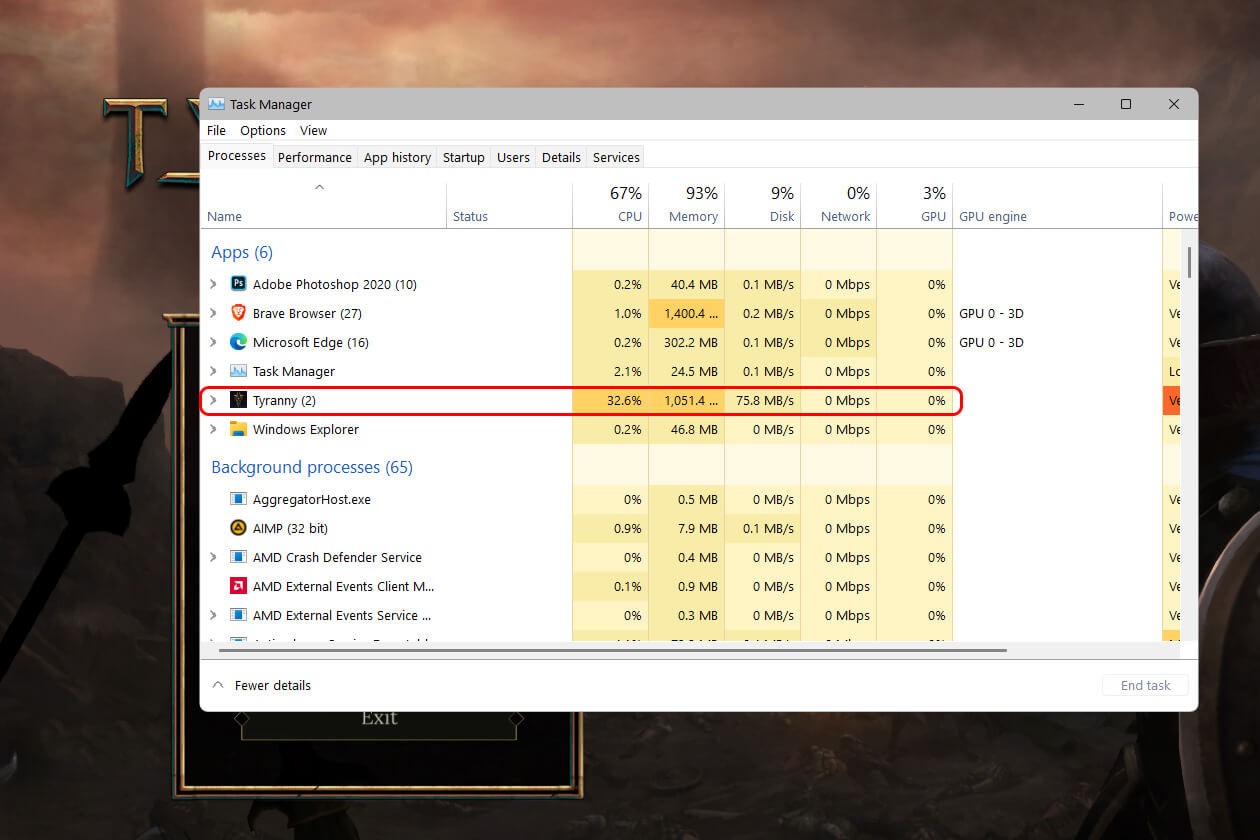 Close and Restart any secondary game launchers to Fix Epic Games Store error LS-0018.
If you are trying to launch a game that has its own game launcher, GTA V for example which also opens the RockStar Games client, you'll need to make sure you close or end the task for that client as well before you try launching the game again. This is a common issue with most games launch from one client yet need another client open to play them.
If you are still having issues with a particular game that you've just purchased, it might be time to get a refund. If you aren't sure how to do this, make sure you check out the following article. How to Get a Refund From the Epic Games Store.