Learn how to quickly and easily request a refund for a purchase made on the Epic Games Store. If you haven't already seen the news, it's now possible to get a full refund on products purchased from the Epic Games Store. Conditions still apply but at least there are finally some reasonable options on the table now.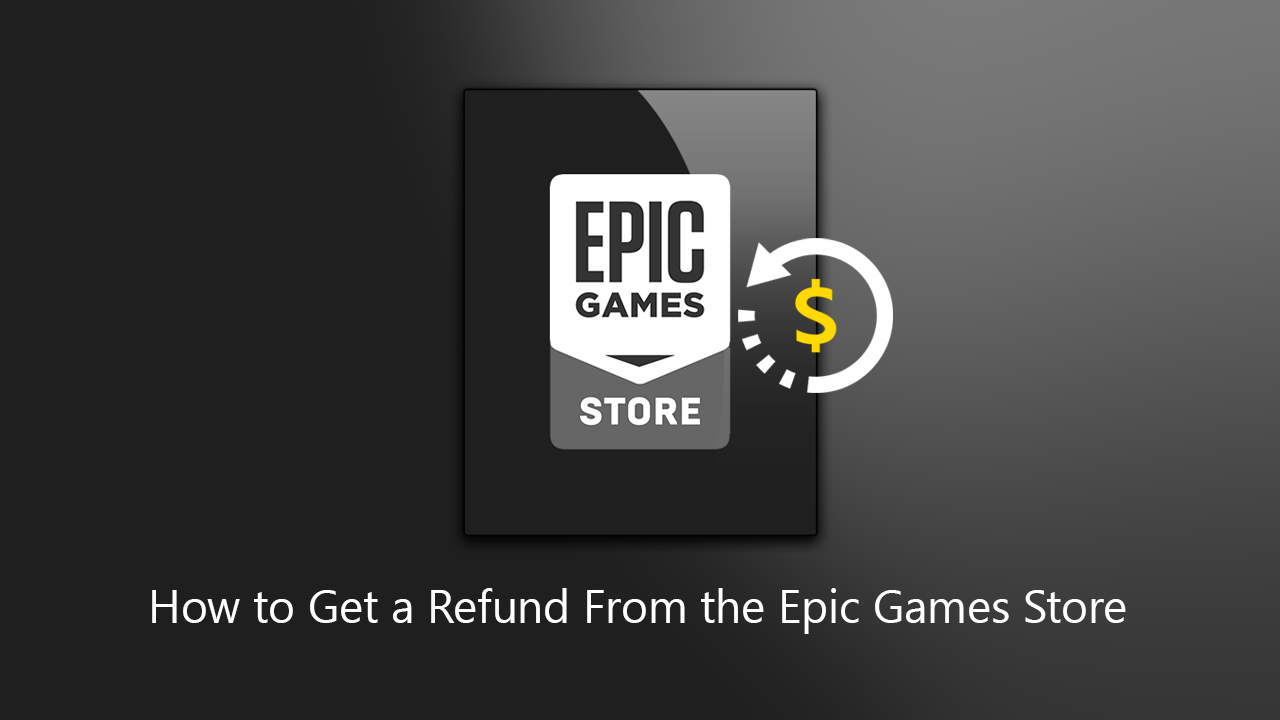 How to Track Coronavirus (COVID-19) Using Trading View. Confirmed Cases, Recovered, Deaths.
Although the Epic Games Store isn't the most popular gaming service on the market, it still has a decent range of games and some very exclusive content. It's also home to Fortnite, the world most popular video game which keeps millions of users returning to the Epic Games Store daily. Unfortunately, up until now, Epic Games has had one of the worst customer service experiences of all online game purchasing platforms, far worse than Steam, which has held the title for a long, long time.
Thankfully, the Epic Games Stores refund policy has been updated to better protect customers, with an entirely new range of rules, conditions and process put in place. This change now brings the Epic Games Store inline (or close to) Steam, UPlay, and Origin. As the process change isn't all that easy to find and action, follow along as we guide you through it. 
Related: How to Stop Your Windows 10 Computer Shutting Down When Gaming or Watching Videos.
When Can You Refund a Game Purchased From the Epic Games Store?
As expected Epic Games doesn't have the most forgiving refund policy on the market, but it's still better than nothing. Games can be refunded within the first 14 days of purchase and can only be done if you haven't played the game for more than 2 hours. (Even if you haven't played the game and have accidentally left it running for 2 hours this counts as gameplay) Games that haven't been released yet (pre-orders) can also be refunded. Most importantly you can't refund a game if you have received a ban in the game or have violated other rules or terms of use. 
How Do You Refund a Game From the Epic Store?
To begin, you'll need to head on over to the Epic Games Store's support page Epic Games Store support. Then click CONTACT US in the top right-hand corner. This will bring up a new window that requires you to fill out your details and select Refund Request from the Use the drop-down selection that best describes your inquiry drop-down box. Apart from selecting the correct issue from the list, you need to make sure the email address you use in the form is the same one that you are using for your Epic Games Account.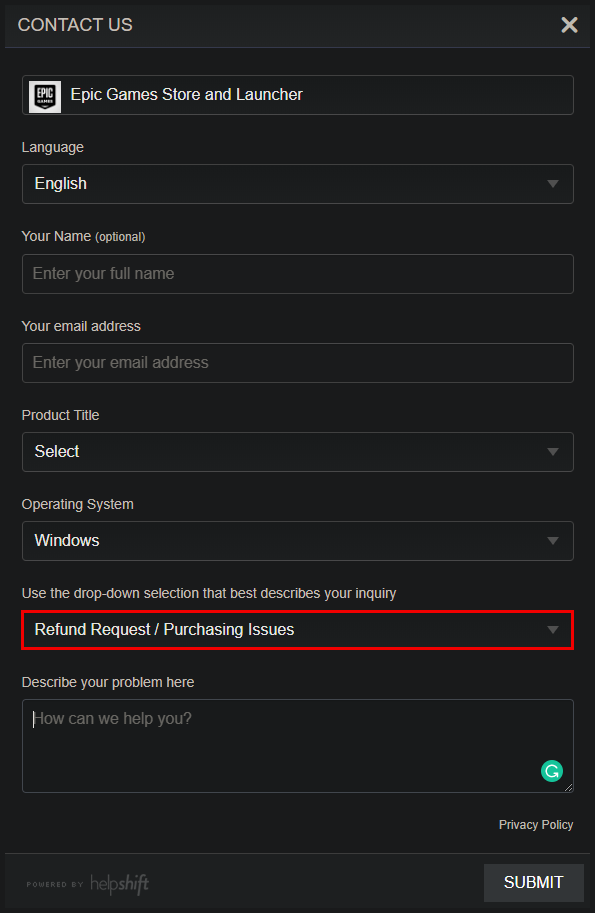 After a short period of time (usually a few days) you'll get a response and hopefully a refund. Just remember that you need to have met the terms and conditions. Epic Games don't hand out refunds easily, so even if you are 1 minute over the 2 hour time frame you're out of luck… Epic Games only refunds purchases made in their store. If the key to the game was purchased from an external store, you will need to apply for a refund there.
On a Side Note…
If you're also a big Windows 10 user, make sure you take the time to check out the newly designed File Explorer. More than likely it's going to take a fair bit of getting used to, but it does fit with the current material design of Windows 10 very well. It's also a work in progress, so it's best to take it with a grain of salt as it still has a lot of work to go.