If you are constantly seeing the following error message when trying to browse the Internet from Google Chrome: ERR_TUNNEL_CONNECTION_FAILED. This article will show you several different steps you can take to fix the issue.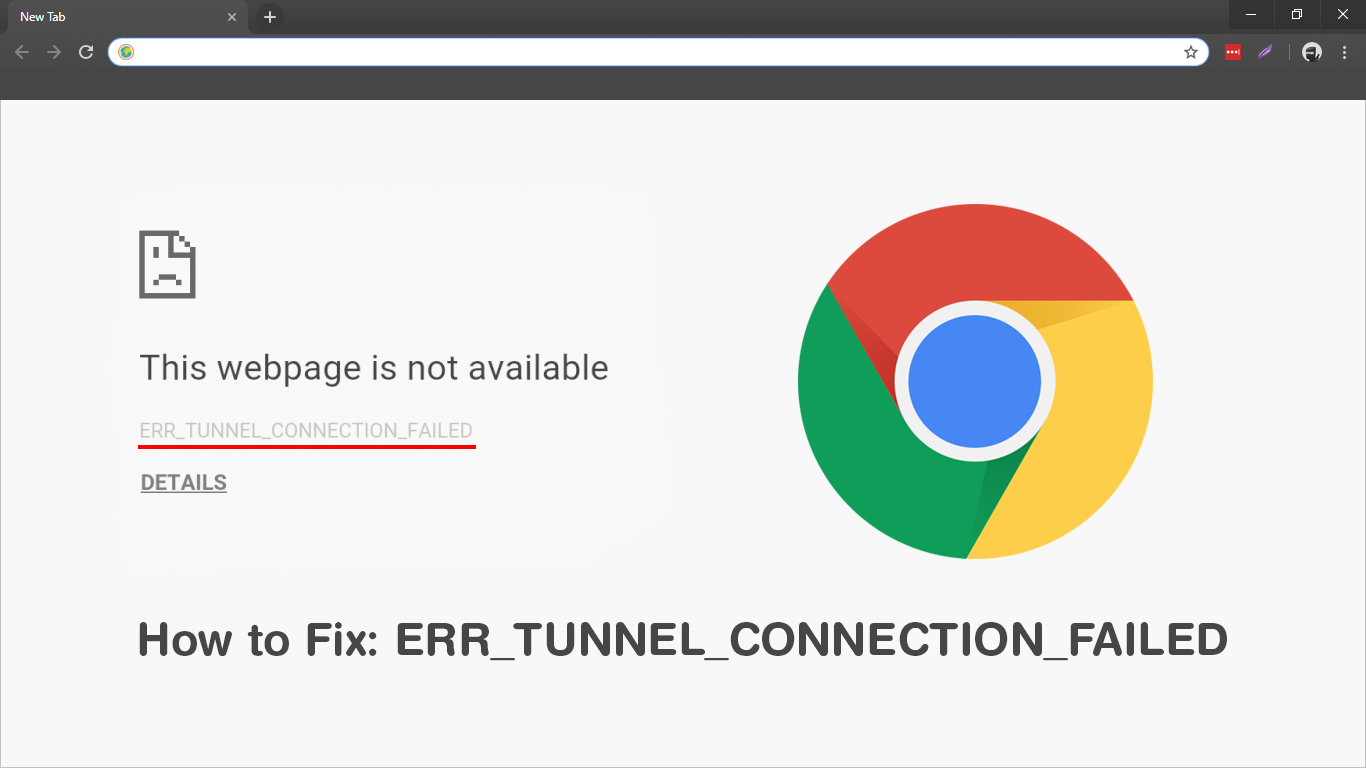 How to Change the Date Created Timestamp of a File on Windows 10.
If you are a long time Chrome user, there's a good chance you have seen your fair share of error message, including ERR_TUNNEL_CONNECTION_FAILED. Although this error message usually fixes itself after a router and computer restart, there are a few things you can do to troubleshoot the error if it refuses to go away.
The main causes of ERR_TUNNEL_CONNECTION_FAILED include: incorrect website domain configurations, DNS connection issues, conflicting browser data and of course incorrectly configured proxies and VPNs. Luckily most of these issues can be addressed without any complex steps, so follow along as we go through them.
Related: How to Open, View, and Read Different Ebook Formats on Windows 10, Android, and iOS.
How Do You Fix Google Chrome Error ERR_TUNNEL_CONNECTION_FAILED?
If a router restart and a computer restart hasn't fixed ERR_TUNNEL_CONNECTION_FAILED try opening a New Incognito window to check if you have normal Internet access. If you have normal access, you may have a problem with one of your extensions.
Note: If you have some extensions enabled for Incognito browsing, disable them and make sure no extensions are enabled.
Once you have checked if Chrome works without extensions, slowly re-enable them one by one checking after each for the error. If a specific extension breaks Chrome, remove it permanently. You should also follow the same method with any proxies or VPNs you may be using.
Clear Chrome's Cache Data to Fix ERR_TUNNEL_CONNECTION_FAILED
As ERR_TUNNEL_CONNECTION_FAILED in Google Chrome can sometimes be caused by a caching problem, one of the quickest and easiest fixes is to clear your Chrome cache data. Clearing the cache is super easy and will take less than a minute to do. If you haven't done it before, check out the article below for a full guide.
How to Clear Chrome Cache and Cookies.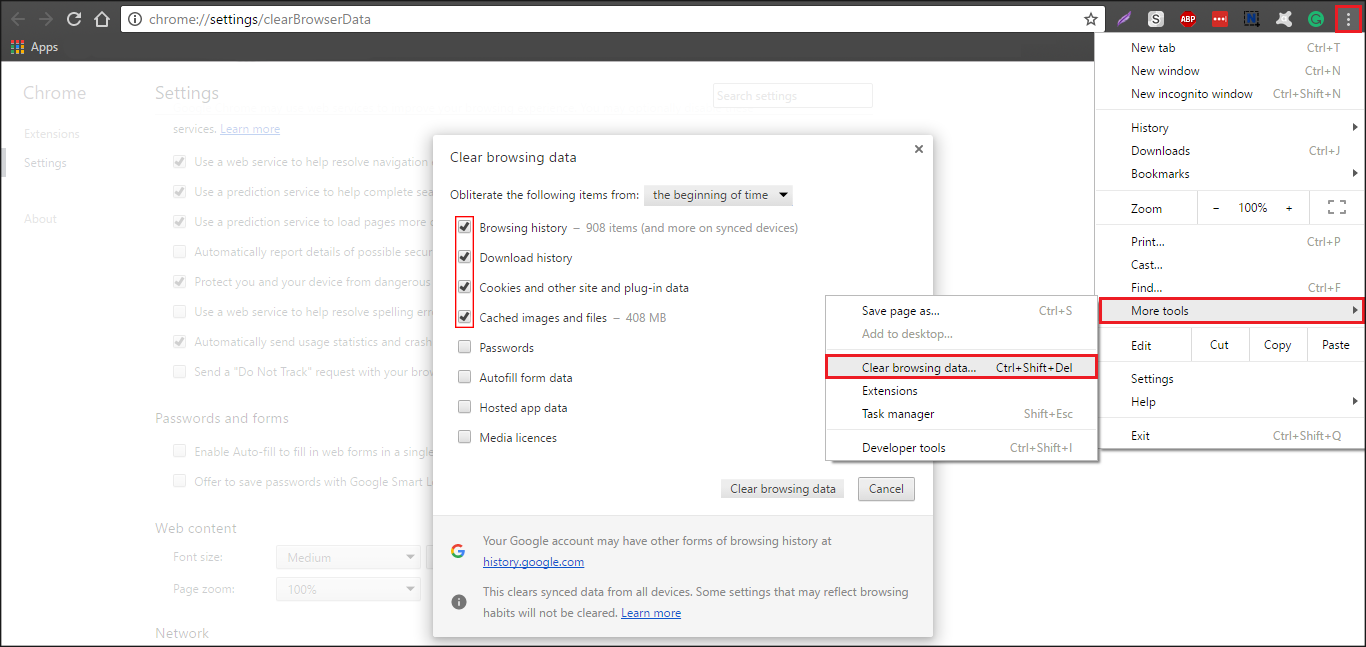 Flush Your DNS to Fix ERR_TUNNEL_CONNECTION_FAILED in Chrome.
If nothing so far has helped, you should reset your DNS settings, then check to see if the error has been removed. If you aren't sure how to reset your DNS check out the following guide.
How to Flush Your DNS to Reset Connection on Windows 10 and macOS.
Reset Google Chrome to Fix ERR_TUNNEL_CONNECTION_FAILED.
If you've come this far without any luck, you can reset Chrome back to default settings. This the next best thing to a fresh installation and doesn't require you do redownload Chrome. If you haven't done this before, check out the following Link: How to Reset Google Chrome to Factory Defaults.
What if Nothing So Far Has Worked?
If nothing above has helped fix ERR_TUNNEL_CONNECTION_FAILED, you should uninstall and reinstall Chrome. This will ensure you get a completely clean slate to work from, without any corrupted or damaged Chrome files.