If you have been trying to sign into your Pinterest account and keep getting either of the following error messages 'Failed to Fetch' or 'Deja Vu'. This guide will show you how to remove the error and sign back into your Pinterest account.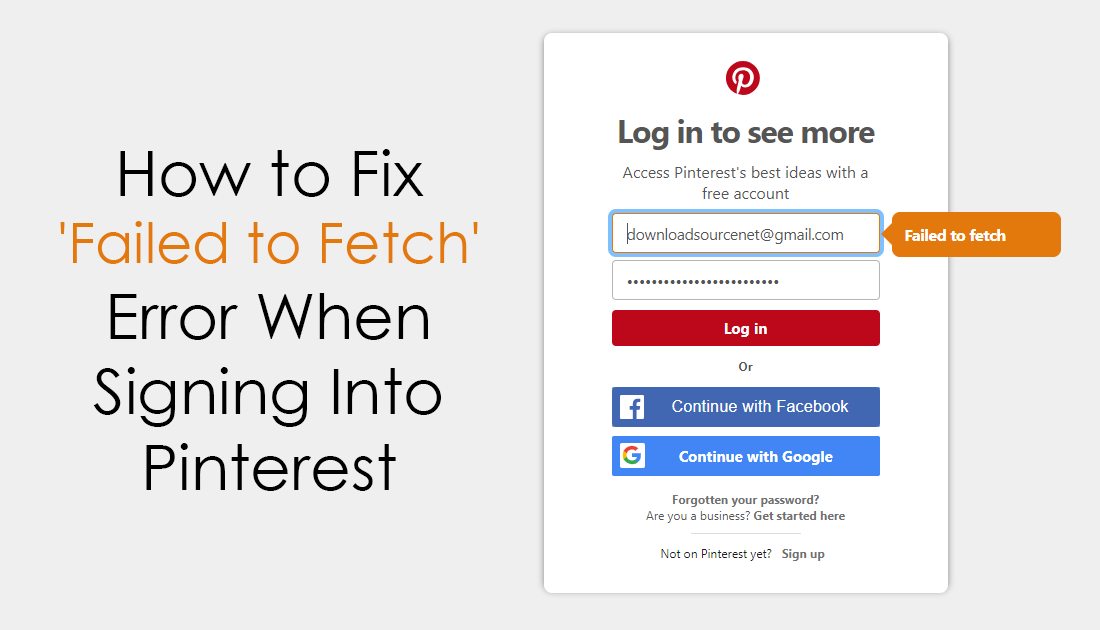 How to Fix Windows Mail App Error 0x8007139f.  
Pinterest is ranked as one of the world's top websites, offering countless creative ideas and inspiration as well as tips and tricks across an almost endless list of topics. It's also one of the most stable websites on the Internet, rarely suffering from any outages, dropouts or failures.
As reliable as Pinterest is though, it does have a few sign-in issues, all of which aren't actually Pinterests fault. Nine out of ten sign in error messages you receive from Pinterest are actually linked to your computer, browser, and extensions. Thankfully the fixes are relatively simple and won't require much work on your end.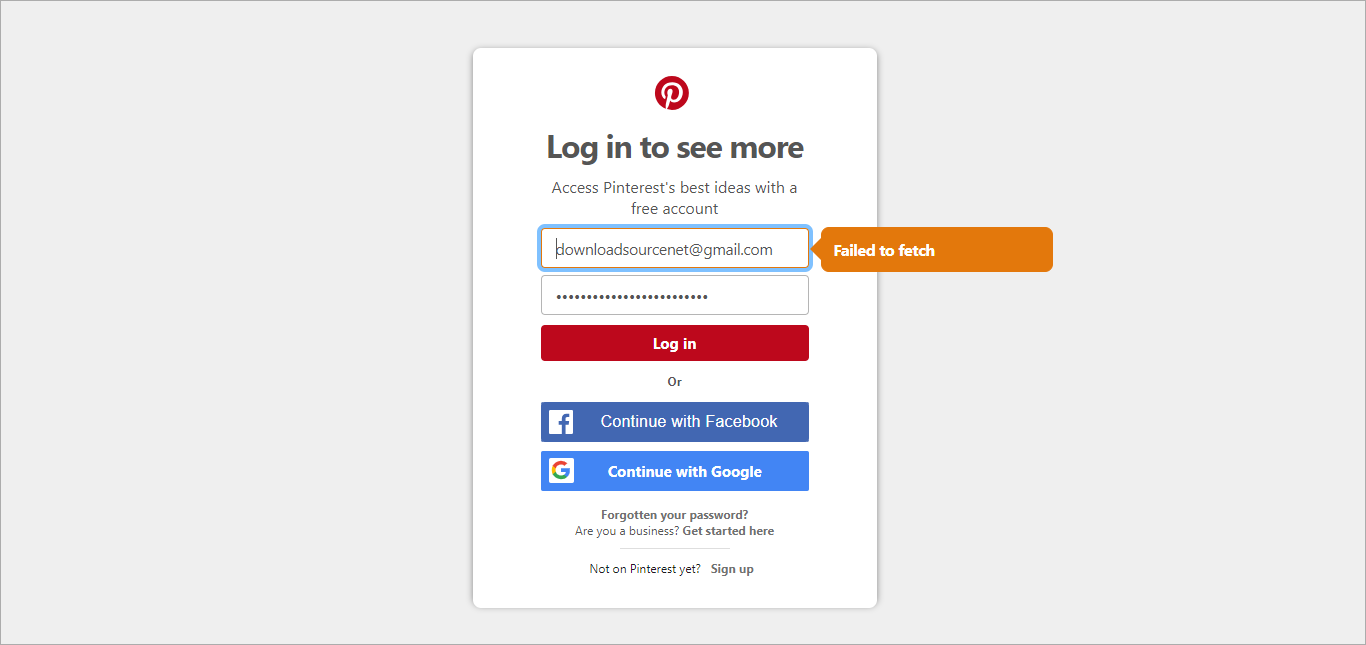 How Do You Fix Pinterest Sign-in Error 'Failed to Fetch'?  
To begin, the first thing you need to do is open your browser in Private Mode/Incognito Mode. This will allow you to open Pinterest without any extensions active. To open your browser in private mode/incognito mode right-click on the icon and select the option from the list. When you have your browser open in private mode sign into Pinterest, if everything works normally the problem is definitely local.
The next thing to do to fix 'Failed to Fetch' Pinterest sign in error is to clear your browser's cache. If you have never done this before the following article has all the instructions you need for Firefox, Chrome, and Edge.
How to Clear Your Browser Cache and Cookies.
Once you have cleared your cache and cookies, Restart your browser, then try to sign into your account. If everything is working congratulations. If you still can't sign in, try the following.
If you still can't sign in after clearing your cache, the next thing to do is disable any of your privacy protection extensions. Extensions like Ghostery, Privacy Badger, Ad-Block, etc. Simply disable them one by one until you can sign into your account. Once you have signed in, make Pinterest remember your password then re-enable the extension. In my experience, Privacy Badger is usually the one causing both of these errors. If you stay logged in, you can re-enable the extension without any issues, the sign-in page of Pinterest is the only page that extensions seem to cause issues.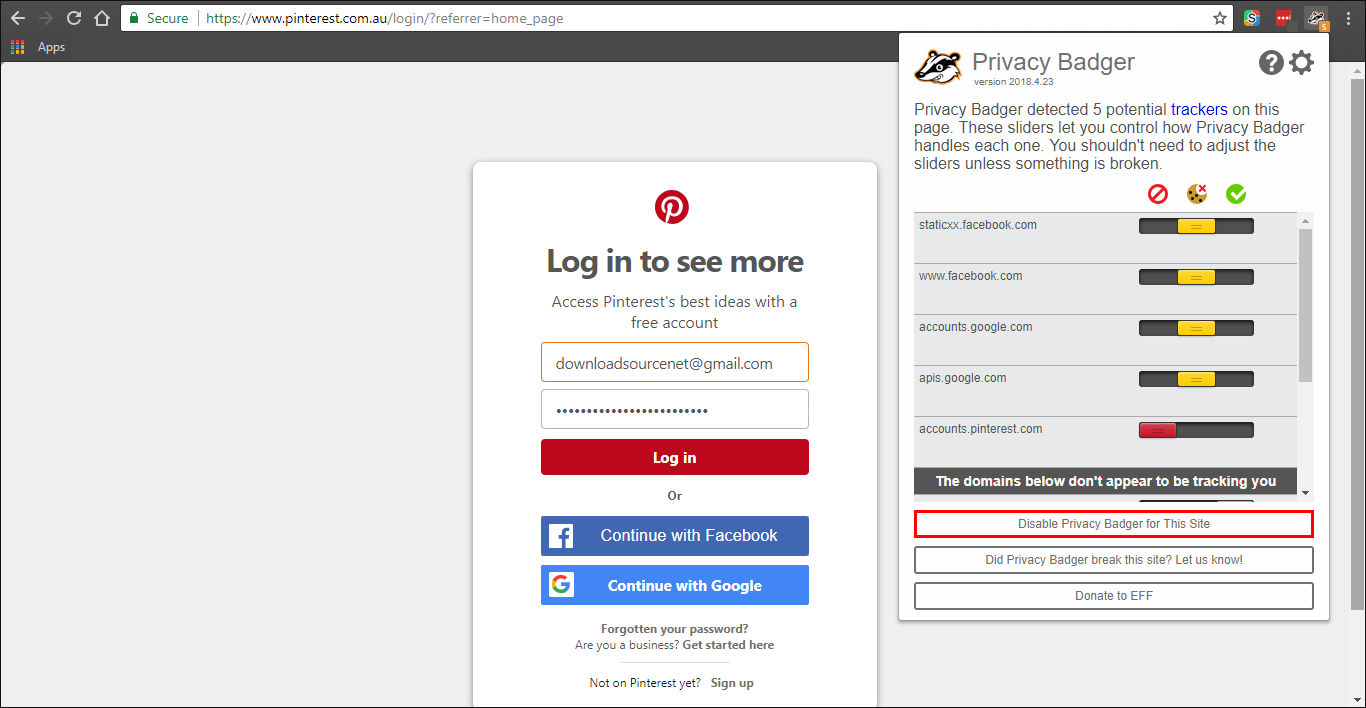 Note: Whitelisting Pinterest in your extensions will also fix both error messages, allow you to sign into your account normally.
For some strange reason you will probably find that a cache clean will fix the issue on Firefox whereas the extension solution works better on Chrome, however, both solutions work well when combined on either browser.