If you have recently tried to connect a printer to your Windows 10 computer but keep getting error: USB printer port missing. This article will show you several different things you can do to fix the issue and restore full and proper printer functionality on your Windows 10 PC.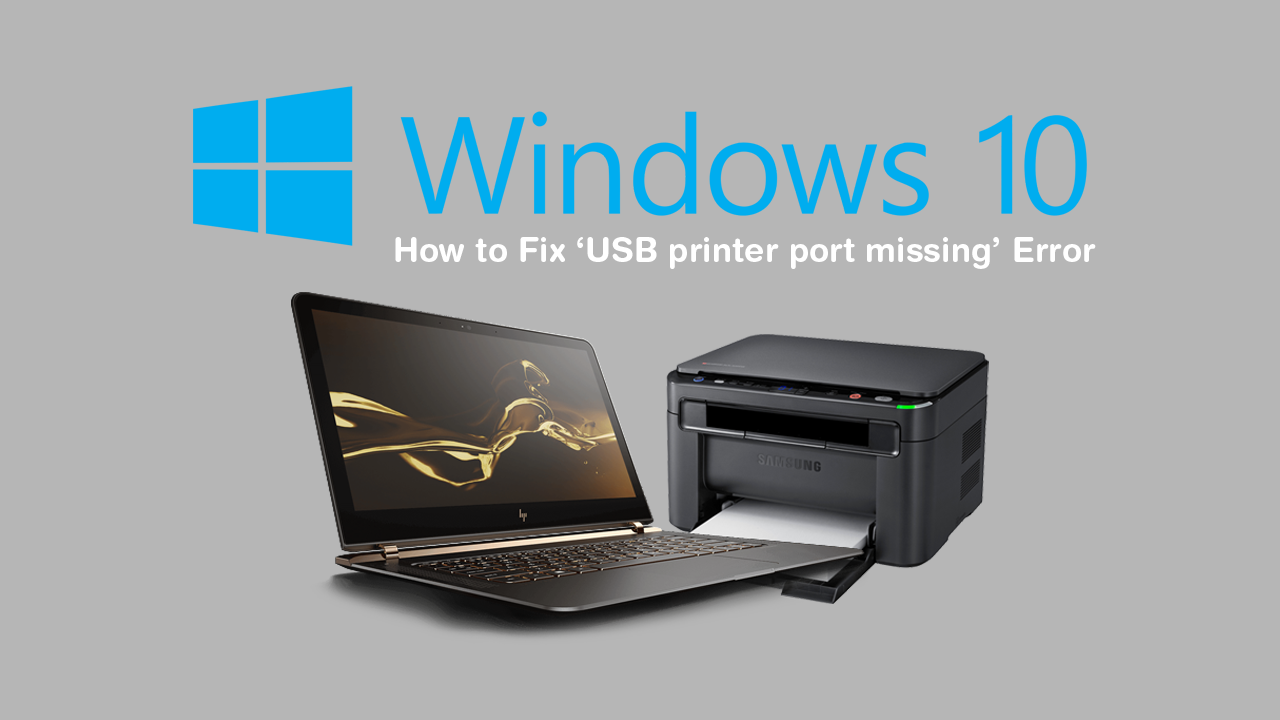 How to Copy Facebook Photos & Videos to Google Photos. Backup Facebook Photos & Videos to Google Photos.
Error messages like 'USB printer port missing' on Windows 10 are some of the operating systems most common and annoying problems. More often than not they appear randomly and without any noticeable changes having been made to the operating system. Sometimes a single restart is enough to cause drama. 
Thankfully most annoying Windows 10 errors can be resolved without much effort at all, so follow along closely as this article introduces you to several easy fixes. Before you start the more involved steps shown below. Make sure you have scanned your computer using antivirus and anti-malware software. Avast, AVG, Malwarebytes or Windows Defender get the job done. 
Related: How to Export Passwords From Microsoft Edge. (Transfer Save Passwords From Edge)
How Do You Fix: 'USB printer port missing' on Windows 10?
A lot of the time how you shut down your computer and printer will determine what kind of trouble you'll find yourself in the next time you boot them up. According to Microsoft support, the best way to attack this problem is as follows. First, shut down your computer as you normally would. Next, make sure your printer is connected to power, the turn it on. Finally, connect your printer to your computer via the USB cable, then turn your computer on. 
When your computer boots sign into your account (if you have one set up) and Windows 10 will take care of the rest of the process. Sadly this isn't the most useful of fixes, but it will allow you to use your printer after getting repeated 'USB printer port missing' error messages. At this stage, there isn't a permanent solution but Microsoft is working on a fix for the issue. How long that will be, remains to be seen.
On a Side Note…
If you also use Facebook Messenger Rooms from time to time, you'll more than likely be looking for a way to blur backgrounds during video calls. Although Facebook Messenger Rooms isn't focused on a professional user base you never know when this feature may come in handy. This guide will also show you how to get custom backgrounds for Facebook Messenger Rooms.