Instagram has been on fire this month, releasing a ton of new features to an already feature-packed app. First, we saw Instagram Remix, followed closely by Instagram Archives and Highlights and now we have been given the ability to follow Hashtags. If you haven't yet figured out how to follow a hashtag, this guide will show you how.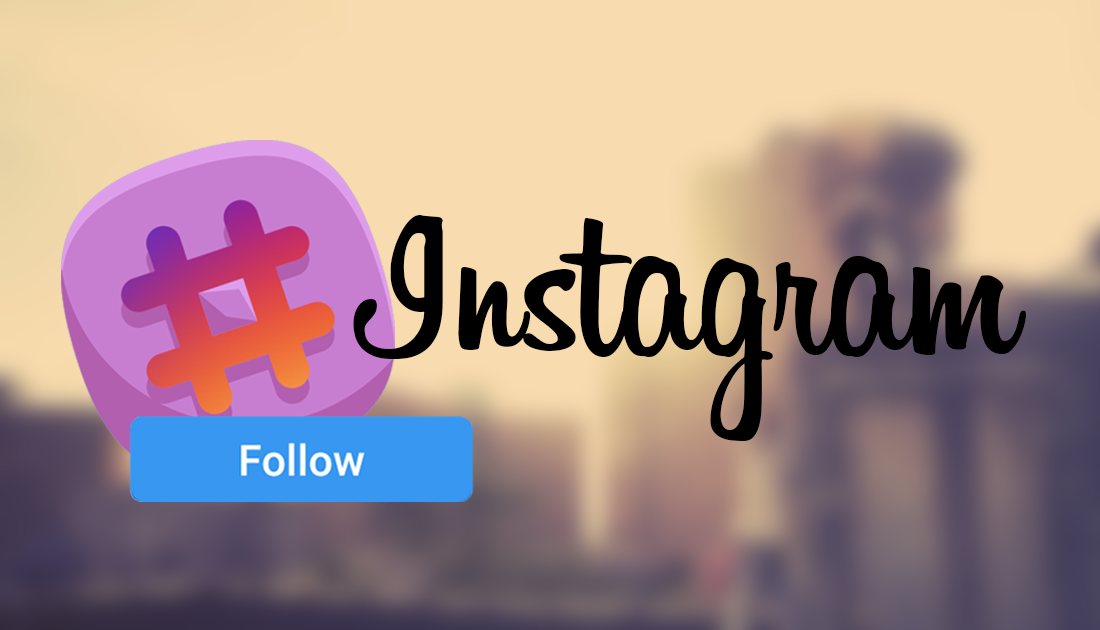 How to Get an Analytical Breakdown of Any Instagram Profile.
Snapchat must really be feeling the squeeze at the moment, with Instagram clawing back a massive amount of market share in the last few months, spurred on by the addition of new features, three of which have all dropped this month. Of all three features, it's the third feature I find the most interesting, as it allows you to follow specific hashtags in the same way you would normally follow a person, company, parrot, etc.  
For example, if you are a big fan of the outdoors, you can now follow the Outdoors hashtag and get a wider range of content filtering through your Instagram feed. Of course, you won't see everything that is posted under the Outdoors hashtag but it is a nice way to break up your Instagram feed. For the moment, you'll generally only see pictures and videos from followed hashtags every 7- 12 pictures you scroll. If you can't seem to work out where to find or how to follow Hashtags on Instagram, check out the guide below.
If you would like a little more information about the other two features you can check out their respective guides below.
How to Pin Stories to Your Instagram Profile.
How to Start Following #Hashtags on Instagram.
As always, the first thing you need to do to get access to all the new Instagram features is update your app. Once your app is at version 25.0.0.26.136 or higher, you will be able to access all the new feature, including Hashtag following. To start following Hashtags on Instagram open the app and go to the search page, when you are on the search page, tap the search box at the top of the screen, then switch to TAGS. This will allow you to search for specific Hashtags. Now all you have to do is type the specific hashtag you want to follow into the box and tap Follow when the Hashtag page appears.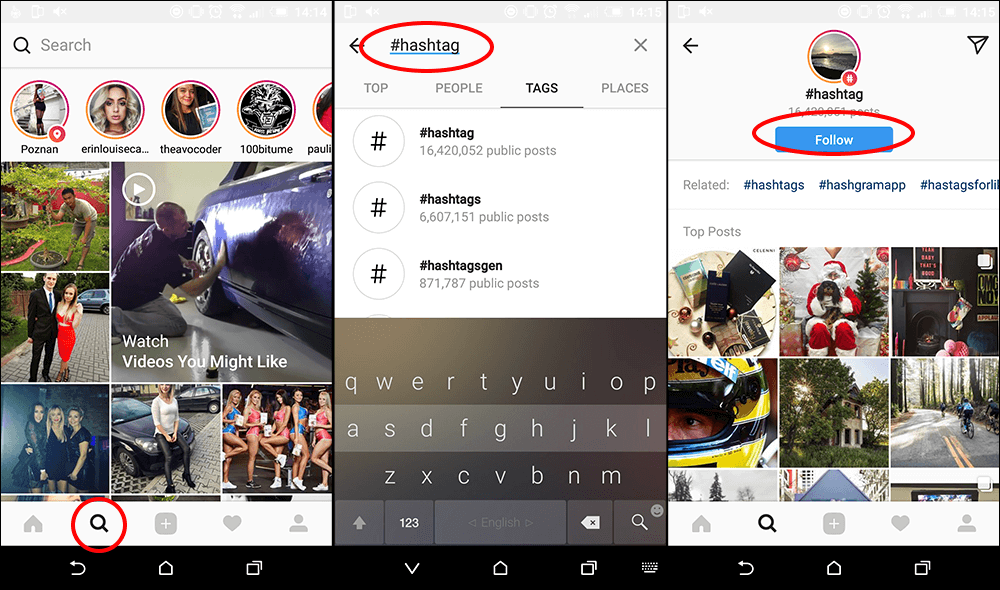 As soon as you have followed a specific hashtag you will start to see random posts mixed into your standard Instagram feed. The pictures and posts coming from the hashtags aren't in any particular order, so you will start to see a really random assortment of content (as random as the hashtag you have chosen can be). Although the feature hasn't been out very long, it's looking like being a minor fix to the duplicate/similar content issue plaguing Instagram at the moment.
In addition to being able to follow hashtags, you can also view the hashtags people are following. For example, you can tap on your friend's account, change to their following page, switch to the hashtags tab and view all the hashtags they are currently following. You can also do the same with your own profile, should you wish to do a major hashtag clean out.