If you are currently trying to format a drive on Windows 10 but can't because Windows says it is currently in use by another program, service, or process. This article will show you how to quickly and easily fix the issue, allowing you to format the drive without any further issue.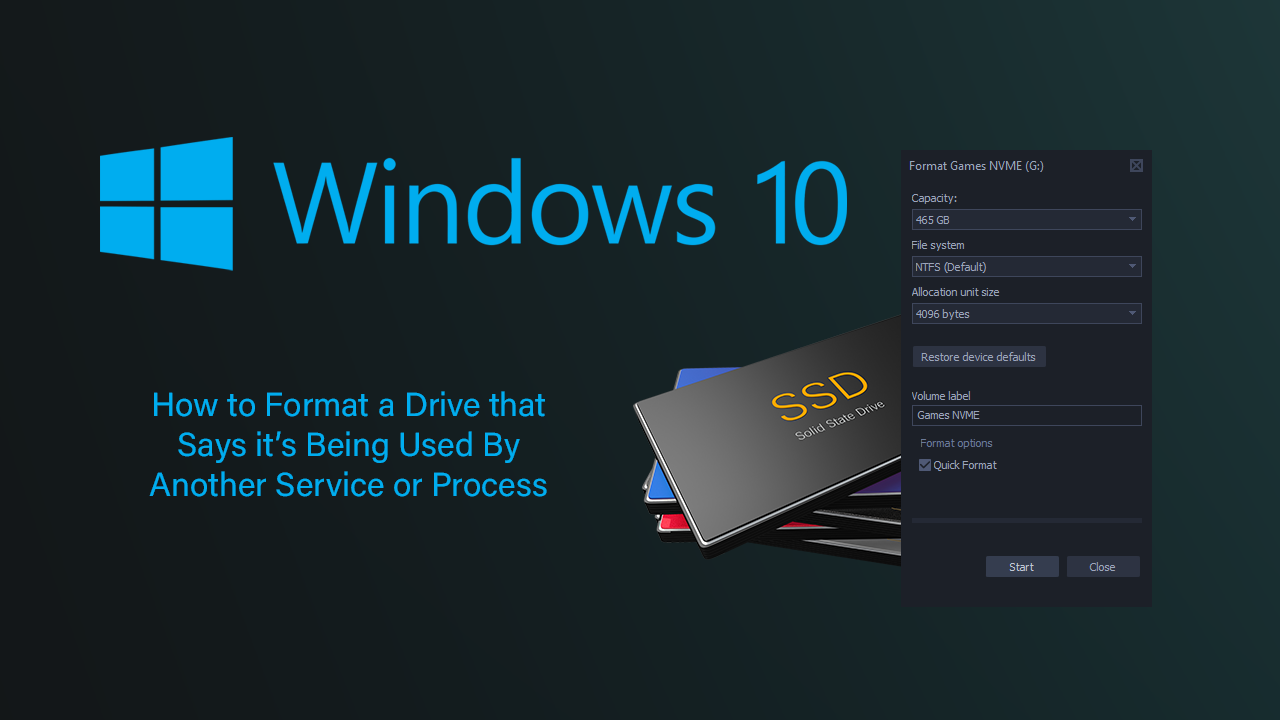 How to Force Xbox Only Players in Call of Duty Warzone. (Disable Crossplay in COD: Warzone on Xbox.
For an operating system that can be extremely simple and easy to use, Windows 10 can and does occasionally drop some seriously complicated situations and errors upon us. So much so, that hours can be wasted searching high and low for solutions that quite often don't seem to work. 
Over the years we've seen, diagnosed, and fixed hundreds of different system and hardware issues on Windows 10 but this one has been one of the most difficult to lock down a solution for. The problem in question is caused by the 'page file' which looks after virtual memory on Windows 10, remaining active/being activated on another drive (not only the main system drive) in turn preventing the drive from being formatted.
Note: Even with page filing still enabled on the drive you wish to format it will be possible to completely delete everything on the drive leaving it empty. However, the drive will not be in its cleanest state.
Thankfully the hardest part about this issue is tracking down the problem, so without further adieu let's begin the process of formatting a drive on Windows 10 that is currently used by another process. 
Related: How to Stop Your Windows 10 Computer Shutting Down When Gaming or Watching Videos.
Can't Format Drive on Windows 10, it is in Use By Another Process, Service, Program Fix. (Disable the Page File For the Drive)
To begin the process of fixing a drive on Windows 10 that can't be formatted because it is currently in use, open Control Panel, then click System. Next, click Advanced System Settings and change to the Advanced tab. In the new window that appears click Settings, then change to the Advanced tab in the new window. Finally, click Change.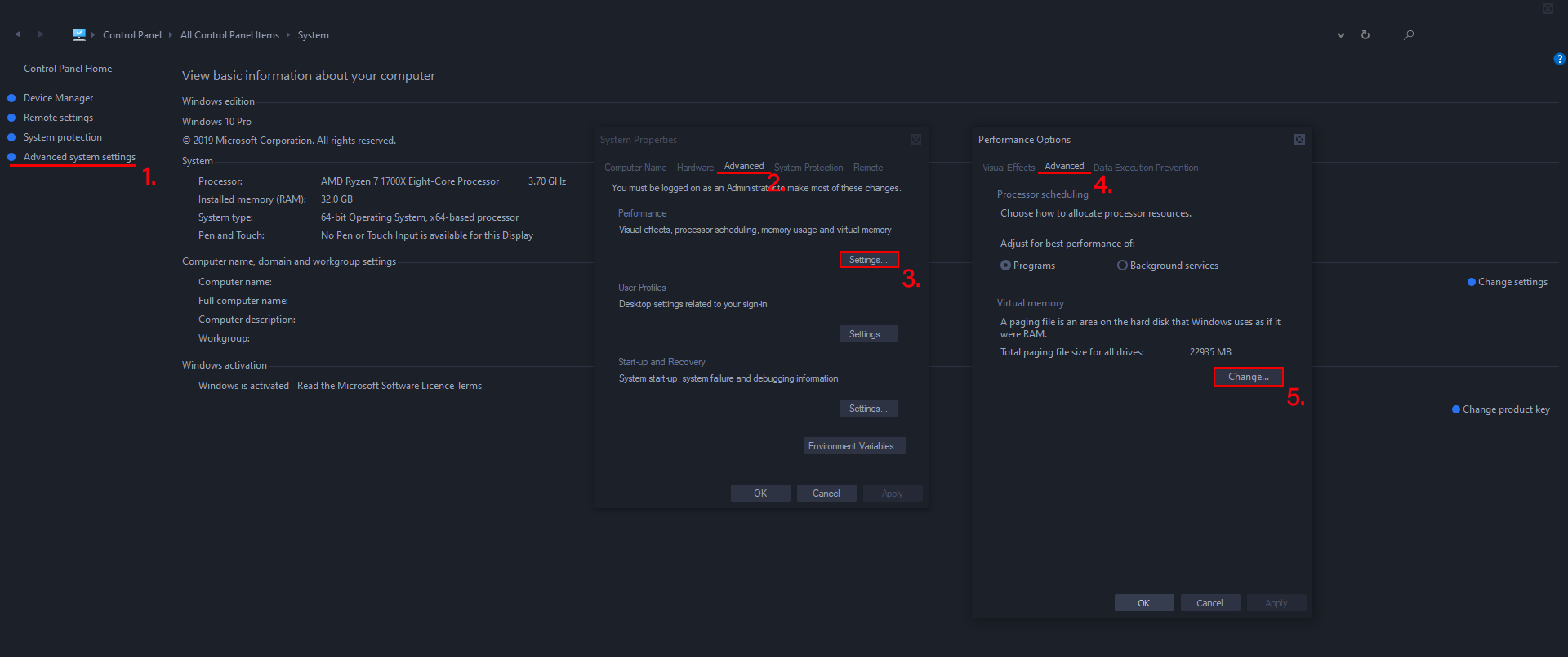 Finally, select the drive that you wish to format, then check the No Paging File checkbox, then click Set. For the last step, Restart your computer and you'll be able to format the drive on boot. If you don't click Set, the change won't take effect and you will have to go back into System Properties to redo the change. Simply changing the size allocated to the drive in question won't completely disable the paging file. Windows will continue to use the drive even though nothing is being written to it.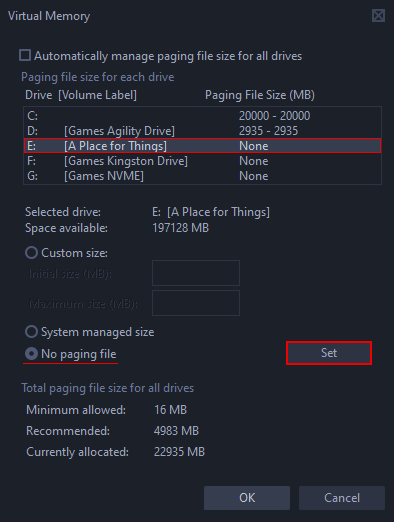 Alternatively, if you don't wish to use this method, you can format the drive from the Windows 10 Advanced Startup menu. Though this method isn't as simple. If you aren't sure how to access the Windows 10 Advanced Startup menu check out our guide here. 
On a Side Note…
If you're also a big Windows 10 user, make sure you take the time to check out the newly designed File Explorer. More than likely it's going to take a fair bit of getting used to, but it does fit with the current material design of Windows 10 very well. It's also a work in progress, so it's best to take it with a grain of salt as it still has a lot of work to go.