If you play Call of Duty: Warzone from an Xbox console and are sick and tired of being destroyed by PC players, cheaters and hackers. This article will show you how to disable crossplay on your Xbox console. If you are using a PS4, crossplay can simply be disabled from COD's in-game interface.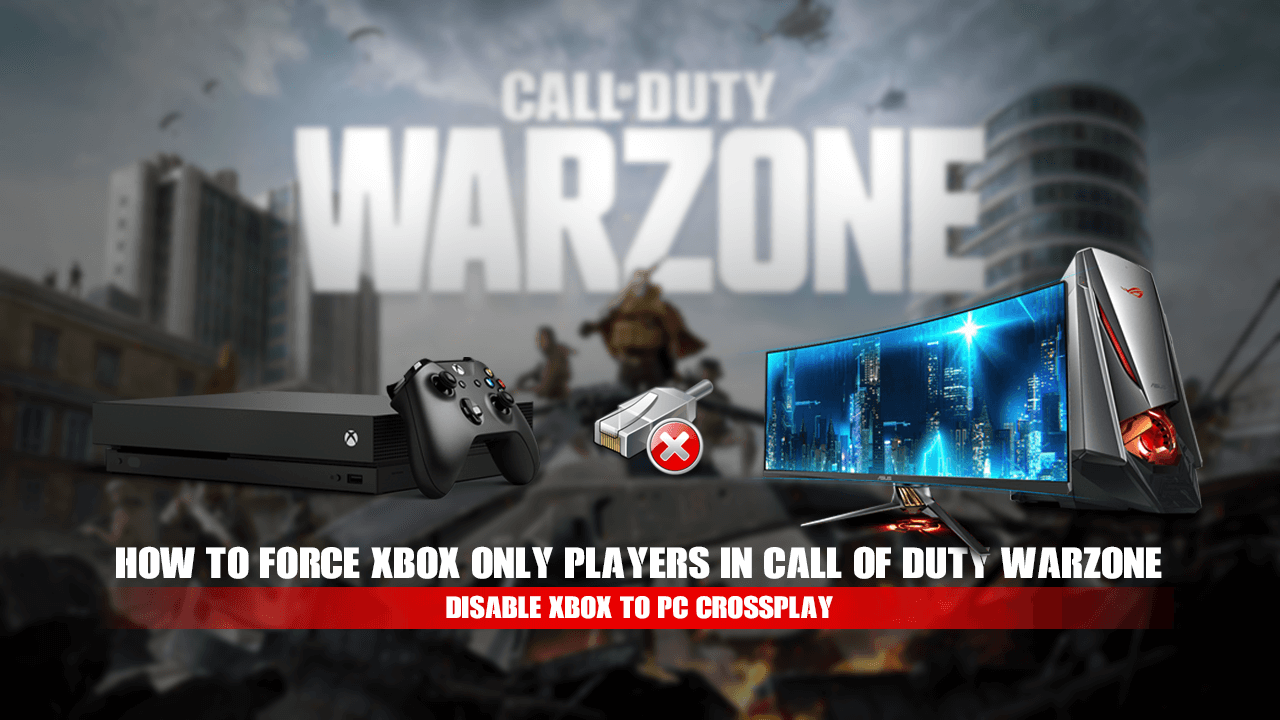 How to Stop Your Windows 10 Computer Shutting Down When Gaming or Watching Videos.
Call of Duty: Warzone is the latest battle royal game to take the world by storm, racking up 30 million players in a matter of days. Although the battle royale concept in COD hasn't really changed all that much from other titles like Apex Legends, PUBG, and Fortnite, Warzone does do quite a few things differently and includes full crossplay support for PS4, PC, and Xbox. 
Sadly, as a result of crossplay support, both PS4 and Xbox players are suffering from huge competitive flaws when versing PC players. Screen refresh rates, FOV and mouse & keyboard hardware all sharing in the player advantage gap. As well as this, crossplay with PC also has the disadvantage of playing with cheaters and hackers who unfortunately plague most PC first-person shooter games in considerable number. 
Related: How to Get a Refund From the Epic Games Store.
How Do You Disable Xbox Crossplay With PC on Call of Duty Warzone? (Disable Xbox to PC Crossplay for Warzone)
At this stage, there is only one way to disable crossplay between Xbox and PC for Call of Duty Warzone and it isn't the most ideal solution because it requires a considerable number of Xbox players for it to work well. Why you ask? Because it requires other people who have also selected this option to play with. 
To disable crossplay on your Xbox in COD Warzone to go Settings, scroll down to Account, then click Privacy and online safety. Here click Xbox Live privacy > View details and customise > Communications and multiplayer. Finally, change "you can play with people outside of Xbox Live". This will revoke all crossplay options and allow you to only match with Xbox Live players. Sadly this will increase your matchmaking times. 
Seeing as cheating and hacking is getting quite bad, it shouldn't be too long before Xbox only lobbies become more popular. In future, it would be nice to see the crossplay options expanded to be far more customisable, allowing for Xbox vs PS4, Xbox vs PC, or full crossplay support. 
It would also be nice to see Activision put some serious thought and money into banning and blocking cheats and hackers. A very popular solution in the past has been to silently place cheaters and hackers into lobbies with other cheaters and hackers. Forcing cheaters to face their own cheats, leaving the rest of us honest players to enjoy the game.
On a Side Note…
If you're also a big Windows 10 user, make sure you take the time to check out the newly designed File Explorer. More than likely it's going to take a fair bit of getting used to, but it does fit with the current material design of Windows 10 very well. It's also a work in progress, so it's best to take it with a grain of salt as it still has a lot of work to go.