If you have been waiting to get your hands on the new version of Microsoft Edge (Chromium) but couldn't because your computer is running Windows 7 or 8. This article will show you how to get your hands on it, now that Microsoft have released compatible versions that work with their older systems.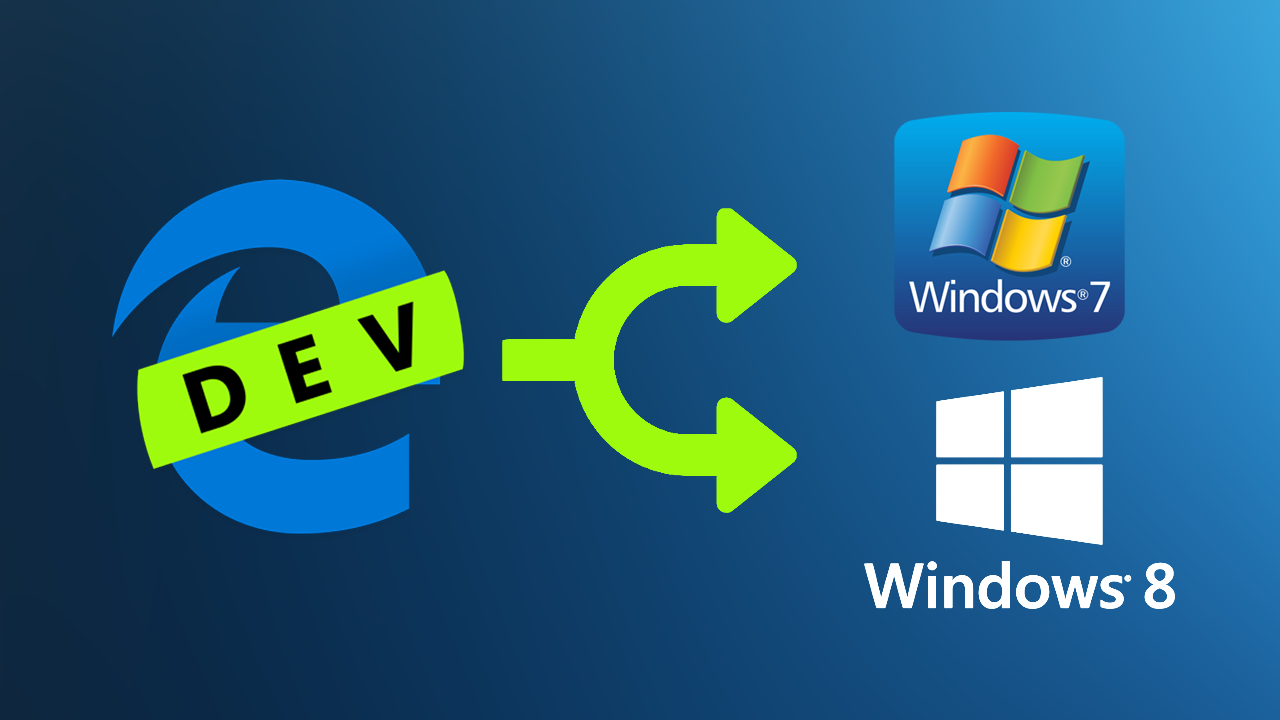 How to Hide Bookmark Text on Microsoft Edge Chromium.
Although Microsoft Edge Chromium has been out for several months now, it has taken quite a long time for the browser to get a version compatible with Windows 7 and 8. The good news is that this has finally changed, with Microsoft just releasing a version which works on both Windows 7, 8, and of course 8.1.
If this is going to be your first time using Edge Chromium, the best way to describe it would be if the original version of Edge merged with Google Chrome. Now that may sound like a strange mix considering they have always been vastly different, but Microsoft has done an exceptional job of building a familiar looking Edge with all the features people love about Chrome. The main ones, of course, being extension access and themes.
So without further adieu, if you are one of the 35% of users still using Windows 7 or 8 continue reading below for full instructions on where to download and how to install Microsoft Edge Chromium on your Windows 7 or 8 devices.
Related: How to Change the Download Speed of Windows 10 Updates. (Customise Windows 10 Update Bandwidth in Mbps.)
Microsoft Edge Chromium For Windows 7 and 8? Yes, Download it Now.
For a company that doesn't usually make things as easy as they could or should be, this time Microsoft has done everyone a favour and made acquiring Microsoft Edge Chromium for Windows 7 and 8 super easy. To begin head on over to the official Edge Chromium Insiders website from your Windows 7 or 8 device, then click the blue Download Dev Channel link. This will take you to the latest Dev build of Edge Chromium for your compatible operating system. From there simply download the browser and install it on your computer as you would any other software.
If however, you would rather partake in the Canary build (less stable with new features more often) click the More Platforms & Channels options below the big blue link. This will take you to the main Edge versions page where you can select to download Beta, Dev or Canary. Again simply select the one you wish to download, install it and you're ready to go. Just be aware that if you are using Canary, it may not be as stable as you'd like and may be prone to crashing etc.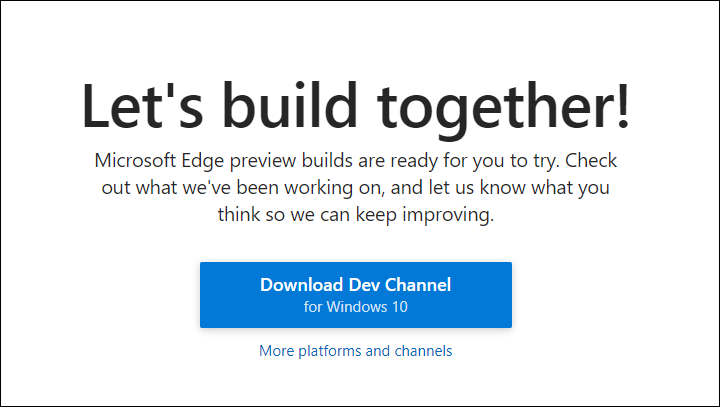 While you are using Edge Chromium make sure you take advantage of Microsoft's current feedback option in the top right-hand corner (the little smiley face) clicking this will allow you to send any feature suggestions or bug reports, etc straight to Microsoft. The more feedback and feature requests Microsoft get, the more likely they are to implement them so make sure you send ideas through, even if they sound silly. You never know how many other people have had the same exact thought. Before you go, feel free to check out some of our other Microsoft Edge Chromium Guides.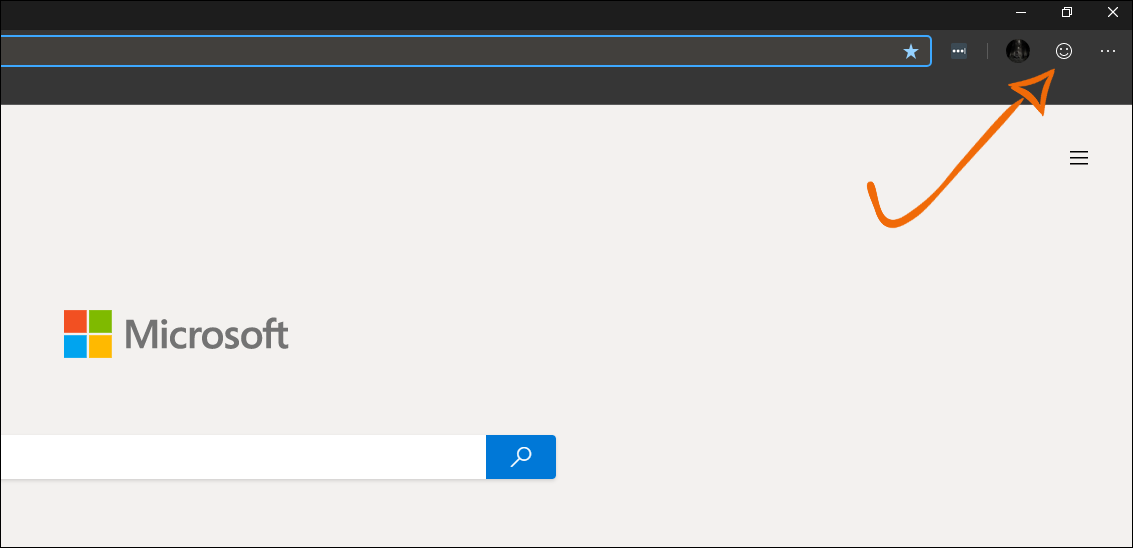 How to Hide Bookmark Text on Microsoft Edge Chromium.
How to Use Chrome Themes on Microsoft Edge Chromium.
How to Enable Sync Between Edge Chromium and Edge Android. (Enable Edge Chromium to Edge Android Sync)
How to Install a Website as an App on Windows 10 Using Edge Chromium. (Install Web Apps Using Microsoft Edge Chromium)
.
.