If you have recently downloaded Snaps, new Snap Camera for Windows 10 with the intention of using it in Skype, but can't quite figure out how to get it working. This article will guide you through the entire configuration process.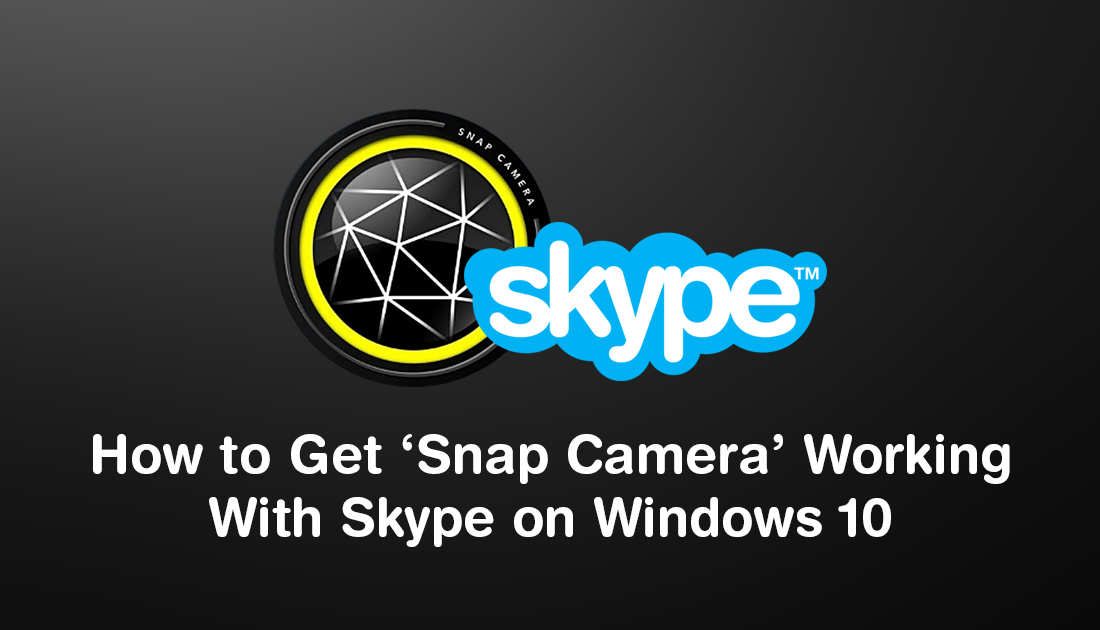 How to Transfer Windows 10 Sticky Notes to Microsoft Outlook. (Sync Sticky Notes With Outlook)
After months and months of waiting, Snap, the creators behind Snapchat have finally released a new product. The product is called 'Snap Camera' and is slightly different to the usual stuff Snap fans are accustomed to. Instead of being solely for mobile devices, Snap Camera has been created for use on computers, both Windows and Mac.
Snap Camera is quite clever actually as it allows anyone with a computer and webcam to use Snapchat filters from any program, app or service that utilises the webcam. For example, you can use Snap Camera in, Skype, YouTube, Twitter, Twitch, etc.
Although the process works very well when set up, it can be a bit troublesome for inexperienced users to configure, especially on Skype. So if you do find yourself having some trouble with Snap Camera and Skype, below is a quick guide on setting them both up to work together.
Related: How to Make Firefox Match Your Windows Theme Settings Automatically. (Dark or Light Themes)
Why Isn't Snap Camera Working on Skype? (Skype Doesn't Detect Snap Camera)
As the Snap Camera promotional video does a fantastic job of making snap filters look easy to use on computer, it's easy to understand why so many people are having trouble using it. At first glance, it seems as simple as downloading Snap Camera, installing it, then running it. However as you are now aware, it does require a little configuration, so let's begin.
To begin, make sure you have downloaded and installed Snap Camera. Once you have it installed on your computer make sure Skype is closed then re-open it again. (If you had Skype open during the installation of Skype Camera Skype won't detect it).
After you have done this, open Skype again, then sign into your account as you normally would. When you are signed in, open Settings, then select the Audio and Video tab in the left-hand pane. Finally, click the drop-down box in the top right-hand corner where your webcam is listed and click Snap Camera. With this change, Skype will detect the Snap Camera client as the new webcam source.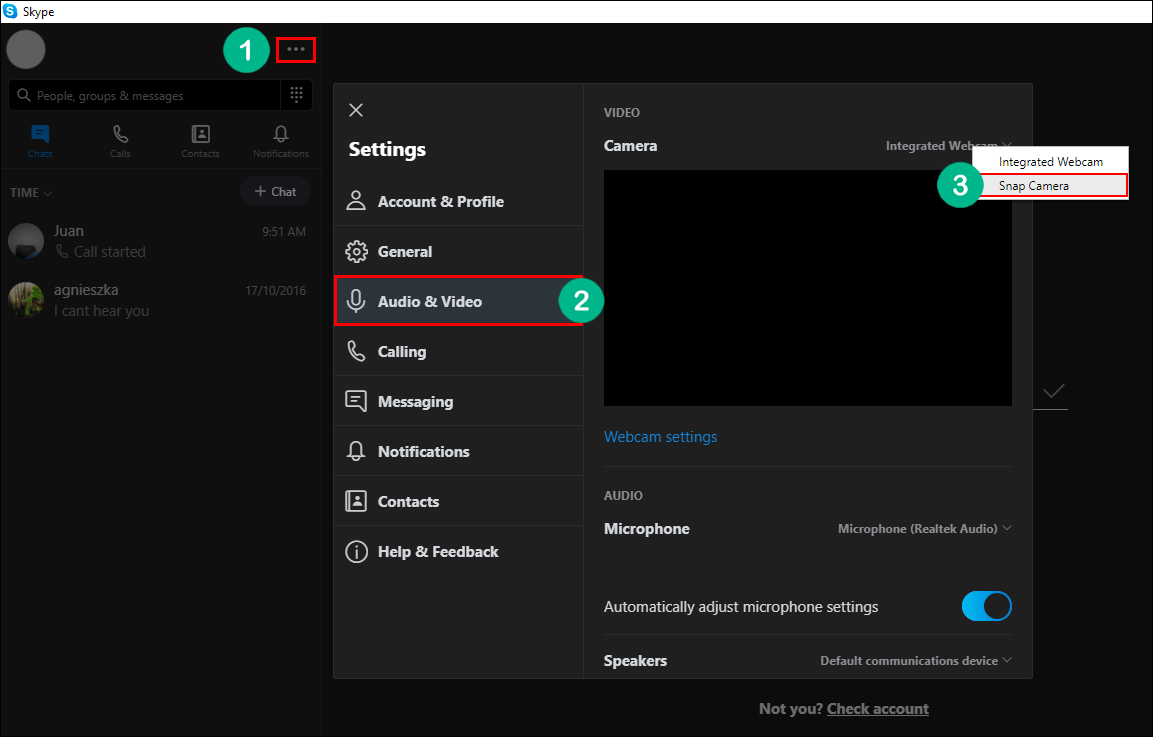 Now you can open Snap Camera and start using filters. Just remember that you will always need to have Snap Camera open and running in the background to keep filters active. If you close Snap Camera during a Skype call all filters will stop appearing. If you intend to use Snap Camera in other programs, you can basically follow the same steps shown here, as the process is almost identical. However, if you need more information for services like YouTube, Twitter, Twitch, etc, make sure you check out the following article, which goes into a little more detail.
How to Get Snapchat Filters For Your Webcam on Mac and Windows. (Snap Camera)