If you would like to transfer all your Facebook contacts details over to your Gmail account, follow along as this article shows you a sneaky workaround that allows you to move contacts from Facebook over to Gmail in bulk. Saving you from added each contact individually.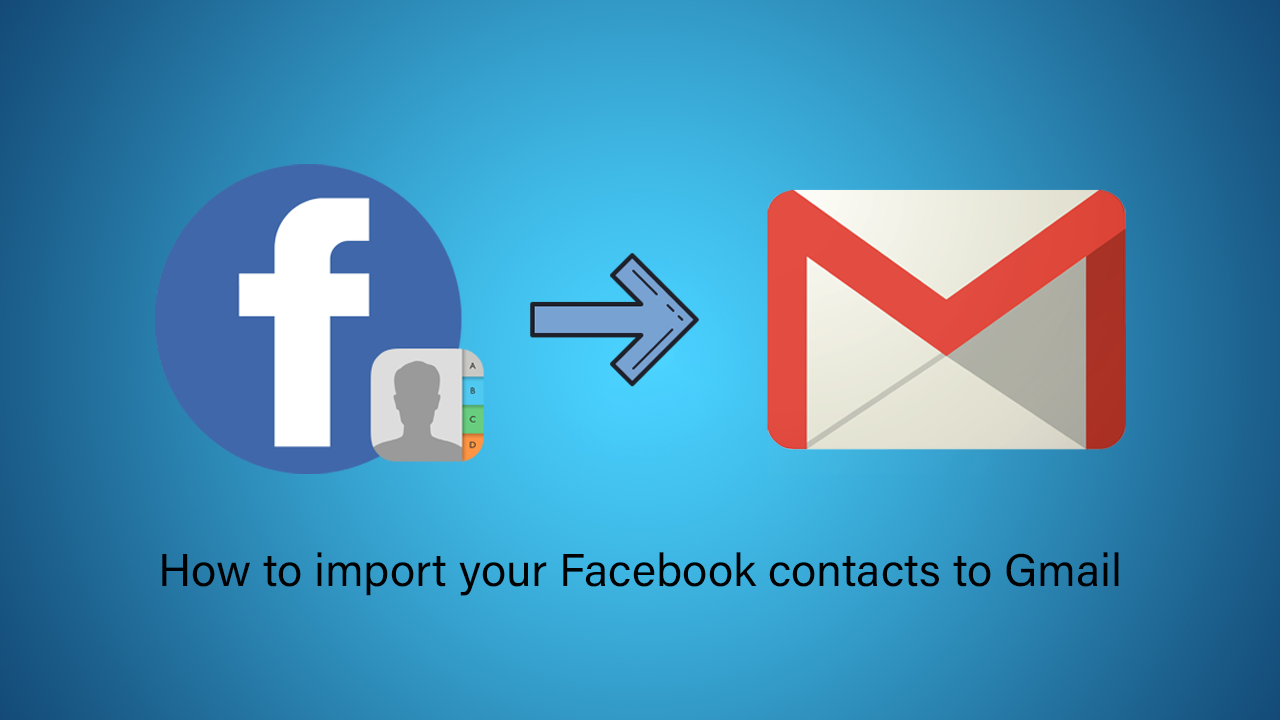 How to fix Google Chrome not displaying anything properly. Chrome displaying random text fix.
Because Facebook and Google are in strict competition there aren't a lot of transfer options available between the two services to make life easy. The only option that currently exists between the two is a single backup/move photos option that allows you to move photos and videos from Facebook to Google Photos. 
Thankfully, there are a couple of sneaky workarounds you can use to perform other tasks. One such trick will allow you to move all your Facebook contacts over to your Gmail account. Although this isn't a featured option for either of the two services it can be done using a curious method. 
Related: How to move Microsoft Authenticator to a new phone. Transfer Microsoft 2FA to a new device.
How do you move all your Facebook contacts details over to your Gmail account?
To move all your Facebook contacts over to your Gmail account you'll first need to download a copy of your Facebook data, selecting only your contacts (to save a little time). To do this, log into your Facebook account, then click the drop-down arrow in the top right-hand corner and select Settings & Privacy > Settings. On the next page click Your Facebook information in the left-hand pane, then, Download your information from the central pane.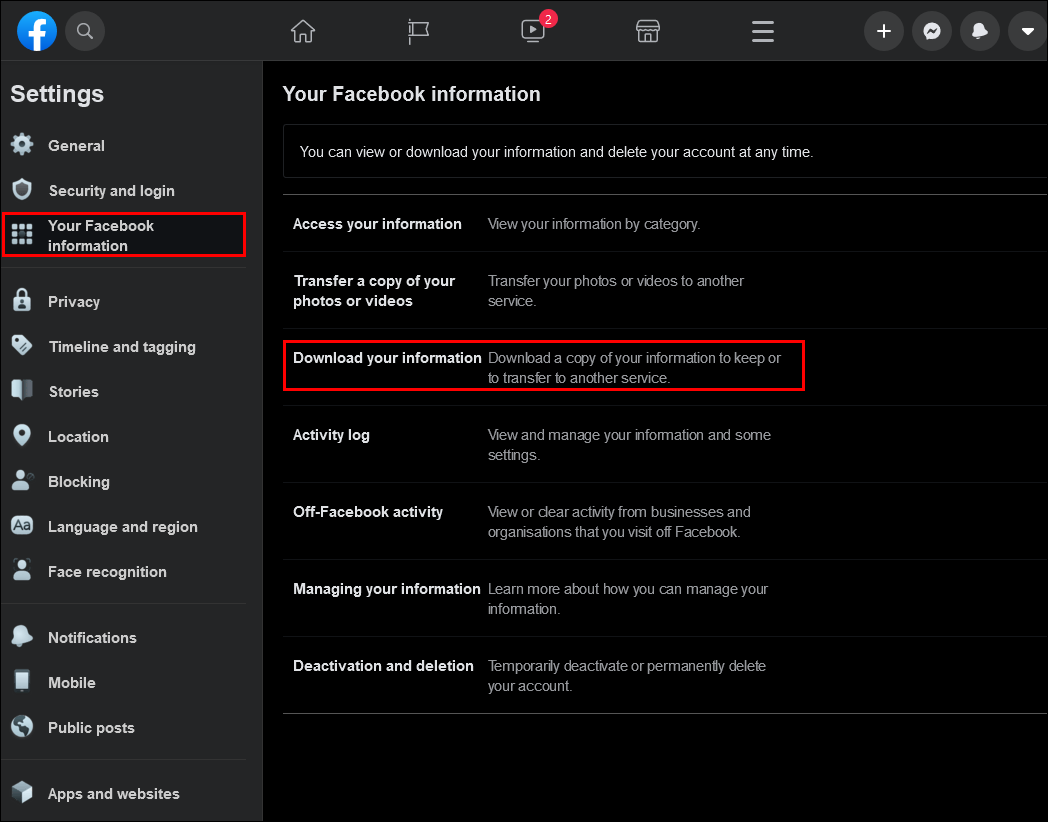 This will open a new page with a long list of content you can download. If you wish to download everything, feel free to leave all the boxes ticked. However, as we only need contact details for this process we'll be unticking everything else except Friends. Now just follow the process shown by Facebook, then download the zip file generated. 
Extracting your Facebook friends contact information.
Now that you have the data file from Facebook on your computer, extract it to a location of your choice. Next, locate the Friends HTML file located within the extracted data. Once you have this file, you'll need to convert it into a CSV file to upload the data to Gmail. In order to do this, you'll need to head on over to https://convertio.co/ and upload your file. Once it has been uploaded, make sure you set is to convert to CSV. After a few short moments of converting, download the new CSV file. 
Importing Facebook contact data into Gmail.
Now that you have a CSV file of all your Facebook contact information you can import the information into Gmail. To do this head on over to Google Contacts https://contacts.google.com/ and click Import in the left-hand pane. Next, simply upload your CSV file and follow the prompts to complete the process. Now you can head on over to Gmail and you'll have access to all your Facebook friends contact information. Just be mindful that not everyone adds their full details to Facebook so not all the data may be accurate.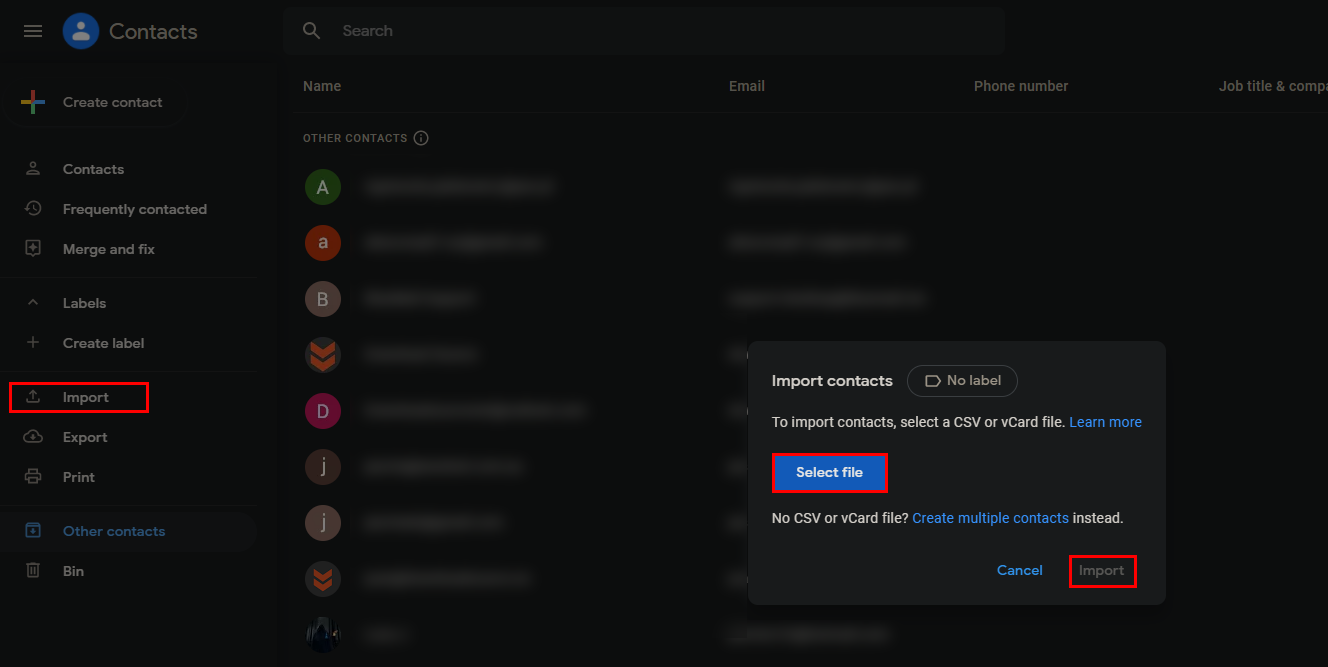 On a side note...
Slightly off-topic, however, something very important to look into is our guide on deleting your Off Facebook Activity. This is all the information that is shared between Facebook and your device, apps, websites, etc. Just about everything you do on your phone can be sent back to Facebook in a log, so make sure you find out how to limit and reduce what information is used and how it can be reduced. 
How to delete your Off-Facebook Activity. (Information shared between Facebook and businesses)