If you have been looking for a way to merge multiple Fortnite accounts into one primary account since crossplay was released. Wait no longer! The feature has finally been released and allows you to merge 2 Fortnite accounts into one primary account. Giving you access to the contents of both accounts in one simple, easy to find location.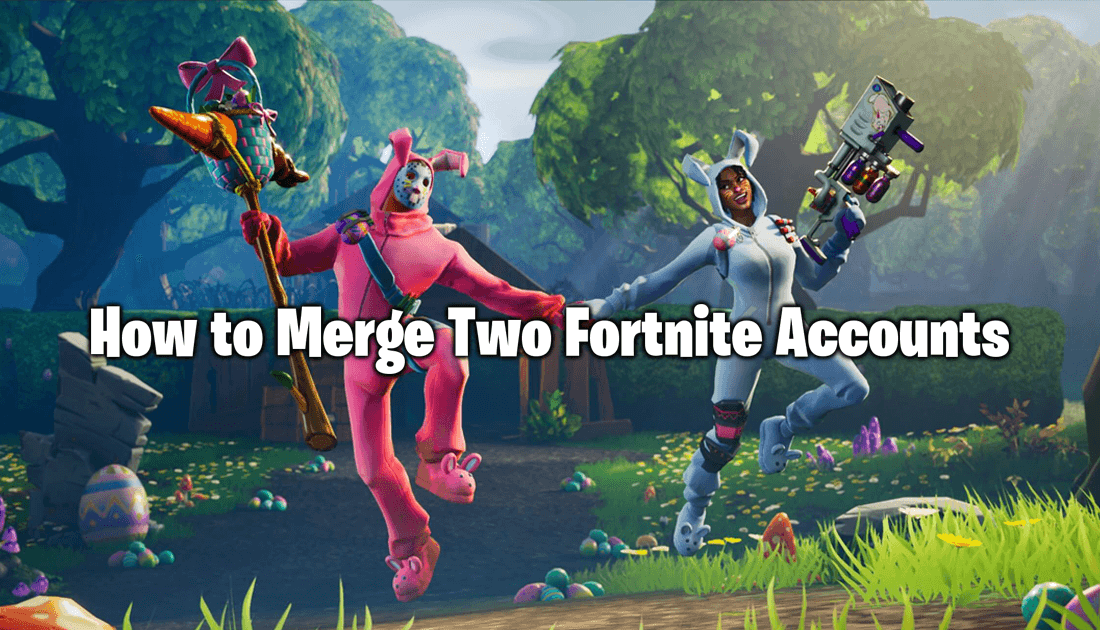 How to Play Audio From Chrome Tabs Through Different Playback Devices.
When Fortnite first hit PlayStation 4 there was quite a lot of controversy surrounding Sony's stance on Cross Play. Although this has since been peacefully resolved, Sony took a hardline stance on preventing players playing with their counterparts on Xbox and Nintendo Switch. As a result, to play on both devices, it was a requirement to create a separate Epic account to play on Switch or Xbox. Now that the rivalry has been put to rest, there's no longer a need for multiple accounts.
To simplify things even further and put the cross play saga behind them, Epic has decided to allow users to merge there Fortnite accounts, which lets you link console logins and merge Fortnite cosmetic items and V-Bucks from one account to another! As awesome as the feature is though, there are quite a few prerequisites that must be met, so follow along as we go through them.
How Do You Merge Fornite Accounts? Fortnite Account Merger Requirements.
Before you can even consider merging your Fortnite accounts, you'll need to make sure your accounts meet the following requirements.
First up, one of your accounts must have played on Xbox One or Nintendo Switch and the other must have played on PS4 before the 28th of September 2018. If you don't meet this requirement, you won't be able to merge your accounts.
Your account can't currently be banned or disabled.
Thirdly, this process isn't instant and you will have to wait up to two weeks before in-game items and Vbucks will be merged to your primary account.
You need full email address access to both of the accounts you wish to merge.
If you have duplicate third-party login information such as Facebook on both of your accounts (Primary and Secondary) the secondary login will be unlinked. (You can unlink it prior to merging should you choose to manually do so)
Battle Royale: Will let you merge any and all cosmetic items.
Save the World: Will let you merge Llamas, Defenders, Heroes, Schematics, Survivors, XP, Evolution and Perk Materials.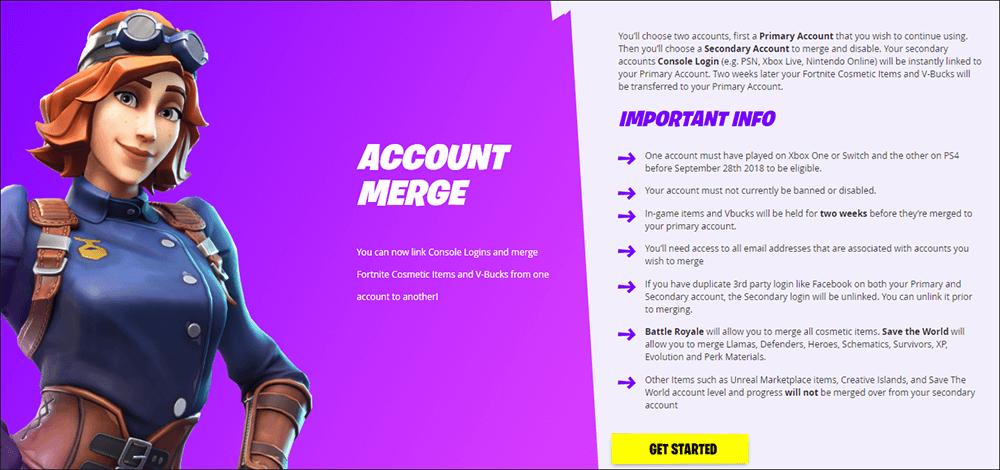 Note: Other items such as Unreal Marketplace items, Creative Islands, and Save The World account level and progress will not be merged over from your secondary account.
Again! You need to remember that this process is not instantaneous. And items from your secondary account will be held for two weeks before being moved over to your primary account.
Merging Your Fortnite PS4 Account With Your Nintendo Switch or Xbox One Account. (Or visa versa)
If you've met all of the requirements listed above, the process is super simple. All you need to do is head on over to the specially created Fortnite Account merger page, then follow the steps provided by the tool.

Fortnite Account Merger Page.
Once you have clicked Get Started, the most important thing to do is sign into your Primary account first. This is important as everything will be merged to this account. If you make a mistake here there is no way to reverse the change. So before you finalise the merge, make sure you use the Preview Merge option at the bottom of the page. That's it! Once you've seen the process through to the end, all you have to do is wait!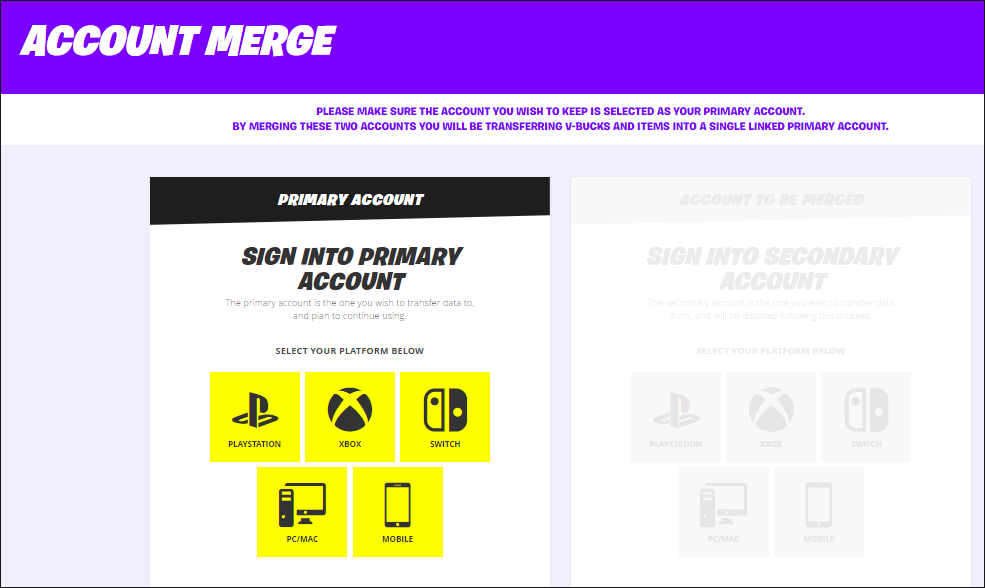 .