Learn how to play two videos side by side with synced controls. A handy tool to utilise if you ever need to have two of the same video or two different videos playing in sync. Although this may seem like a strange scenario, there are practical and logical use cases.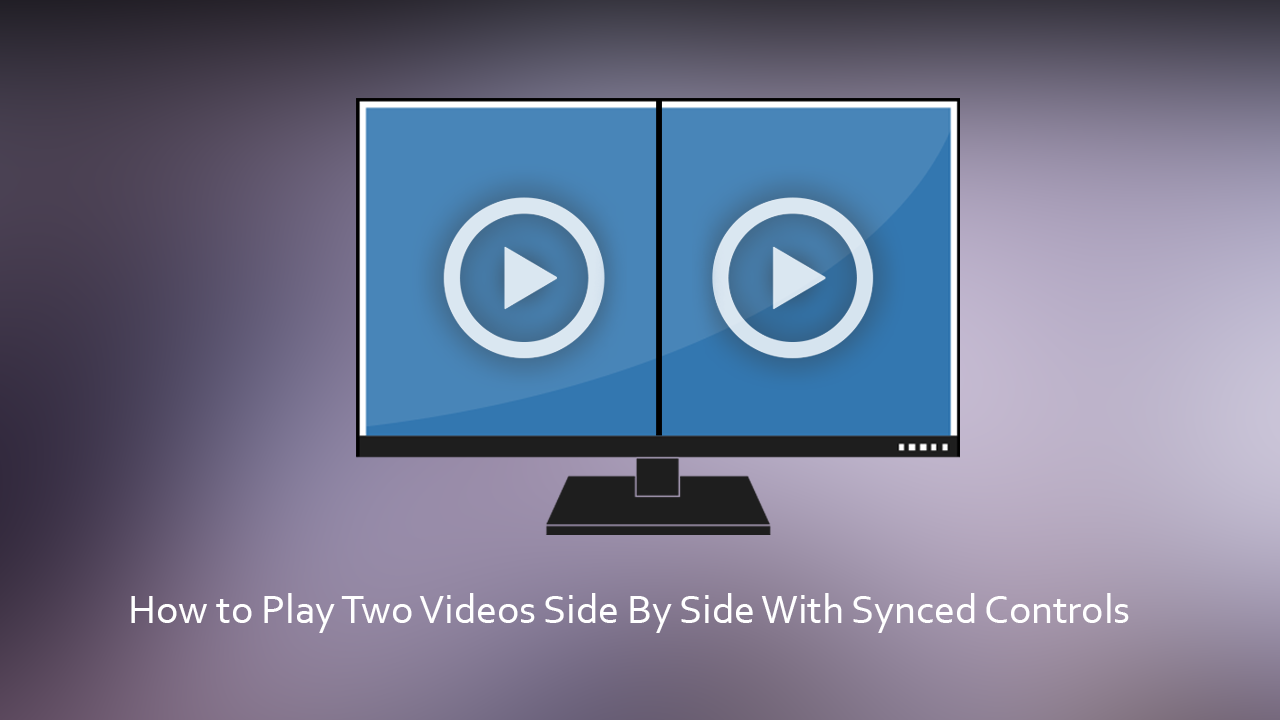 How to Stop Your Windows 10 Computer Shutting Down When Gaming or Watching Videos.
These days if you can think of a scenario where you need a specific function from a piece of software or service, there's a good chance that it already exists and simply requires you to find it. In this particular case, we've managed to find a rather unique tool that allows you to play video content in full sync with synchronised controls. Although this may seem like a strange scenario there are a few possible circumstances you may wish to utilise it. 
The service is called Dual Watch and is available as an online tool which can be accessed from any device at any time, so long as you have an Internet connection. That said, you're probably going to get the most out of the service if you are using a larger screen. Mobile device screens are generally a little small for two separate videos to play. 
Related: How to Add a Calendar, Notes, or a 'To Do' List to the New Tab Page of Firefox, Chrome or Edge
How Do You Play Videos Side By Side in Sync?
To begin, the first thing you'll obviously need to do is visit the Dual Watch website (linked above) Once you are on the main page drag and drop two video files (or use the pick videos option). As far as we can tell Dual Watch seems to accept most popular video formats so you shouldn't have any issues uploading files.

Once you have uploaded your content, you'll be able to adjust your playback speed, audio source, and switch between screens. To make any of these changes simply click the Settings icon on the right-hand side of the screen. Playback speed can be adjusted between 0.5x and 3.0x using the slider provided. The most important feature is probably the swap icon which allows you to switch the videos from left to right, allowing you to adjust content to better suit your needs. 
As we mentioned at the very start of this guide, this tool has a very specific set of abilities and use cases, so you probably want be using it all that often or for lengthy periods of time. Either way, it's always good to know the option exists.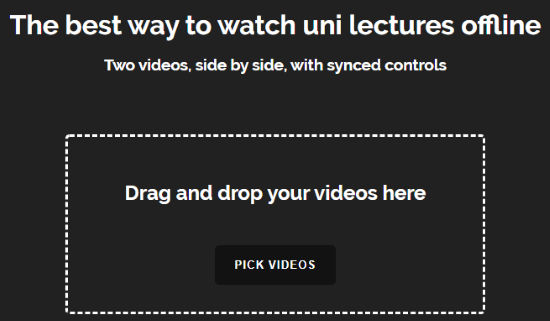 On a Side Note…
If you're also a big Windows 10 user, make sure you take the time to check out the newly designed File Explorer. More than likely it's going to take a fair bit of getting used to, but it does fit with the current material design of Windows 10 very well. It's also a work in progress, so it's best to take it with a grain of salt as it still has a lot of work to go.