If you don't want to lash out and purchase a program like Sony Vegas or Techsmith's Camtasia, there are tools available online for free that will allow you to remove background noise and congestion from your audio files. This guide will cover two easy to use options anyone can use online for free.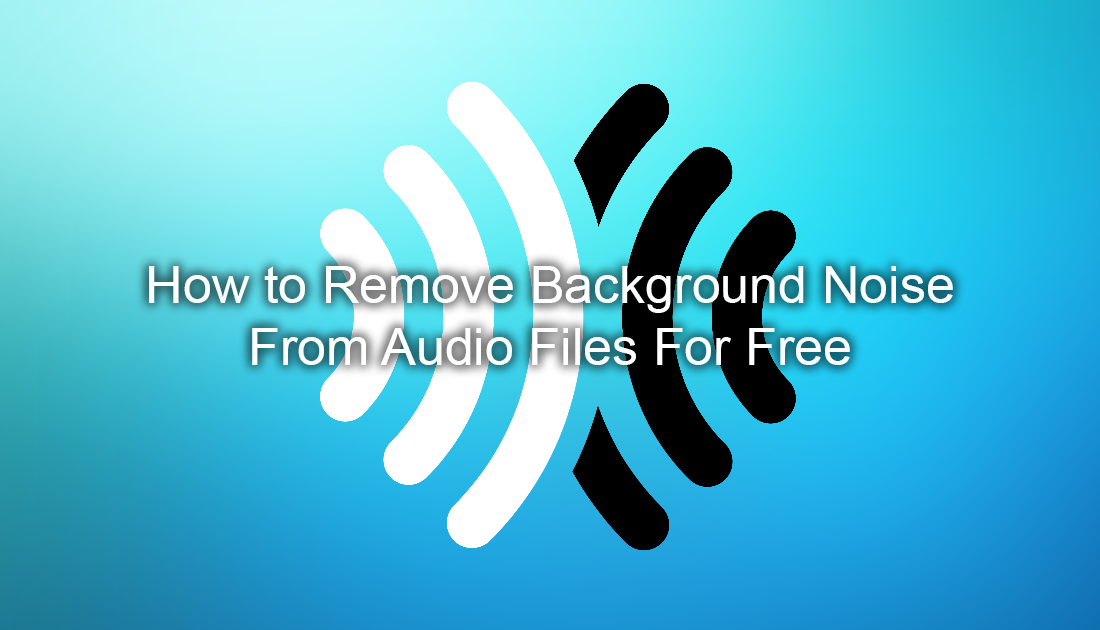 How to Add Additional Fully Customizable Taskbars to Windows 10.
Both of the below tools are specifically designed to remove background noise from audio files. They are especially useful when you need to tidy up an audio file on the run. What's even better is that are completely free and don't require you to have any specific experience to use. Each of these tools also support quite a large variety of different audio files including MP3, WAV, AAc and so on. So you shouldn't have any troubles compatibility.
Remove Background Noise From Audio Files Using 'Audio Denoise'
Audio Denoise is a simple online tool designed specifically to remove distracting audio noise. To use Audio Denoise, simply visit the web page and choose an audio file from your computer you would like to remove noise from. Once the file has successfully uploaded, leave the settings on default and Audio Denoise will remove noise. The default tool is quite good at removing distractions and background noise from files, however, if you don't get the results you require feel free to make some adjustments.
To access the advanced settings, click on the Settings option shown on the left-hand side. This will expand a list of different options you have at your disposal. Some of the advanced settings are a little more complicated so you may need to Google the terminology used if you aren't sure exactly what each means.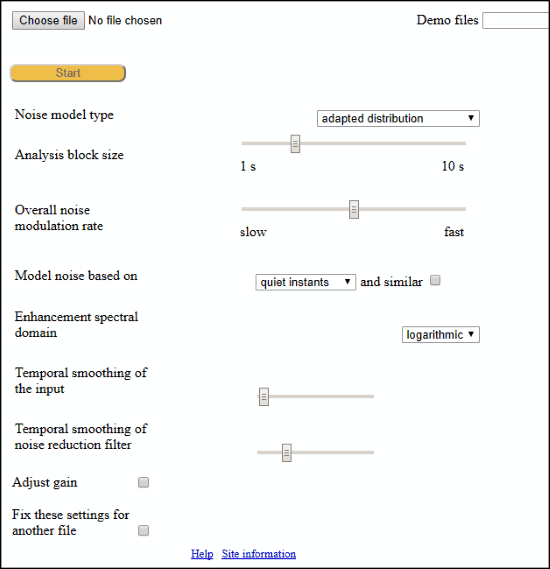 Once the audio noise reduction process is finished, the website will show your file in a small media player for you to playback then download, should you find the noise removal adequate. Although the web page is super basic and offers nothing in the way of presentation, Audio Denoise is quite a powerful tool for removing background noise from files. Don't expect it to work miracles on all files though, even the best services can't remove everything from background files.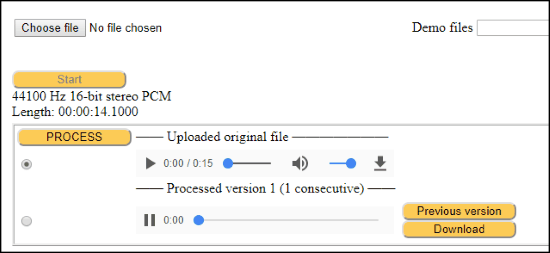 Remove Background Noise From Audio Files Using 'Auphonic'
Auphonic is another free online audio and video processing tool that can help remove background noise from your audio files. It allows you to make basic audio and video changes, including noise removal. To use Auphonic, you will first have to register, then upload your audio file. Once your file has finished uploading, you can make some adjustments using the options available, the most important option for clearing up audio files is the Noise and Hum Reduction option.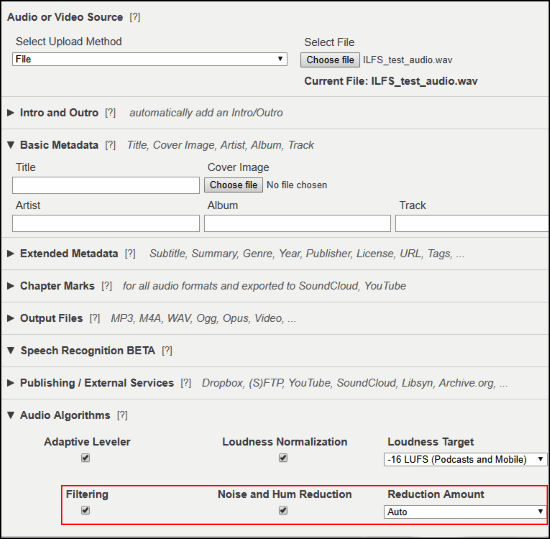 The default settings work well for most files, so for your first attempt leave the Noise Reduction amount set to Auto. If the file is really bad you can use the drop-down menu to select low, medium, high or complete noise.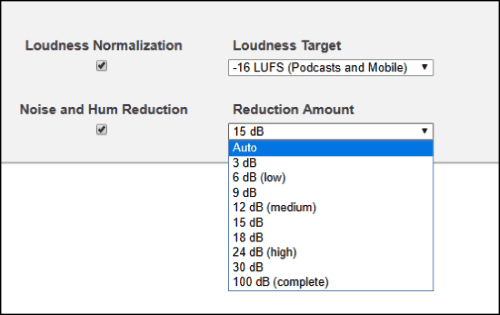 As soon as the process has finished the result will be displayed along with audio waveform. Using this information, you can visually see if noise spikes are gone or still part of your audio file. As well as a visual view of the file, you can also playback the audio to listen to the finished product.
Note: Auphonic isn't completely free to use. However, the free plan does allow you to process up to 2 hours worth of audio each month, which is quite a lot of audio for the average user. Obviously, if you require more than 2 hours a month, you can always sign up or perhaps invest in some dedicated software.