If you are using Microsoft Edge and quite often find yourself using the 'Set Aside' feature, this article will show you how to change the default name of tab groups, allowing you to easily identify different groups you have set aside.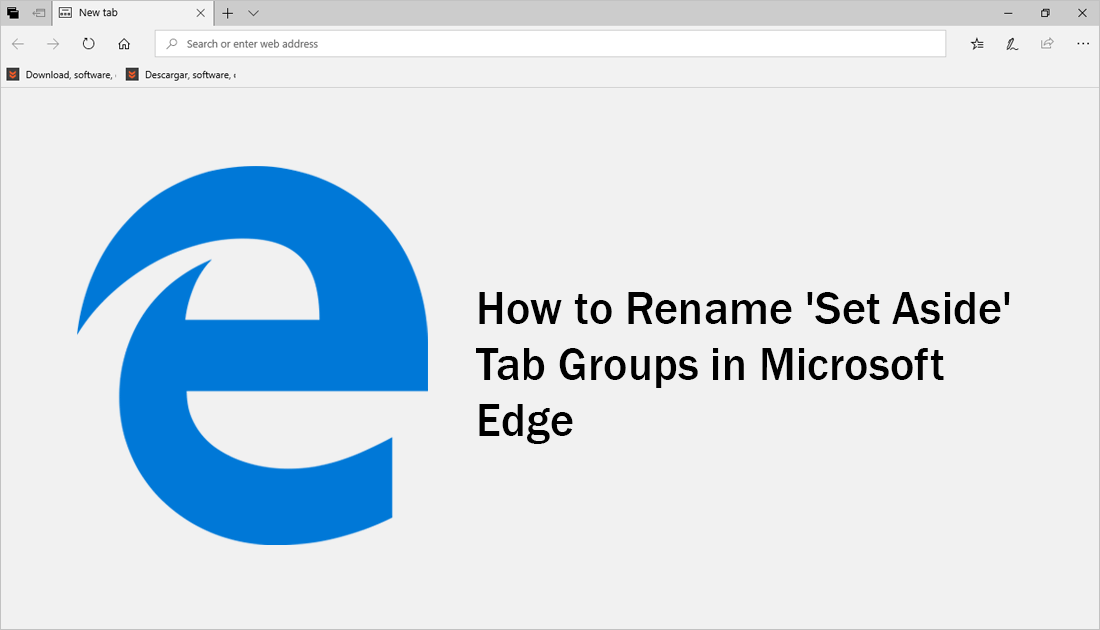 How to Download Amazon Prime Content to Watch Offline.
Microsoft Edge on Windows 10 gets a bad wrap from a lot of Internet users, who prefer to use browsers like Google Chrome, Firefox or Opera. Although this is commonly portrayed by a lot of users, Microsoft Edge is actually a very good, fast, secure, reliable Internet browser, with a few interesting features that are often overlooked.
One such feature is Edges ability to set aside entire groups of active tabs, which can easily be opened at a later time. If you haven't been using this feature, you're missing out, as it's a great way to quickly switch between personal and profession operations and is far quicker than switching user profiles on Google Chrome. The only downside to 'Set Aside' on Edge has been the inability to manually name tab groups, which thankfully, starting Windows insider version 17677 has become a thing of the past.
Unfortunately, if you aren't part of the insider program, you won't be able to take advantage of the feature until it is released in next major Windows 10 update. However, if you are part of the insider program, you can start using it once you've got version 17677 under your belt. So let's begin.
Related: How to Block Specific Websites on Microsoft Edge on Android.
How Do You Rename 'Set Aside' Tab Groups on Microsoft Edge?
As we established above, you won't be able to make any changes to set aside tab group names on the standard version of Microsoft Edge. However, if you are running Windows insider version 17677, you'll be able to begin right way. to begin, open Microsoft Edge into the main window, then use the Set Aside icon to move your desired set of tabs to the Set Aside area.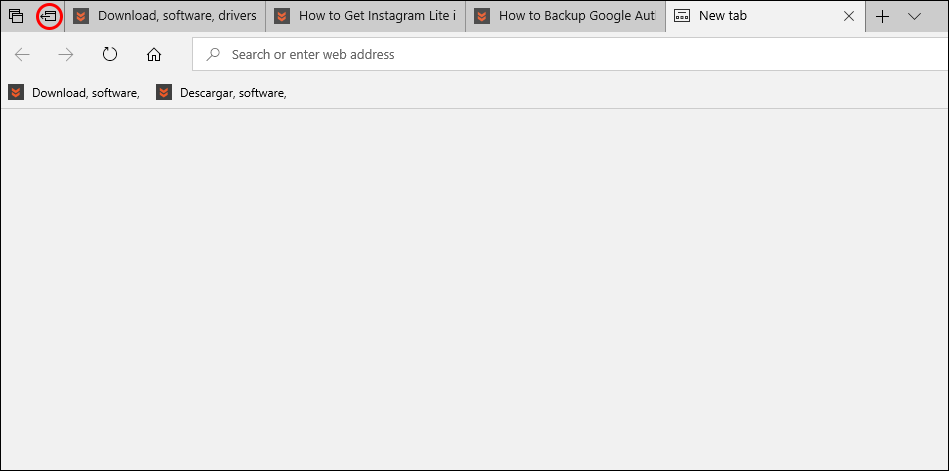 Once you have some tab groups in the designated area, the rest of the process is super easy.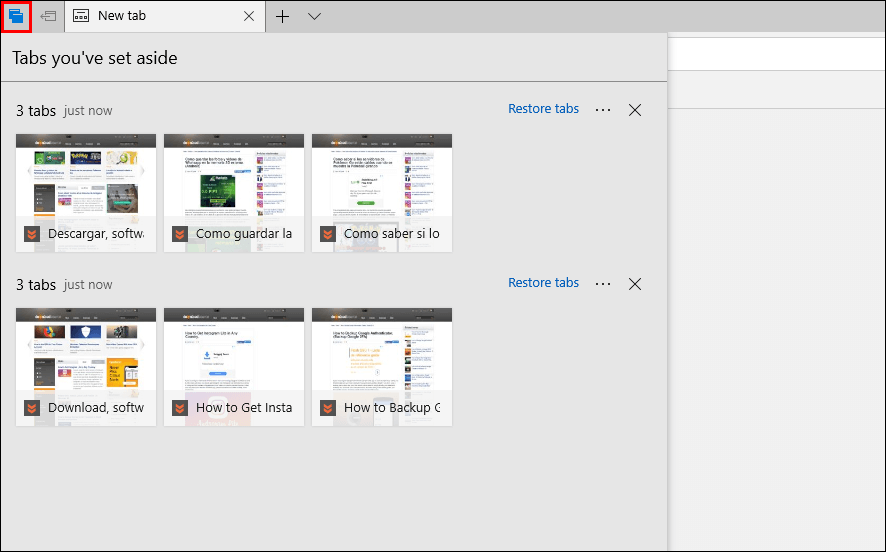 Simply click on the default name of the tab, Tab 4 for example, and a text box will open allowing you to enter your own text.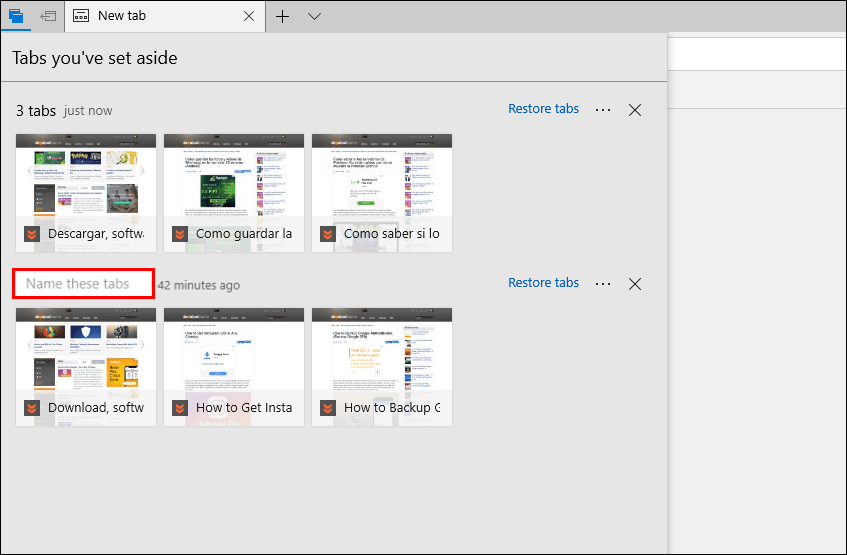 As soon as enter some text and press Enter, your tab group will have a new name and you can move on to the next tab as the save is automatic. If you are reading this thinking you have missed out on using the feature. There's a good chance you haven't, as most features from insider builds usually make it out to the full version of Windows in time.
Related: Another really interesting Microsoft feature, worth looking into allows you to use Microsoft Launcher on Android devices to keep track of your child or anyone else you want's location. If it sounds weird and creepy, it's completely the opposite and above board, as you will understand after reading a little deeper.
How to Keep Track of Your Child's Location Using Microsoft Launcher on Android Devices.