If it's been a while since you last posted to your Instagram and are looking for a quick easy way to keep people engaged, this article will show you how to use Instagram's newest option to reshare old posts straight to your story or into a DM.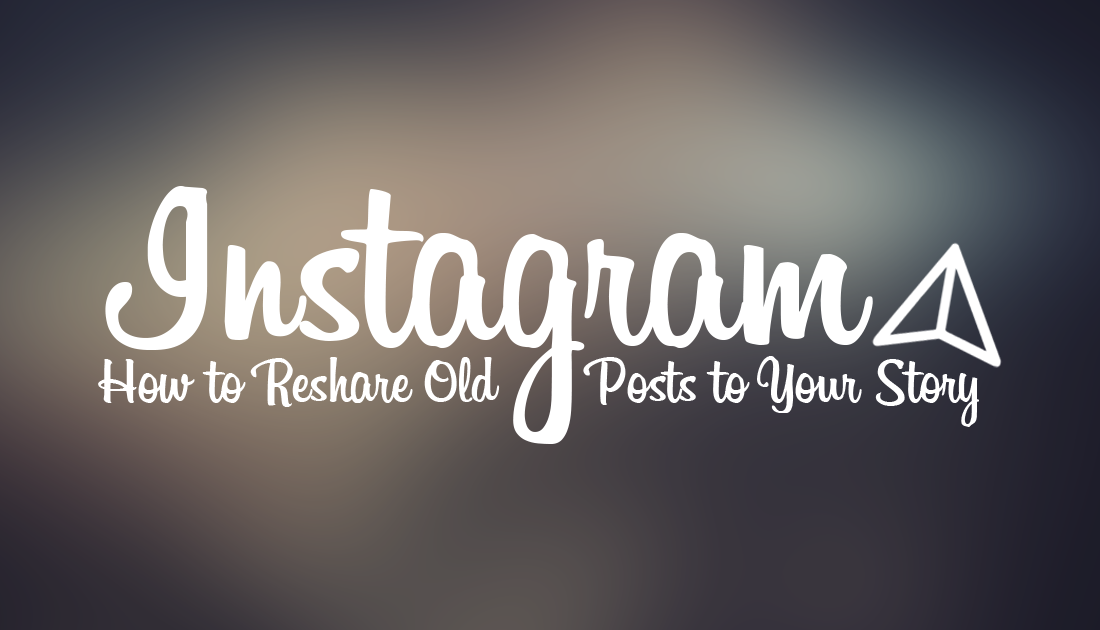 How to Delete Your Synced Microsoft Account Settings.
Instagram is one of the most popular social media platforms on the planet, with millions of users logging in each day to update the world on how amazing their life is. Unfortunately, just like a lot of other things in society today, social media upkeep can be a difficult task as people lose interest very quickly. Because of this, it's extremely important to keep your Instagram content flowing on a daily basis or risk losing your hard earn followers.
To make things a little easier, Instagram has snuck in a nice, easy to use feature that allows you to share content from your profile directly to your Instagram Story or directly to followers via Direct Message (DM). Although this doesn't seem like much of an addition, it can be a very useful tool if you don't have time to get fresh content out to your followers but still want to let them know you're alive and thriving.
Note: If you are an iOS user, you may have to wait a few extra days to get the update as Android is getting the release first. Once the iOS update is live it will work in the exact same way it does on Android.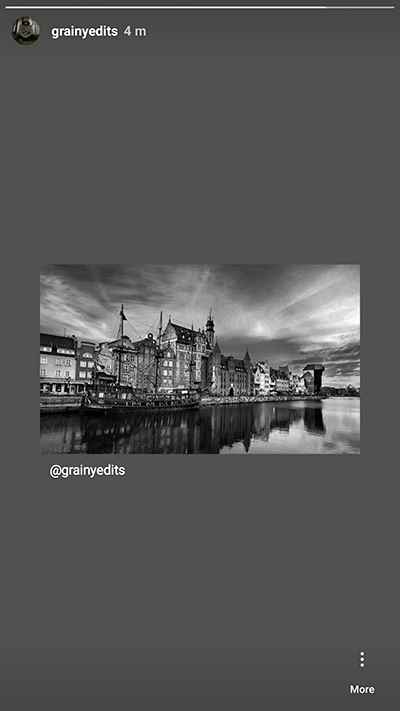 Can You Post Content From Your Instagram Profile Directly to Your Story? Yep!
It's been a long time coming for an option that allows you to post content from your Instagram profile straight to your Story or DM. To start sharing content from your profile directly to Stories, you'll need to make sure you have updated Instagram to the latest version, then open the app.
Once you have Instagram open go to your Profile page and find a post that you'd like to share to your Story. When you find a suitable post (something older is probably more refreshing, people love nostalgic throwbacks) tap it to open the original post.
Now tap the Share icon (the triangle looking paper airplane icon) select Add Post to Your Story, customize your Story, then send it off to your followers by tapping My Story or to anyone specific using the DM option. Once the post has been sent or shared, you can sit back and relax knowing you've made your daily contribution to your followers, satisfying their ever growing hunger for content.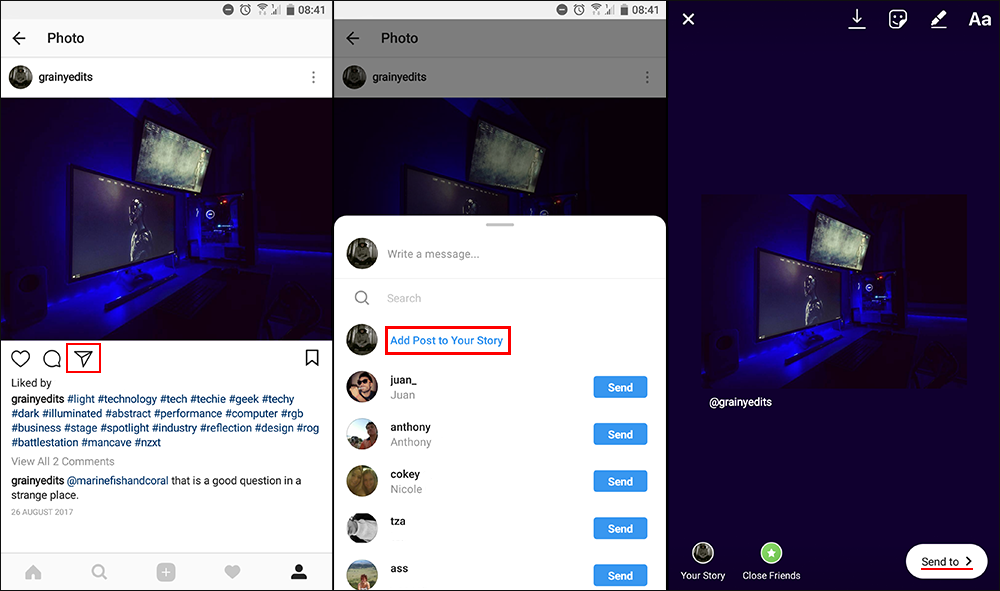 Slightly off topic yet very Instagram related, it's now possible to download a copy of your entire Instagram account and profile, so make sure you take the time to check it out. It's also a really good way to make a backup of all the content you've uploaded over the years, pictures, videos, stories, etc.
How to Download Your Instagram Profile, Photos, Messages, Stories, Videos.  
Related: It's also possible to download your entire Facebook account, which may be a little confronting for some users as it contains every single thing you've ever done on your account since the day you created it.