As Instagram continues to overhaul their super popular app we are starting to see more and more features added to the already bulging app. The second new feature this month allows you to share live video over DM directly with your friends and followers. If you haven't figured out how to use the option yet, this guide will show you how to get started sharing live video over DM on Instagram.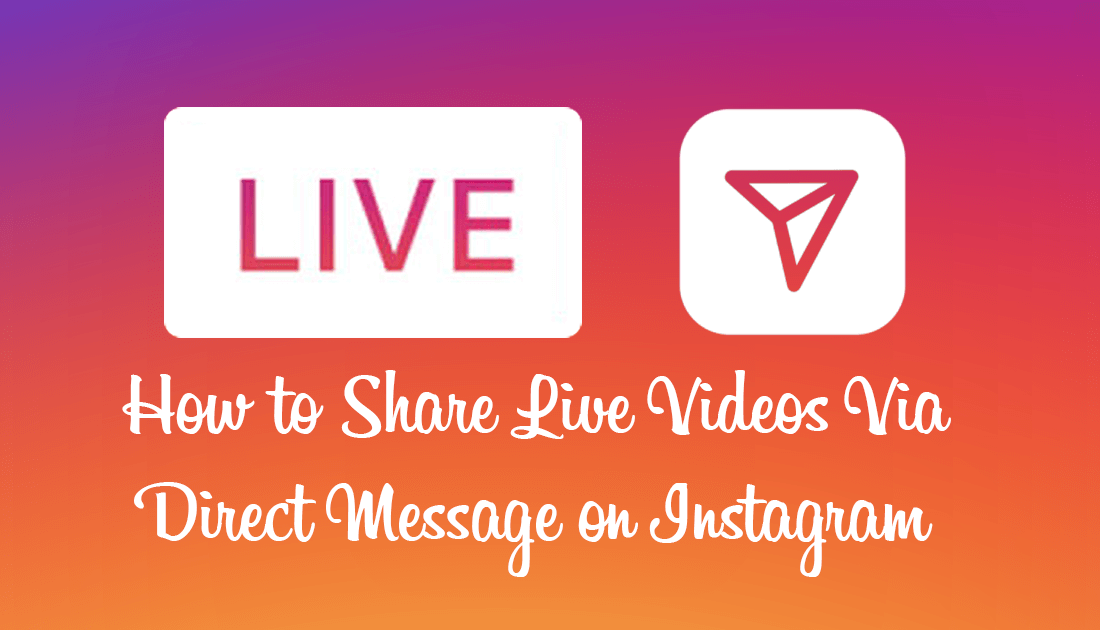 How to Start Following Hashtags on Instagram.
In the last month and a half, Instagram has started a major upgrade of the Direct Messaging (DM) component of its app. An obvious attempt to attract more users to the service, taking full advantage of the exodus of Snapchat users. Earlier this month Instagram DM Remix was released, which allows images sent via DM to be edited and returned to the sender privately, you can check out our guide on Instagram Remix below.
Finding and Using Instagram Remix.

Sending Live Videos Over Direct Message on Instagram.
To start sharing live videos on Instagram with people via DM, you will first, as always have to make sure you have the latest version of Instagram installed on your device. Version 26.0 or newer. Once you have the correct version, you'll be able to start using the feature. Now that everything is up to date, open the Instagram app on your phone and swipe right to access the camera.
With the camera screen open, change the type of media you wish to create to Live using the swipe options below the shutter icon. You can now start a live video stream as you normally would, however, this time, you will notice a new DM icon in the bottom right-hand corner, tap this once and you'll be able to send your live video to any of your followers.
Note: As soon as your live video ends, your recipients will no longer be able to view your video, they will instead see the usual 'the video has ended' notification.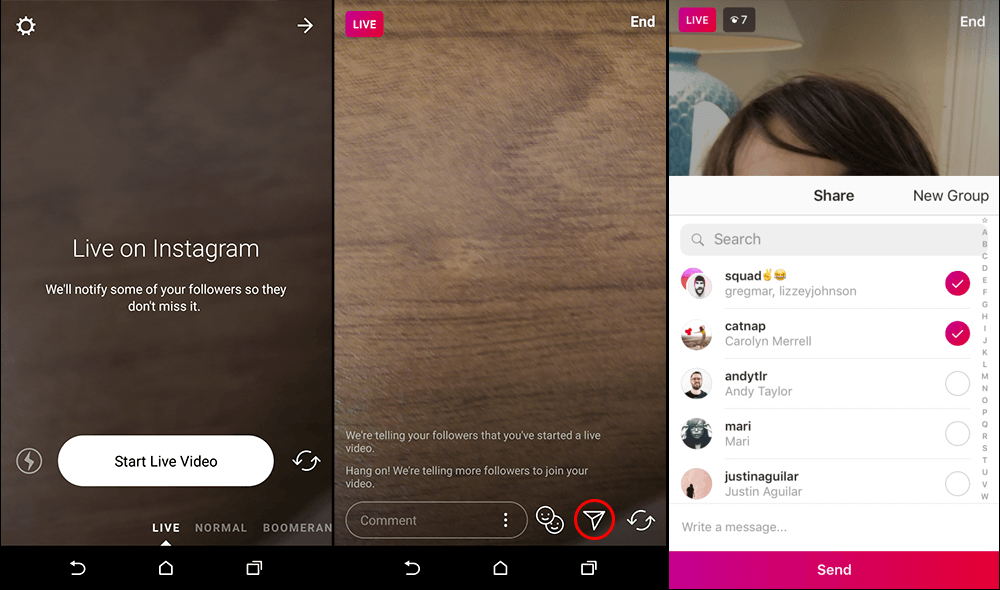 If you don't want any of your followers to have the ability to forward/share your video, you can go to Settings > Story Settings and disable Allow Sharing at the very bottom of the page. Don't forget to disable the 'Share your video for the next 24 hours' toggle when you finish the live stream too.   
How to Send Someone Else's Live Video Over Instagram Direct Message. (DM)
To forward live videos of other users, all you have to do is open their live video, tap the DM icon in the bottom right-hand corner, then choose the person/persons you wish to share with. It's important to note that if the person broadcasting has sharing disabled, you won't be able to forward/share the video. There is a workaround for this though, which allows you to view and download Stories and Live videos anonymously no matter their sharing settings. 

How to View and/or Download Instagram Stories and Live Videos Anonymously. (Android, iOS, PC)