If you are currently having issues with crappy extensions like 'Cute HD Panda wallpapers' and 'Doctor Strange HD Wallpapers' automatically trying to add themselves to Google Chrome. This article will show you how to remove them from Chrome and how to prevent Chrome from automatically trying to reinstall them constantly.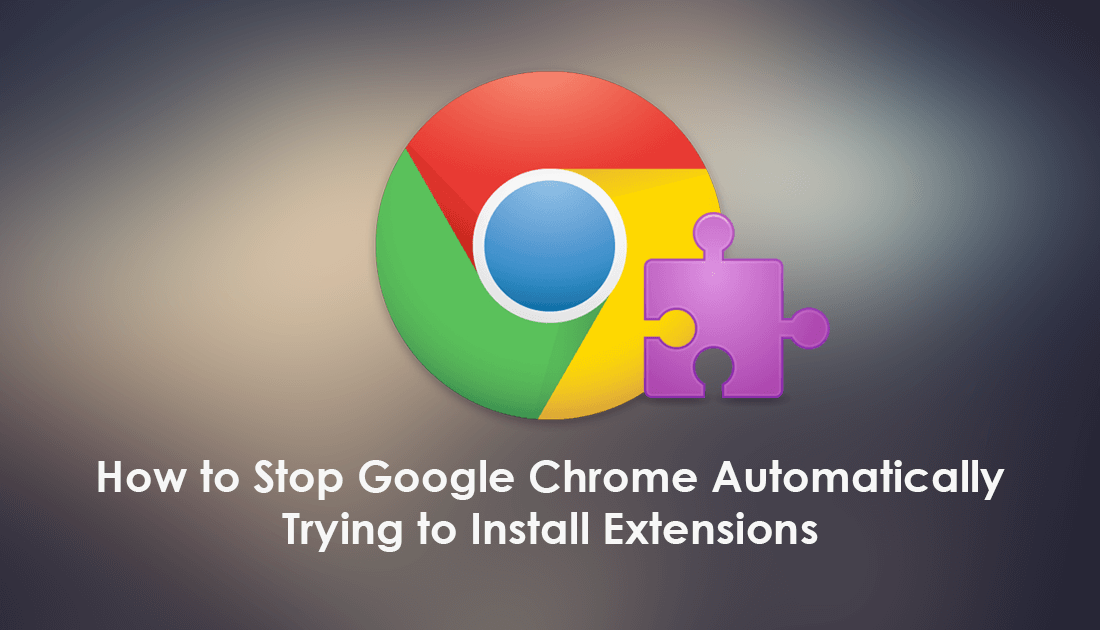 How to Restart Google Chrome Without Losing All Your Open Tabs.
Google Chrome is by far the most popular Internet browser available and one of the most secure. As secure as it is though, there are still plenty of ways Chrome can be exploited to cause you and your computer harm. Extensions, for instance, are some of the quickest and easiest ways to inflict harm on your system and extract valuable data.
Although Google tries to keep a watchful eye on the Chrome Web Store, a lot of untrustworthy content still manages to make its way through the various checks. As a result, you may end up with extensions trying to install other extensions and other malware on your computer. Of course, this isn't the only way your system can be infected with extension installing malware, so you need to remain vigilant.
If you are unlucky enough to already have 'Cute HD Panda wallpapers' and 'Doctor Strange HD Wallpapers' constantly trying to install on Chrome. Follow along as this article guides you through the reparation process. If you have another Chrome malware or Chrome extension problem, the steps in this guide will also help.
NOTE: If you are having issues with an extension called 'Properties' 'Configure' or 'Browser,' you'll need to check out our guide on it here.
How Do You Stop Unwanted Extensions Automatically Installing on Chrome? (Malware)
To begin, you'll need to run a full system-wide scan of your computer using Malwarebytes. Once you have run a full system scan using Malwarebytes, do the same with Windows Defender and/or your main Antivirus software (if you are using one). If you aren't sure how to run a full system scan using Windows Defender do the following.
First, open the start menu, search Windows Defender, then click Windows Defender Settings. On the new page that appears click Virus and Threat Protection, then click Scan Options under Quick Scan.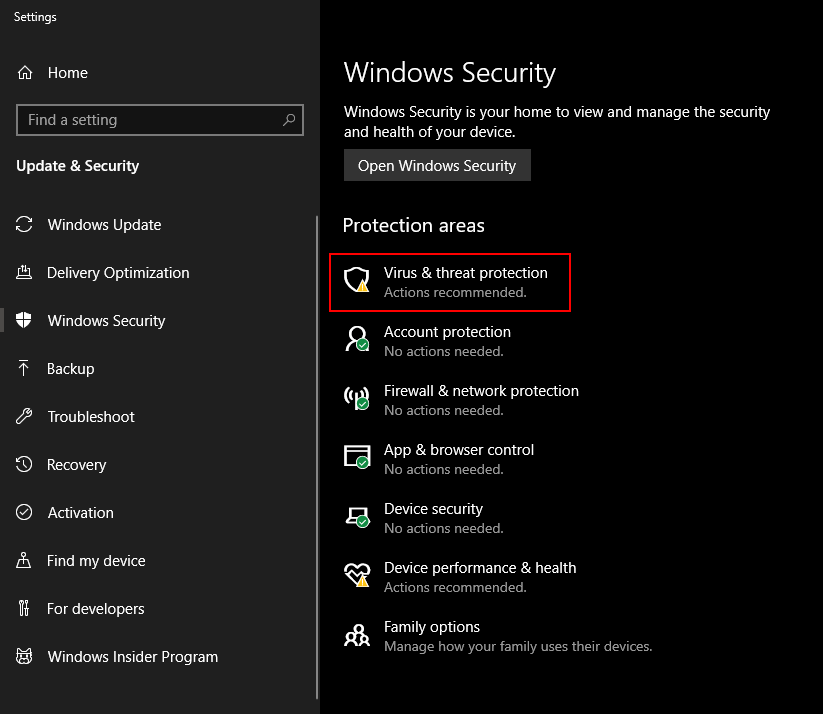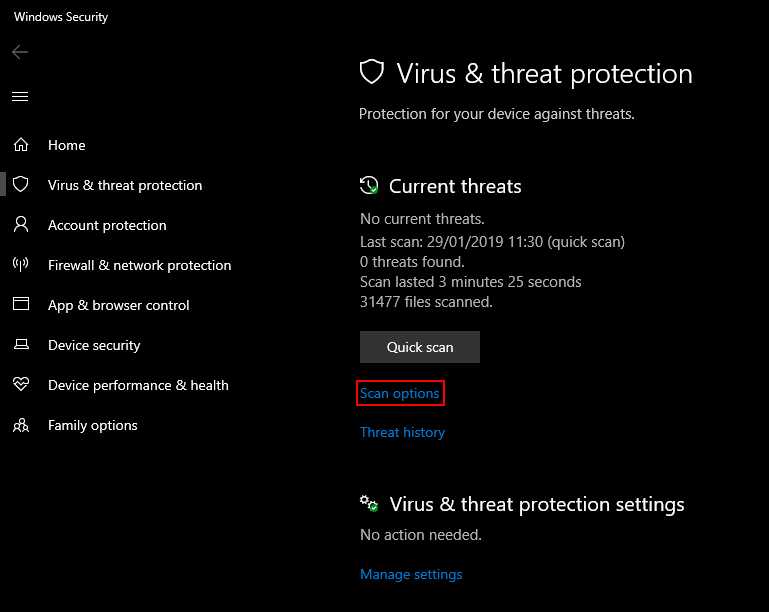 Finally select Full Scan, then wait for the system-wide scan to finish, which will take a long, long time.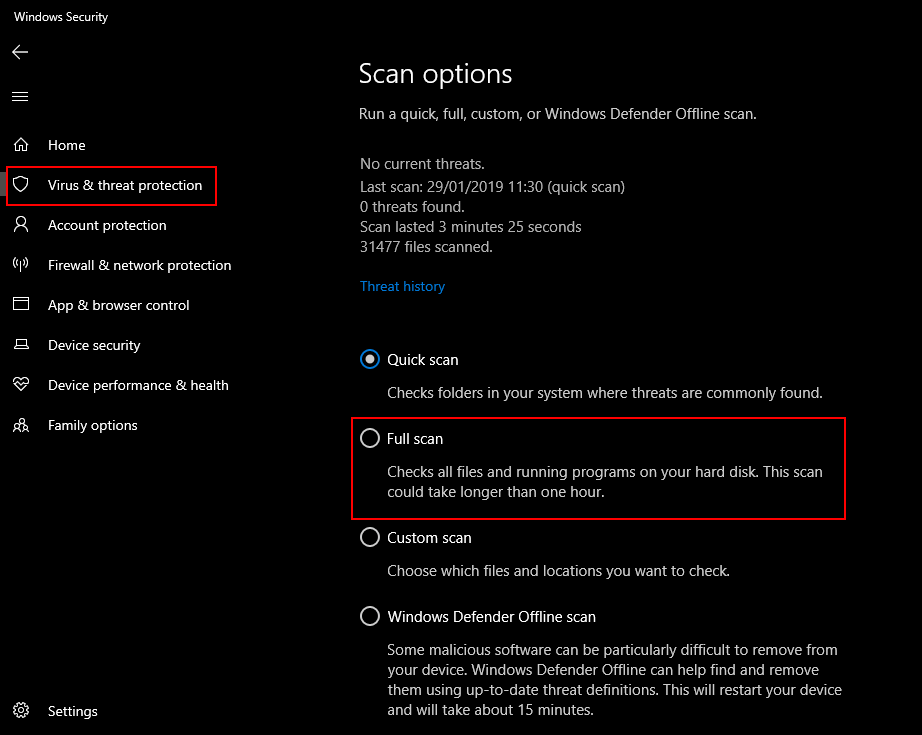 If Malwarebytes and Windows Defender find anything, take the recommended action and clear the threat from your system. If neither Malwarebytes or Windows Defender finds anything sinister, you can try the following options.
Stop Malware Extensions Automatically Installing on Chrome By Removing Other Infected Software.
After you have scanned your system, you should search for any unwanted programs that may have installed without your knowledge or consent. To do this open the Control Panel go to Programs and Features and uninstalled anything that doesn't look right. If you doubt an entry Google it to find out if it is a normal system entry.
An easy way to find anything suspicious is to click the Installed on column header and sort content by its installation date. If you notice anything new at the top of the list that fits the time frame the Chrome issues started occurring, remove it from your computer. As a final step scan your system using Ccleaner. (just make sure you disable auto start and background services from Ccelaners settings, as you don't need it to run on your system all the time, it's only something you need to use on rare occasions. Alternatively, you can simply uninstall it).

Stop Malware Extensions Automatically Installing on Chrome Using Chrome Cleanup Tools.
If your computer's main threat scanning tools haven't detected anything, you can try using Google Chrome's built-in tools to find, fix, and remove threats. If you haven't got a clue how to find or use these, check out the article below.
How to Use Google Chrome's Built-in Malware and Cleanup Tools.
Reset/Refresh Google Chrome to Stop Malware Extensions Automatically Installing.
On the odd chance nothing so far has stopped extensions like 'Cute HD Panda wallpapers' and 'Doctor Strange HD Wallpapers' automatically installing to Chrome, you should reset Google Chrome to factory default. This will give you a clean slate to work from and will remove any unwanted malware. If you haven't reset Chrome before, follow the steps in the linked article.

How to Reset Google Chrome to Factory Default Settings.
How to remove the 'Properties' malicious extension on Google Chrome.
if you are having problems with this extension or an extension that reinstalls itself every 4-5 minutes or hourly check out the guide below.
How to fix Google Chrome keeps installing bad extensions even after uninstall.