If you have WhatsApp installed on your devices and use it for most of your communication. This article will show you how to prevent or restrict users from being able to invite you into group chats. A great new option that prevents group chat invite spam and allows you to choose who can and can't add you to group chats.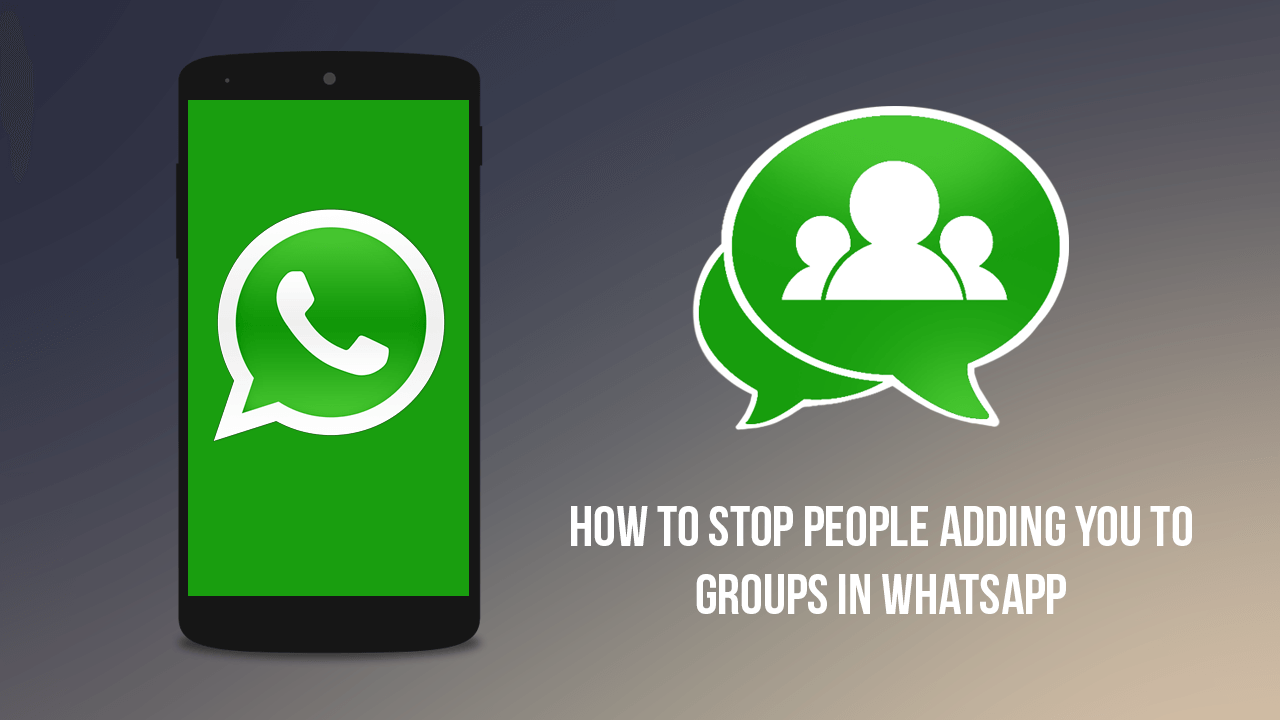 How Prevent Messages Forwarded in Telegram Linking Back to You. (Disable Forwarded Messages)
Over the last twelve months, Facebook has suffered quite a few setbacks on the privacy front. With the Cambridge Analytica scandal being the biggest eye-opener for the public in regards to user data and its sharing. Since this massive breach, Facebook has been working hard trying to restore the public's perception of the company.
As part of this overhaul of privacy, all services including Facebook, Instagram, and WhatsApp have seen some minor changes and features added as well as privacy user-interface simplification. Especially within deeper privacy menus. The most noticeable change being the ability to download a full copy of your account information from all services. As well as this, the latest feature to hit WhatsApp gives users the ability to block or restrict who can and can't invite you to group chats.
Although changing who can and can't invite you to group chats isn't truly a privacy-focused feature, it is a great way to prevent people from inviting you to annoying group chats. Below you will find out exactly how to customise group chat invite options on WhatsApp. Just keep in mind that the feature is still gradually rolling out, so if you don't see it right away it's still coming to your area.
Related: How to Make Your Telegram Account Automatically Delete itself After a Set Period of Inactivity.
How Do You Stop People Inviting You into Group Chats on WhatsApp? (Block or Restrict Group Chat Invites)
To begin, make sure you have the latest version of WhatsApp installed on your device, then tap Settings in the top right-hand corner. Once you have the Settings menu open go to Privacy find and tap Groups and you will see the option: Who can add me to groups. Inside this menu, you have three different options you can choose from, Everyone, My Contacts and Nobody.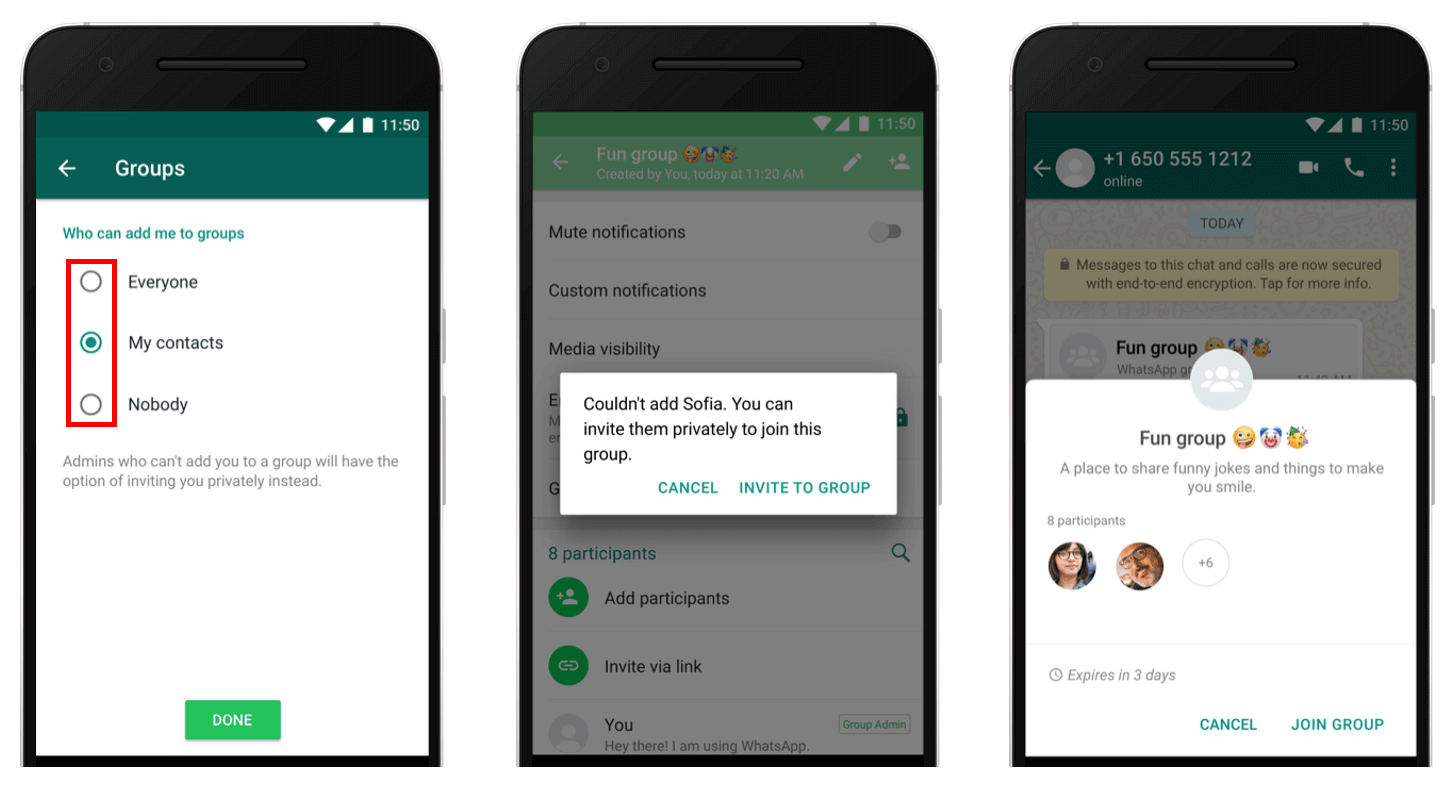 Everyone is the default setting and allows anyone and everyone to add you to group chats. My Contacts will restrict group invites to people in your contacts list. Nobody is pretty straight forward as well and prevents everyone from sending you group chat invites. After you have made your selection simply close out of the menu and WhatsApp will start using your new configuration. If at any stage you wish to change the setting simply return to the same location and reconfigure the option. Just remember that the feature is still currently in its rollout phase so you may not see it in your region just yet. If you don't, simply check back in a couple of days.
On a Side Note…
If you are also looking for a way to prevent media content such as photos and videos from WhatsApp conversations ending up in your phones Image Gallery on Android devices. Make sure you check out the following article which will show you how to disable WhatsApp's automatic save to device feature. How to Stop Photos and Videos From WhatsApp Conversations Appearing in Your Gallery.