If you have always wanted to know if you could stream direct downloads (video formats) without downloading them. This article will show you how to quickly and easily watch the contents of a direct download link (ONLY VIDEO FORMATS) without download it. A clever way to stream the contents of direct downloads using our favourite media player VLC!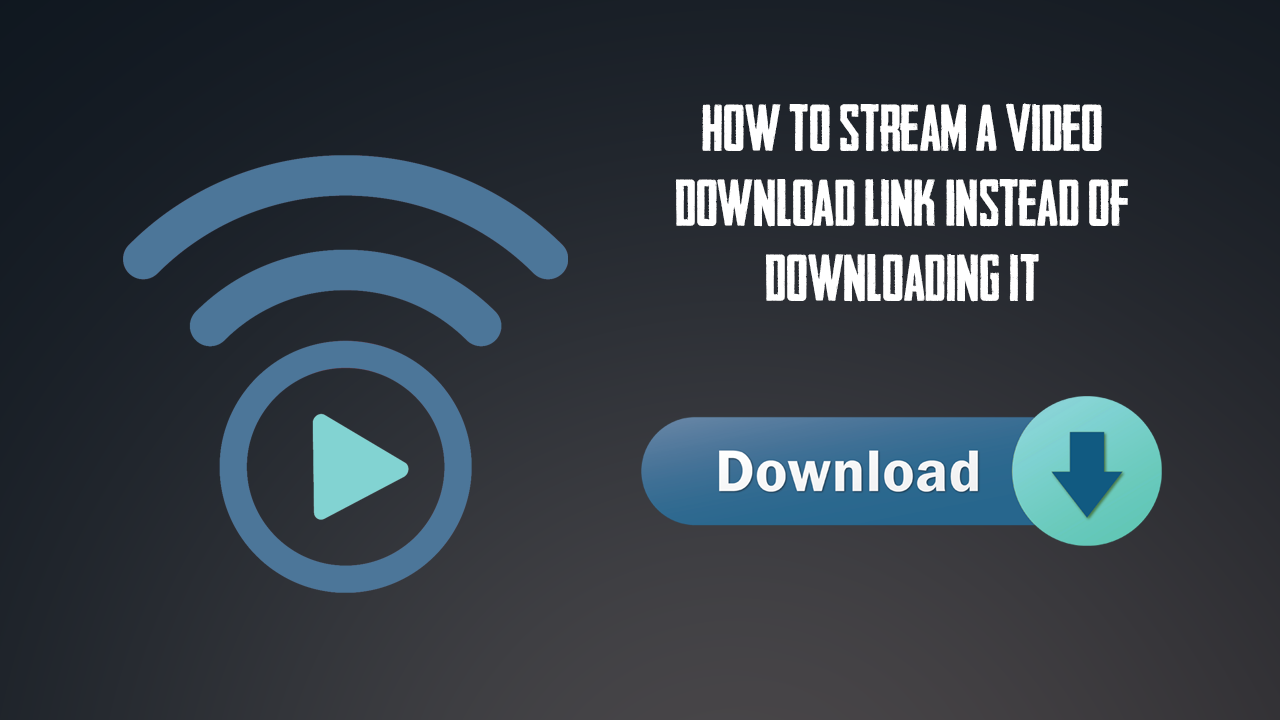 How to Fix 'This action is only valid for products that are currently installed' When Trying to Install Microsoft Office.
If you are an impatient person who doesn't like to or want to wait for downloads to finish fully before getting stuck into them. You'll be happy to find out that VLC Media Player now has the ability to stream certain downloads (video formats) while they are in the middle of downloading. This means you can start watching just about any video format without having to wait for the entire download to finish. 
If you don't already have VLC installed on your computer you can download the latest version from the official website here. When you have VLC Media Player installed on your computer, you can read ahead for the streaming process. Just remember that this only works for video format files. You aren't going to be able to open an exe ahead of time using VLC….
Related: How to Find Out if a Program You Have Installed is 64-bit or 32-bit on Windows 10.
How Do You Stream a Direct Download Link Instead of Downloading it?
To begin, it's also important to note that there are two different types of links, Direct and Indirect. 
Direct Links show the actual path to the file and end with the file name along with format extension.
Indirect Links first direct to a pseudo address, then fetch the file on the go. Sadly indirect links can't be used to stream via VLC media player. 
Now that you understand the requirements for this to work, open VLC, then click Media > Open Network Stream…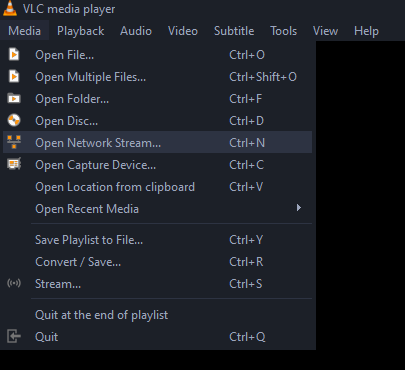 This will bring up a screen that you can copy and paste the link you have acquired into. Just remember that the link has to end in a video file format, Zip files and other files won't work. If you get stuck there is a list of examples on the screen that detail the requirements. Once you have the link ready to go, simply click Play at the bottom of the window and VLC media player will take a few seconds buffer some content, then start playing the video you have selected.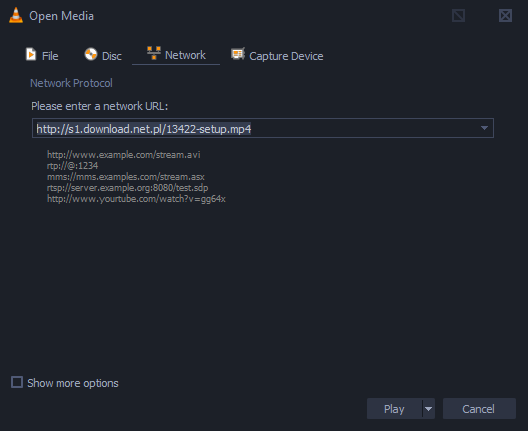 Can You Stream Video Download Links From a Mobile Device?
If you would rather stream direct video download links from your mobile device, rather than your PC. It's very much possible and follows an almost identical process. Simply download VLC on your mobile device, either Android or iOS and you're good to go. Just remember that the link you use is the most important part of the process. If you use an incompatible link nothing will work...
On a Side Note…
If you are an avid VLC Media Player fan or just someone who would like to watch content with two different Language subtitles playing at the same time. The following article will show you exactly how.
How to Play Two Different Language Subtitles at the Same Time in VLC.