If you have made the switch to the new version of Microsoft Edge running on the Chromium engine but are longing for Tab Previews. This article will guide you through the process, allowing you to turn on Tab Previews 'aka' Tab Hover Cards to view the contents of browser tabs before you switch to them fully.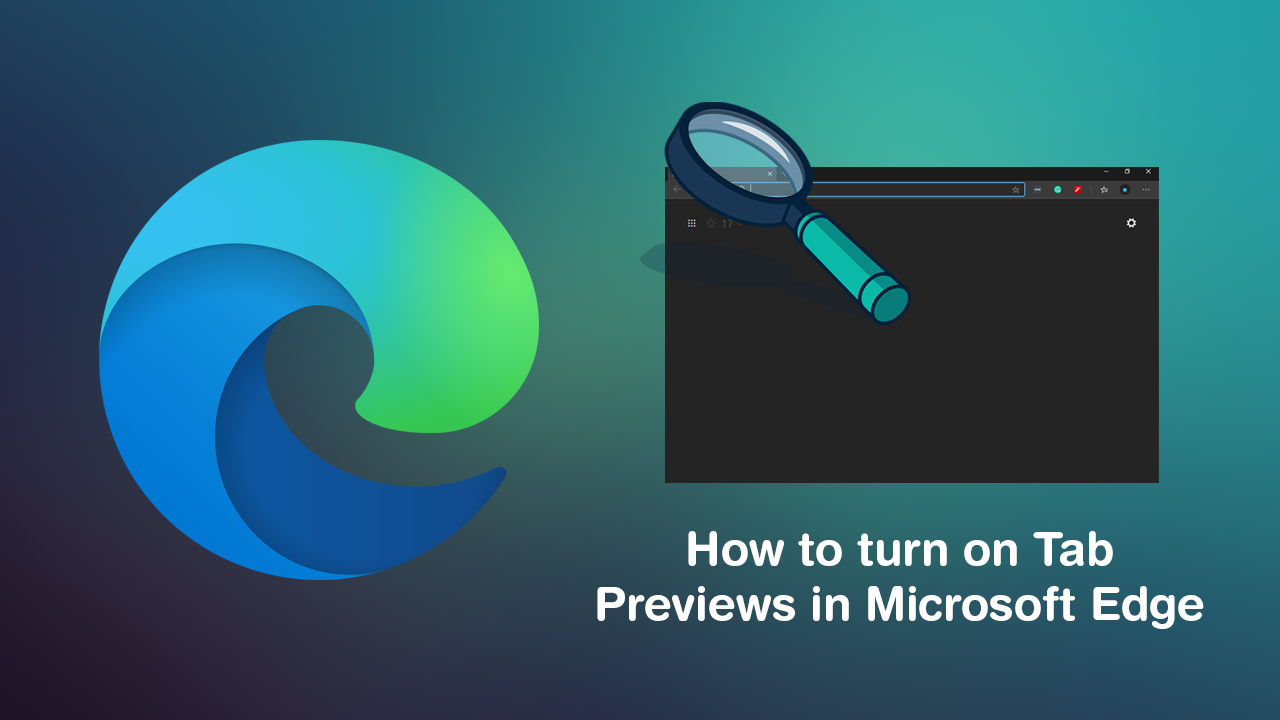 How to turn on Picture in Picture mode on iPhone. (iOS 14)
If you aren't entirely familiar with Tab Previews 'aka' Tab Hover Cards, it is a clever little feature that allows you to quickly and discreetly view the contents of browser tabs before switching over to them fully. If you are someone who has a ton of tabs open at a single time Tab Previews let you check what is on the tab without having to switch to it. Although you can usually check the contents of a tab using the tab text, this can become rather difficult when you have dozens of tabs open which is why a lot of people find Tab Previews invaluable. 
Tab Previews have been a standard feature of Google Chrome for a considerable amount of time and can easily be enabled or disabled from the Chrome Flags menu. Similarly on Microsoft Edge, Tab Previews can be enabled from the flags, though does follow a slightly different process. So follow along as we guide you through it.  
Related: How to pin portable apps/programs to the Start menu on Windows 10.
How do you turn on Tab Previews (Tab Hover Cards) in Microsoft Edge?
To begin, you will need to make sure you have the latest version of Microsoft Edge installed on your computer. Thankfully, the latest version of the stable release of Edge already has Tab Previews (Tab Hover Cards) included, so it's just a matter of enabling the option from within Edge's Advanced Options Menu.

To do this, open Edge, then copy and paste or type edge://flags into the address bar and press Enter. This will bring up all the advanced options for Edge that aren't found within the standard Settings menu. Now that you are on this page, use the Search Flags text box to search for Tab Hover Card.
This will bring up two different options, Tab Hover Cards and Tab Hover Card Images. Now all you have to do is use the drop-down box to the right of the entry and flip the option to Enabled. Once you have done, this simply Restart Edge and Tab Previews will be enabled. If at any stage you want to get rid of Tab Previews, simply return to the same location and set the drop-down option to Disabled.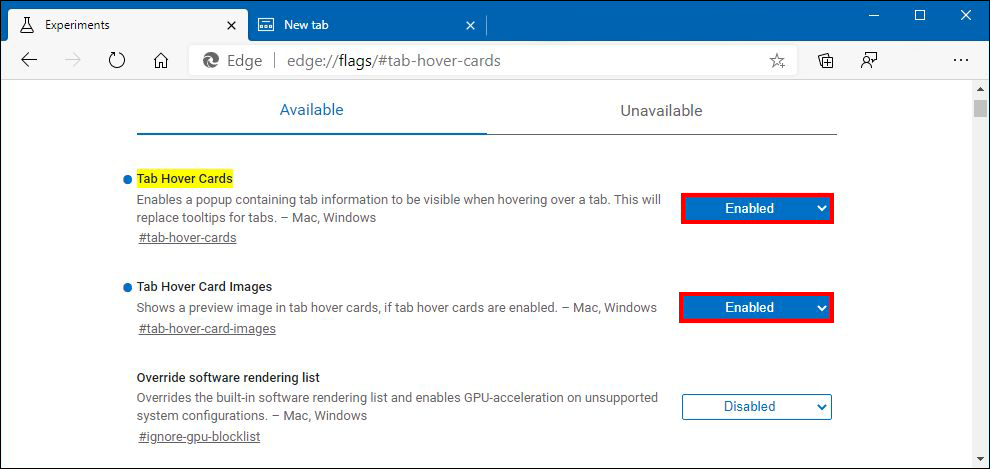 On a side note...
If you also have a Windows 10 based PC and have also started using the new version of Microsoft Edge. Make sure you check out the following article which will introduce you to Microsoft Edge's new Password Leak Detection feature. Which will alert you to any services you have an account on that may have had a data leak. Once you have been alerted, you'll be able to update your account details, password. I would also suggest enabling any 2FA protection a service provides. This will further protect your account from malicious intent.
How to get notified of password leaks when using Microsoft Edge.