Skype is the original and still most used VOIP program available on the internet. Since its creation back in 2003 Skype has evolved across many platforms and changed ownership just as many times, to now finally rest in the firm grasp of Microsoft. Skype has traditionally always been available as a download in the form of App or Program for Windows, Android, and iOS systems. Until now!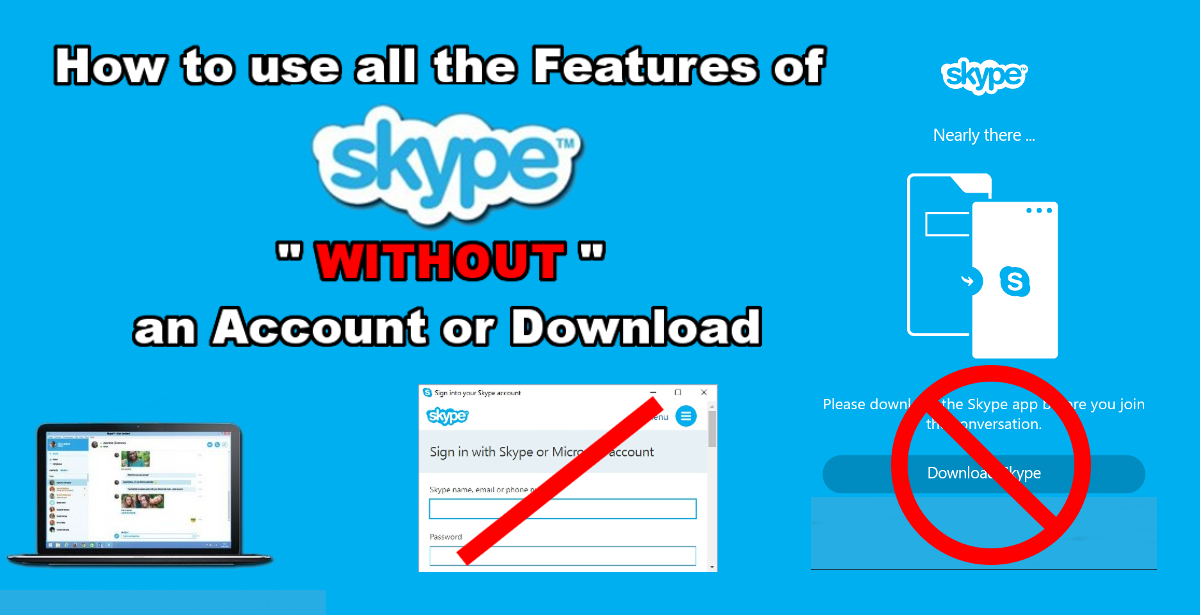 How to Get Facebook Messenger Lite. (Bloat Free Version Of Facebook Messenger)
Today Microsoft released an alternative to the quite often slow and bulky software version of its popular Skype Platform. Users can now use Skype directly from their browser, without even needing to sign up for an account or sign in using an existing account. Which is going to save a lot of time, especially if you only use Skype on odd occasions. 
The new system works quite simply, a person starts a chat and is given a URL to the chat, they then forward the URL to the person or persons they wish to connect with. The user who receives the invitation by URL does not need to have Skype installed on their computer, nor do they need to have a Skype account. Also through these new conversations, it is still possible to share files, emoticons, and pictures, in the same manner you would on the installed version. Another great little feature is that it allows up to a maximum of 25 members, for video calls and voice calls and up to 300 users for text conversations (chat).
How to Create and Invite People to Skype Web Browser Conversations,
First you will have to, go to Skype.com, click Start a Conversation add the name you would like to use. The page will load for a few seconds and you will be provided with a unique link (URL) to your conversation. You can now share this link with your contacts, either individually or send it out to the world on social media. Once someone clicks on the link, they'll be able to join your conversation. If they're using the Skype program on a computer or if they prefer to use an app they can do this also by choosing the option when promted. Otherwise just press escape when asked to join by web.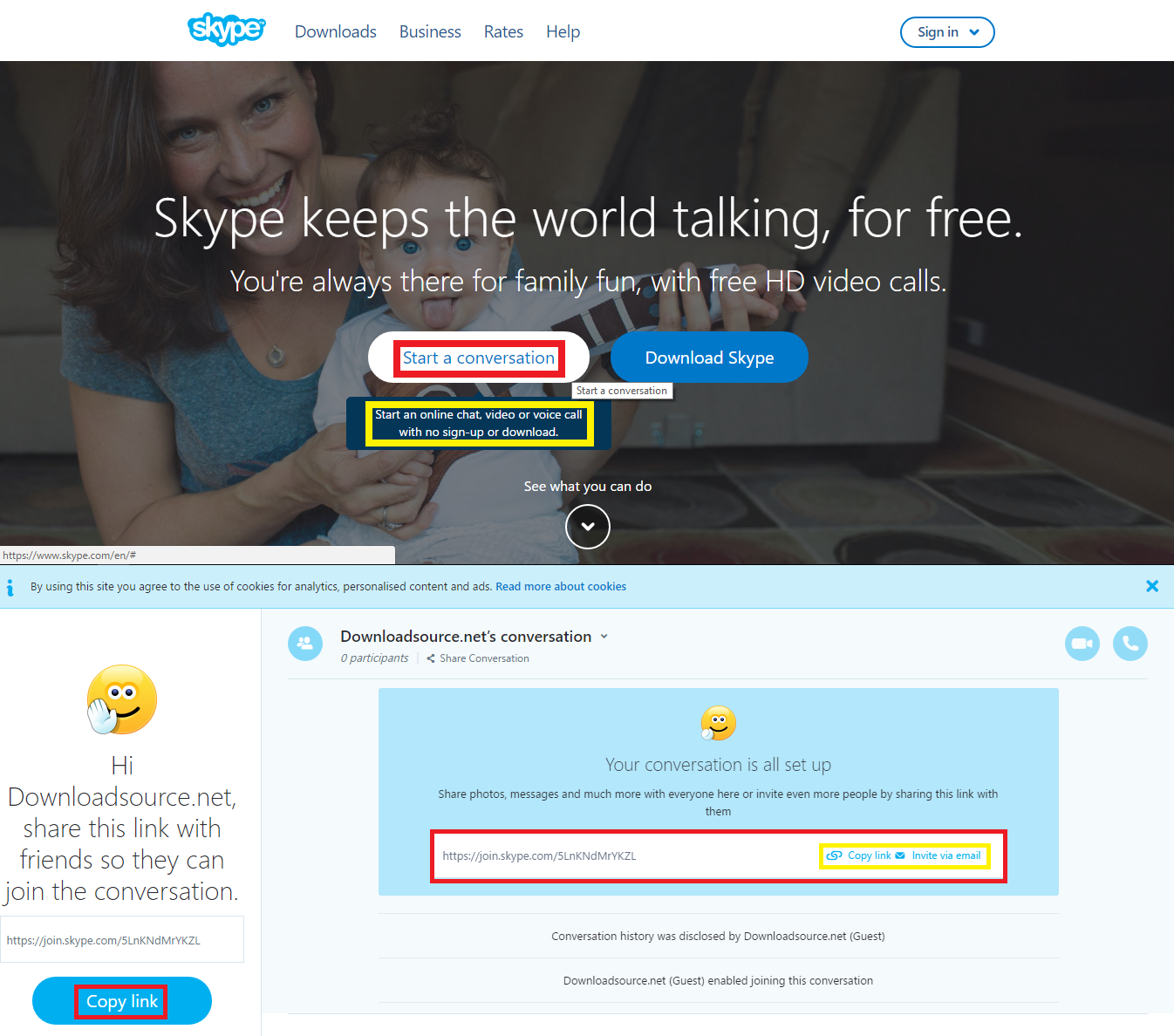 Something worth mentioning is that if you are trying to access a Skype URL conversation from your smartphone or tablet, you will still need to download or log into the app. This feature is currently limited to Computer web browsers. Apart from this, the only other downside of this service is that the Skype chat interface is only currently available in English.
You're reading this in English anyway so it's not going to affect you, however, if you are trying to send the link to relatives or friends who don't read English it may get a little problematic. The last thing to consider with this service is that conversations will only be active for 24 hours from the moment the link has been created.
You May Also Be Interested In: How to Root Your Android Device a Much Easier Way.
Note: After 24 hours, the conversation will disappear completely and you will need to generate a new link to start another new conversation. This new feature is a great for those of us who hate signing up to and installing programs we only use on the odd occasion.
The Offical Skype Launch and Instruction Method Below.