A short tutorial showing you how to quickly and easily check all the links you have opened in Instagram. If you are desperately looking for a link you opened on Instagram but can't find the page you originally saw it on. This article will show you where to find your entire link history in Instagram. Alternatively, if you don't want opened links to be shown, you can find out how to hide them.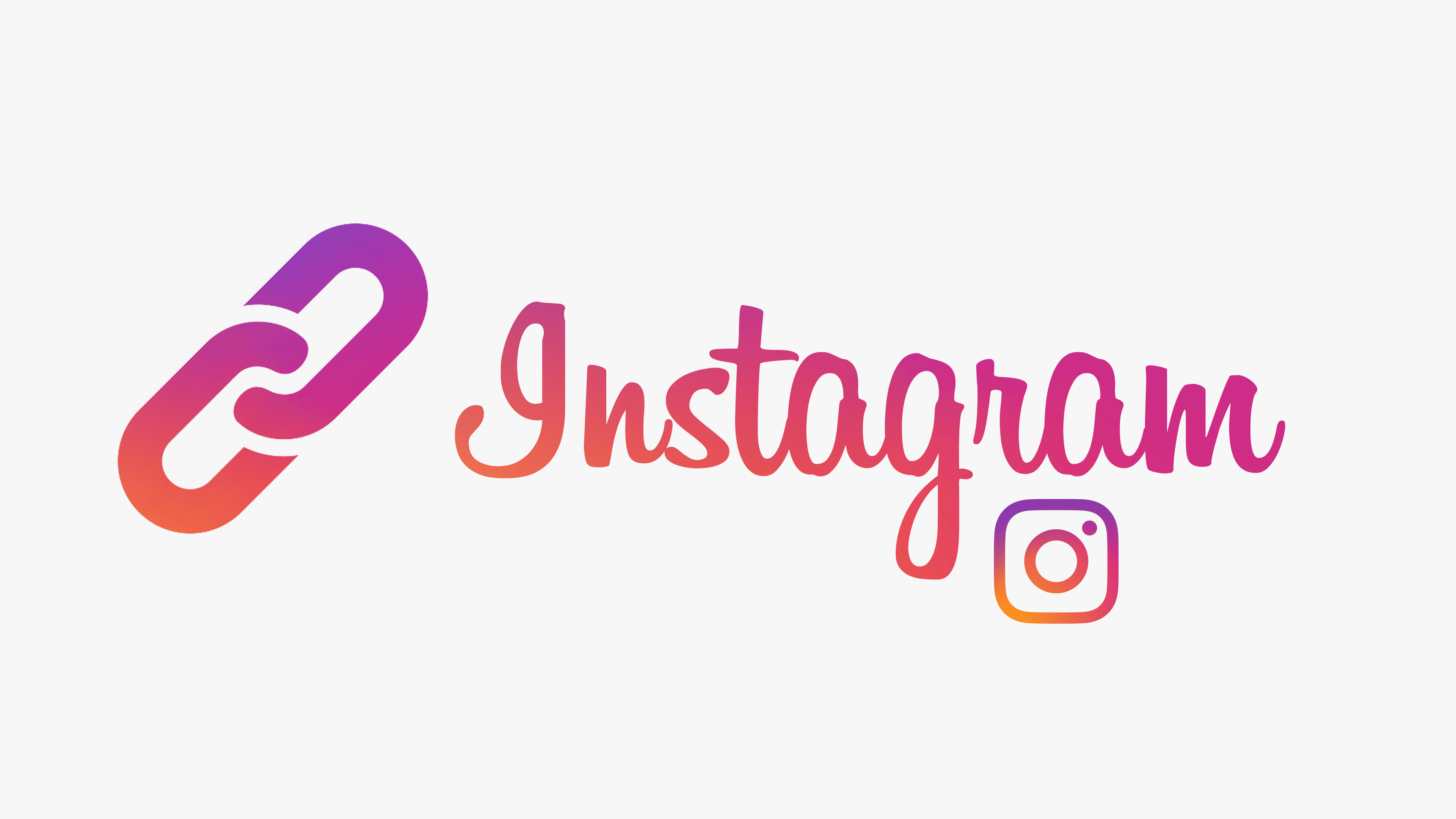 Related: How to set up and use SCRCPY for Android versions 5 to 10. SCRCPY v1.17 & newer
Although Internet browser history can be a bit of an embarrassing thing for people, it's also one of the most useful tools to have enabled on your browser. Especially if you need to find a website you visited quite some time ago. I doubt there is anyone out there who hasn't gone looking for something in their browser history. Until recently, however, this wasn't possible on most social media platforms, leaving people scrambling to guess…
With outbound link traffic on Instagram now reaching an all-time high, with no sign of stopping. A new feature has been added that stores all the links you have opened in Instagram in an easy to access location that is sorted in the order you opened the links. While most people will find this feature super useful, there are others who will probably find it uncomfortable, so this guide will show you how to find opened links in Instagram and how to disable the feature should you not want to store any kind of link history. 
Quick steps to view your Instagram link history:
Open Instagram.
Go to your Profile Page.
Tap the 3 lines in the top right-hand corner.
Select Activity and you will see a full list of the links you have clicked.
How do you view the links you have opened in Instagram? View your Instagram link history?
To view your link history on Instagram, you'll need to do the following. First, open Instagram, then go to your Profile page. Once you are on your profile page, tap the three lines in the top right-hand corner and select Activity. Here you will see all the links you've opened in Instagram. Tapping a link will take you straight to the website.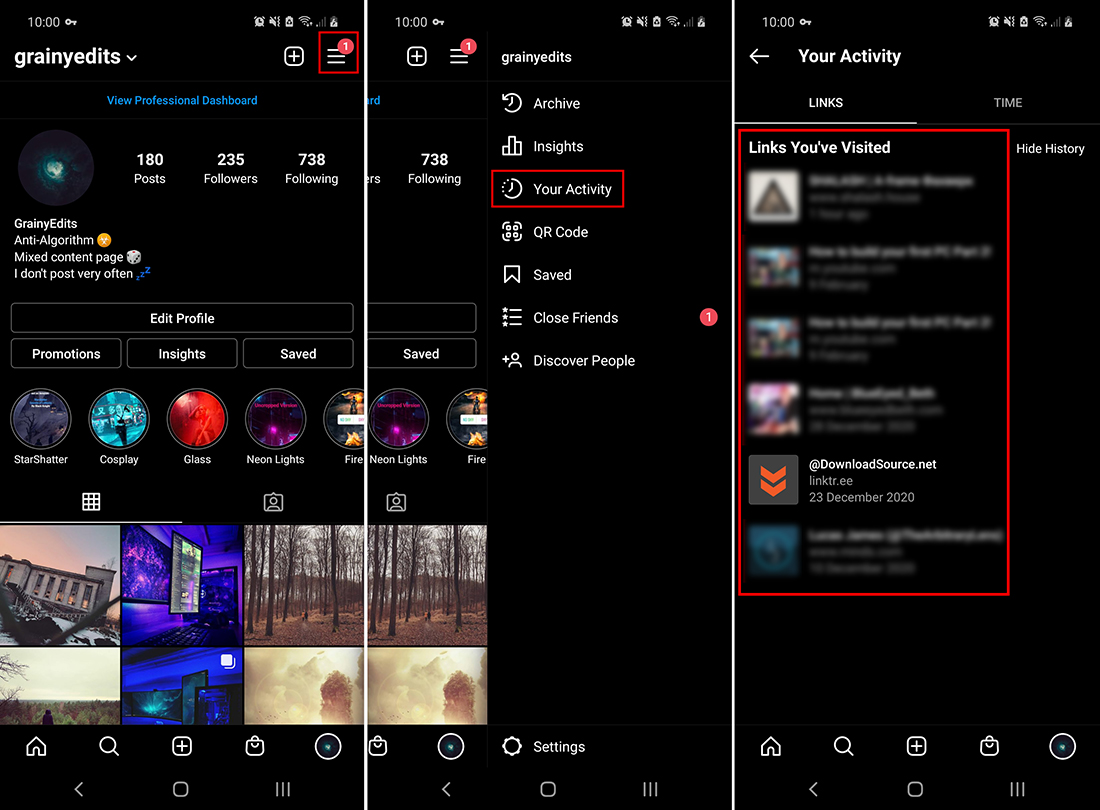 How do you disable your link history in Instagram? Hide all the links you've opened in Instagram.
If you don't wish Instagram to display your link history, you can hide it by tapping the Hide History option in the top right-hand corner. As is typical of anything owned by Facebook, this will simply hide your history and not delete it, Facebook will continue to use all your data for its own purposes. It's also important to note that once you hide your history, there doesn't seem to be a way to restore it. At least that I could find… If you do figure it out, feel free to let us know in the comments and we'll add it to the article with credit.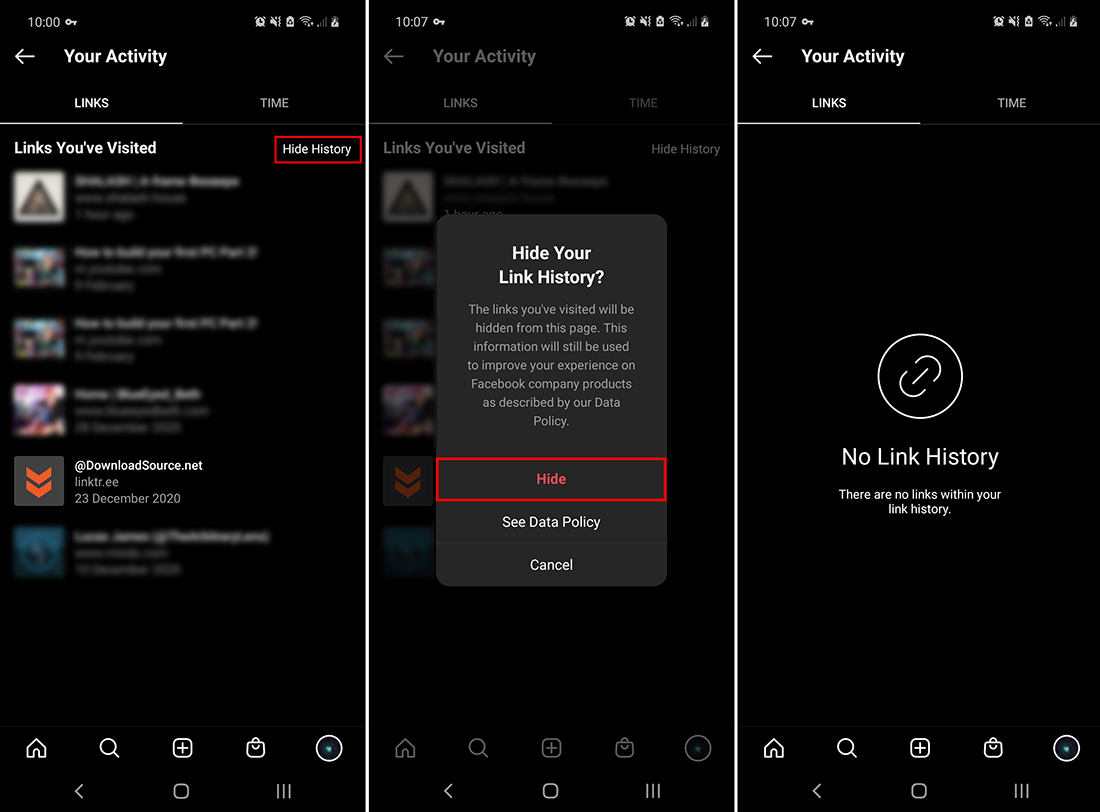 As a regular Instagram user, you'll probably enjoy reading our guide on saving Instagram Reels as drafts, giving you the ability to post them at a later date, should you not wish to post something straight to your profile. Anyway, that's all for this guide, thanks for stopping by, see you in the future.