If you are looking for a quick and easy way to find out how much XP you still need to reach level 40 in Pokemon Go. Plus what that XP equates to in in-game tasks. This article will take you through the latest tool on offer with all the information you could dream of.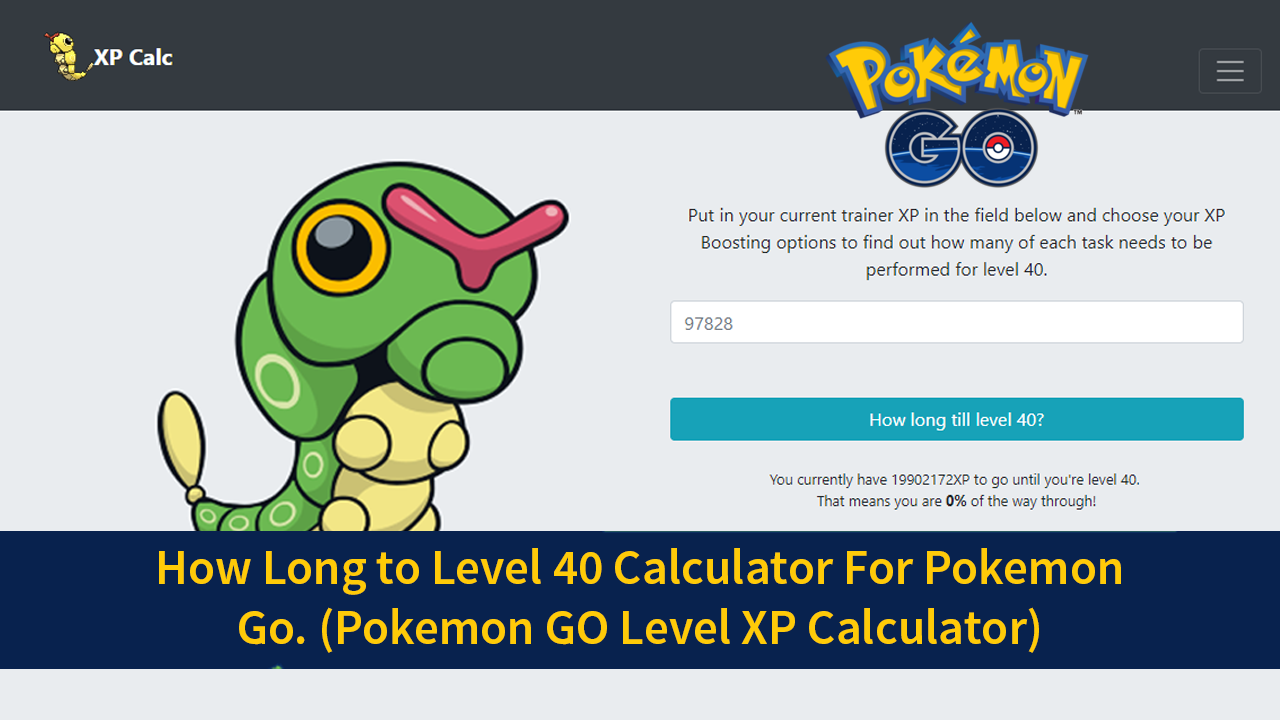 How to Sign up For the Halo Insider Program to Test Halo: The Master Chief Collection (MCC) on PC.
Although the hype over Pokemon Go's initial release has all but faded, the game still has a massive player base actively catching, sharing, trading, and of course battling Pokemon. If it has been a while since you last fired up Pokemon Go, there's no better time than now to log back into your account and enjoy some of the new features.
In its current state Pokemon Go is finally the game that it should have been on launch, with most of the bugs vanquished and trading and trainer battles added. Although Pokemon Go has a pretty decent system in place for managing your statistics, the Journal doesn't show you how long you've got left to reach level 40. Pokemon Go's current max level.
Thankfully, however, there is now a brand new tool available that allows you to enter your current XP to view your overall progress to level 40. The tool also provides a full breakdown of how many of each task you need to complete in order to reach level 40. For example, if you have made 8% progress towards level 40, you'll need to evolve 36681 Pokemon, catch 183403 Pokemon or spin 73361 new Pokestops… This is just a quick example of what the tool shows, so follow along as we introduce you to Bradly Spicer's Pokemon Go XP calculator.
Related: How to Register For Call of Duty Mobile. (Call of Duty Mobile Beta Sign-up)
How Do You Find Out How Long You Have Left to Reach Level 40 in Pokemon Go? (Pokemon Go XP Calculator)
Before you head on over to the Pokemon Go level calculator tool, you'll need to find out exactly how much Pokemon Go experience (XP) you already have. For example, I'm level 29 and I have 1659728 XP, which means I'm a mear 8% of the way to level 40…. I won't lie seeing the figures in real time is pretty daunting! But it's also quite useful.
To find your total XP haul open Pokemon Go, tap your player icon in the bottom left-hand corner, then scroll down to the very bottom of the page. Here you will see your current balance of XP.
Now that you have this number you can head on over to the calculator https://bradlyspicer.net/pogo/, enter your XP figure into the text box and press Enter. After a second or two, the page will reload and show you an almost overwhelming amount of data on XP requirements to reach level 40. Each section also displays the requirements if you were to use Lucky Eggs or a Lucky Egg XP Bonus combo.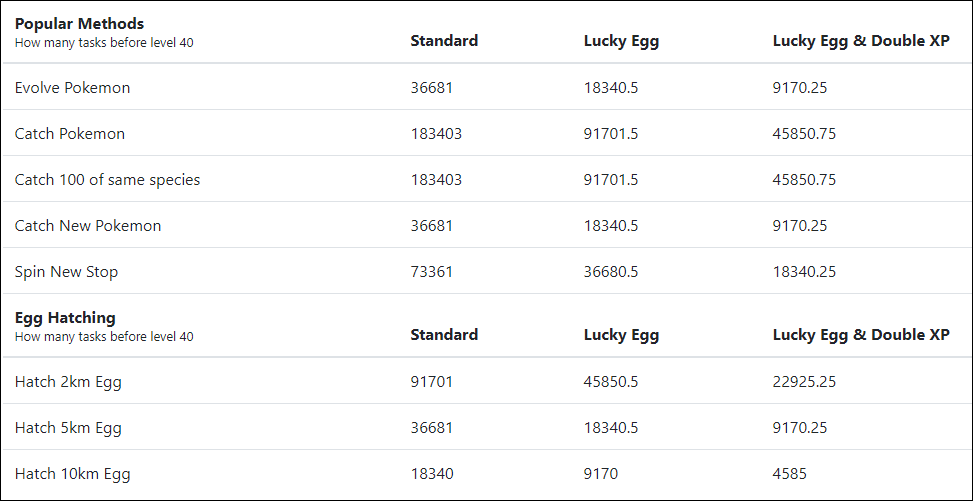 Of course, this data is only a guide as you will undoubtedly be gaining XP using a mix of all these methods but it's still interesting to see the raw data. I was quite shocked being level 29 to find out that I have only gathered 8% of the total XP required to reach level 40…. On top of that, I need to capture 183403 Pokemon to get it…. To all the level 40's already prowling around Pokemon GO hats off to you! Impressive!