If you are a massive Halo fan and would love to get your hands on the PC version of the Master Chief Collection before everyone else. This article will show you how to sign up for the Halo Insider Program for a chance to beta test the MCC before it is released on PC later this year.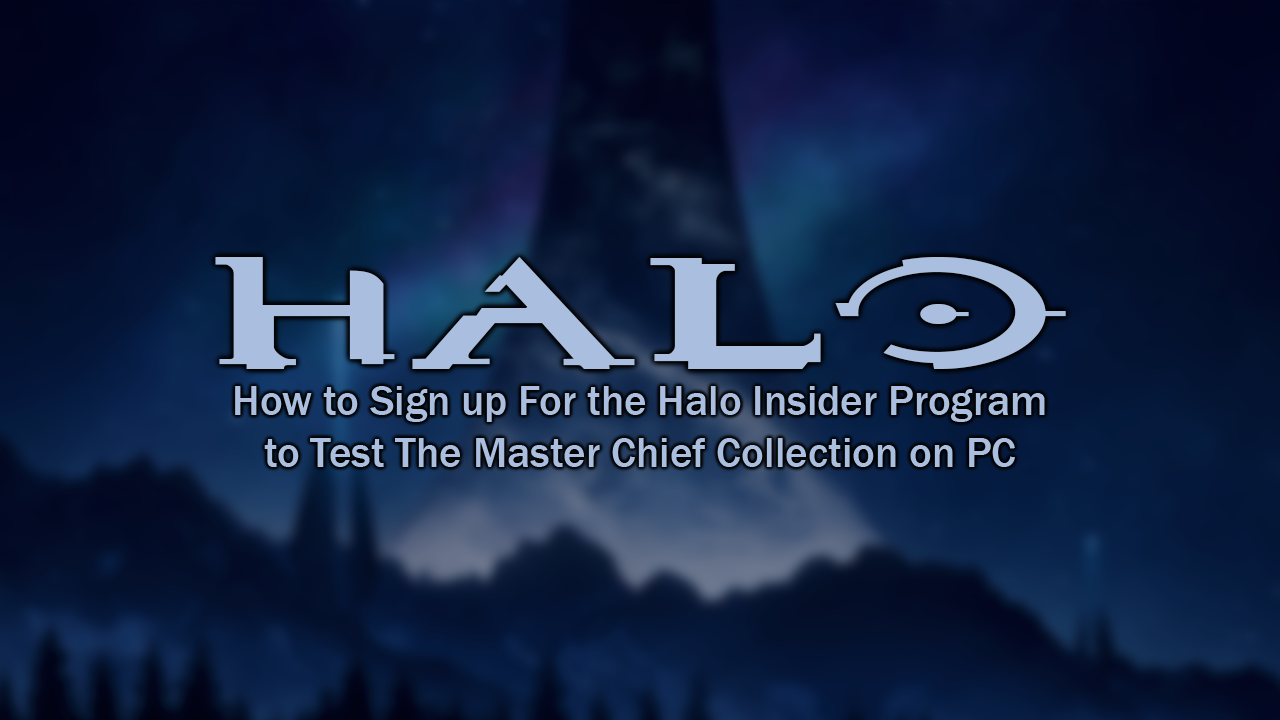 How to Register For Call of Duty Mobile. (Call of Duty Mobile Beta Sign-up)
Halo: The Master Chief Collection is one of the best things to come to the Halo universe and now that it is finally coming to PC with Halo Reach included, you won't want to miss out on your chance to get early access to the Halo Insider Program. If you don't have a PC and play from Xbox, you can still sign up for the program to get early access to Halo: Reach.
The Halo Insider Program has been designed to give players the chance to provide feedback and insights into how the MCC games run on a range of different system configurations. Real feedback on how the Master Chief Collection game runs and plays, including any bugs, exploits or glitches players may come across. Feedback for the devs is the main objective and aims to make sure the official release goes ahead as problem free as possible.
If you are lucky enough to be accepted into the Halo Insiders Program you'll be given access to a range of different games within the Halo Master Chief Collection (as they roll out and in phases, 'aka' flights). The main requirement once you've gained access is that you complete 343 studios periodic surveys to provide feedback. Putting all the boring details aside though, the best part is getting to play the game before everyone else on both PC and console. So without further adieu below you will find a quick rundown on how and where to sign up for the Halo MCC Insider Program.
Related: How to Stream Steam PC Games to Your Xbox One Console.
How Do You Sign up For the Halo: Master Chief Collection Insider Program? (Xbox and PC)
To kick start the process head on over to the Halo Insider Home Page, read through all the info, then click Sign-up at the top of the page. Once you are on the correct page sign in using your Microsoft account, the one linked to your Xbox Live account if you have one. If you don't have an Xbox Live account follow the process to create one, then proceed.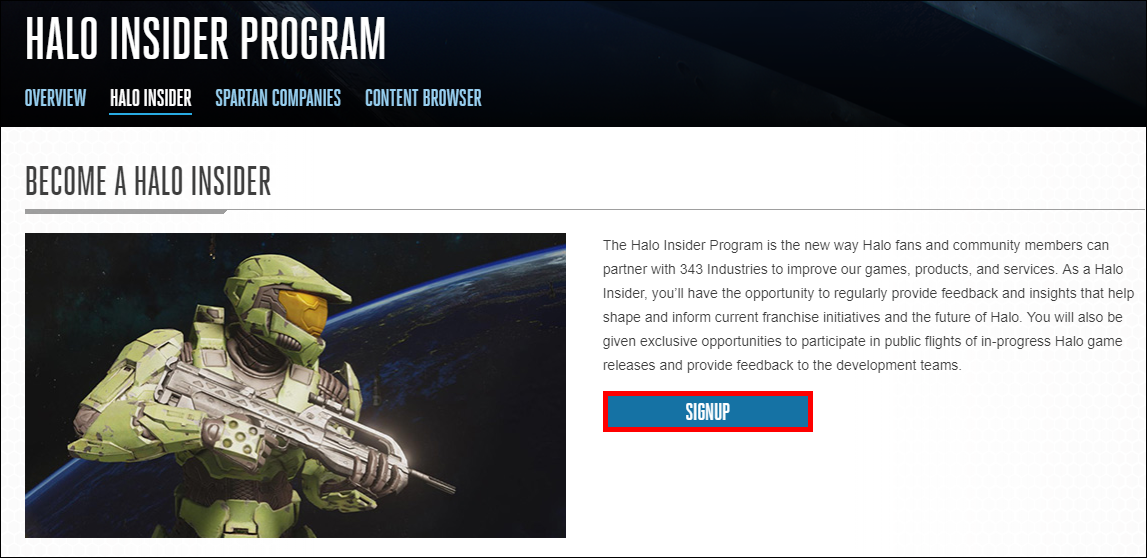 Once you have signed in, click Sign-up again, then answer all of the questions, which will take you about 5 minutes to complete. During this process make sure you specify the correct platform you wish to be involved in, either Xbox, PC or both if you really want.
If you choose PC you'll also need to upload a copy of your latest DirectX Diagnostic Data. If you don't know how to get the file you can follow the steps here. Though the Insider form does list all the instructions you need to follow to create the log. After you have finished filling out the form make sure everything checks out and that your email address has been verified. If you don't confirm this, your entire submission will be invalid. Now all you have to do is wait and hope that you will be selected for the program.
Download & Play Halo: Custom Edition 'Single Player Version 3' (SPV3) on PC Now.
If it has been a while since you last played the original Halo on PC, you are going to want to check out Halo: CE SPV3. SPV3 is a full mod of Halo Custom Edition (PC) that revamps the original version of Halo: Combat Evolved's campaign, including skulls, terminals, weapons, vehicles, enemies, and of course graphics. The link below will take you straight to the HALO CE SPV3 Reddit home page with all the download and setup instructions. From start to finish it should only take you about 10 minutes to set up and start playing (Download time not included)